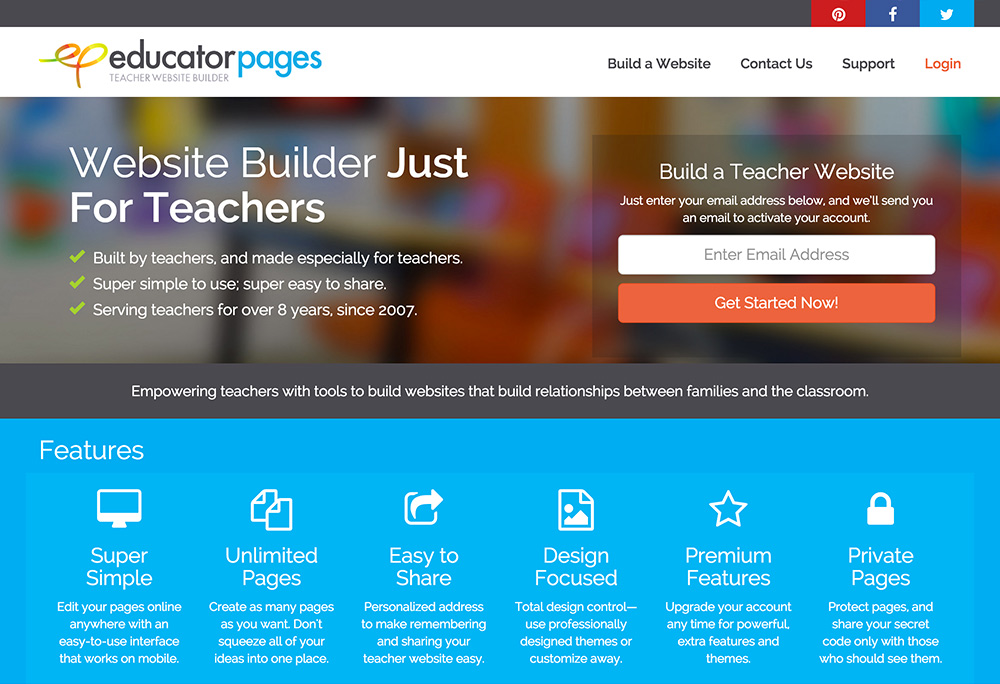 Website Builder Just for Teachers
Being a teacher is one of the hardest jobs on the planet. When you're not teaching, you're trying to keep organized and maintain critical parent-teacher communication.
See how Educator Pages makes it better.
Built by teachers, and made especially for teachers.
Super simple to use; super easy to share.
Serving teachers for over 8 years, since 2007.
Build a Website →