Welcome Classroom One Families!
I am so excited to meet all of you in September. I know that we are going to have a fantastic 2020-2021 school year, with lots of learning and lots of fun. To get your child ready for the upcoming school year, I am including some resources and activities below! 

---
Recipes
Below, I have included some fun summer recipes that you can make at home with your child! While cooking/baking, your child will be learning various skills such as fine motor skills (mixing, spreading), math (counting, measurements), science (reactions/changes), language/communication skills, creativity, following directions, and so much more! 
~ Ocean Pudding Cups ~
Recipe type: Dessert/Snack
Serves: 3
Ingredients
5.1 oz box instant vanilla pudding

2 Cups milk

Blue food coloring

Graham cracker crumbs

Gummy sharks (as many as desired)

Gummy fish (as many as desired)
Directions
In a large bowl, mix together the vanilla pudding, milk, and blue food coloring, and then whisk. Add food coloring until a desired shade is reached.

Set pudding in the fridge for about 5 minutes until soft set.

Fill the cup ¼ way with the blue pudding.

Place graham crackers in a plastic bag and use a rolling pin to crush and make crumbs.

Fill another ¼ of the cup with the graham cracker crumbs.

Repeat steps 3 through 5 to make one more layer.

Use a tablespoon to scoop a small amount of the blue pudding on top of the graham cracker crumbs to look like sand and water.

Top off with gummy sharks and/or gummy fish (as many as desired) and enjoy!
---
~ Octo-Pop Popsicles ~
("Octo-pops")
Recipe type: Dessert/Snack
Ingredients/Materials
Apple juice (or any other juice that you prefer)

Long gummy worms

Popsicle sticks

Plastic cups

Plastic wrap
Directions
Pour the apple juice into a plastic cup.

Place gummy worms (preferably 8, but really any number desired) so that they are half inside the juice and half outside of it.      *

The gummy worms have to be long enough to stay in the cup when you freeze them.

*

After you put the gummy worms in the juice, make a small hole in the middle of a piece of plastic wrap.

Poke a popsicle stick through the hole, place the popsicle stick into the center of the cup, and cover over the cups with the worms.

Freeze overnight and then enjoy!
---
~ Under the Sea Graham Crackers ~
Recipe type: Dessert/Snack
Ingredients/Materials
Graham crackers

Graham cracker crumbs

Gold fish crackers

Cream cheese

Blue food coloring

Plastic knife

Ziploc bag

Rolling pin

Veggie Straws (optional)
Directions
Add your desired amount of blue food coloring into the cream cheese and mix by hand until the color is even.

Take one graham cracker and, using a plastic knife, spread the blue cream cheese on the whole cracker. 

Place a graham cracker in a Ziploc bag and use a rolling pin to make crumbs. Pour the graham cracker crumbs into a bowl.

With a spoon, cover just the bottom of the graham cracker with crumbs or 'sand.' You can sprinkle extra crumbs on if needed.

Add a few goldfish crackers (or as many as desired) so that it looks like the fish are swimming under the sea.

Eat and enjoy!

*Optional* Add Veggie Straws on top as well to resemble eels swimming under the sea.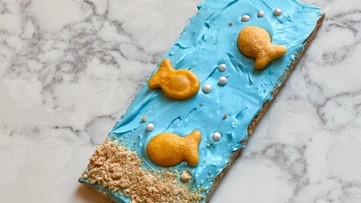 ---
Books
Below, I am including some books that you can read to your child over the summer. By reading books to your child, they are working on their listening and comprehension skills, language development, and other skills such as colors, letters, etc. Many of these books can be found for free on YouTube as read-alouds! 
You can also find access to free books on this website. Parents can sign up for a free trial during the summer. Some of the books even have an audio option, where the story can be read aloud to your child.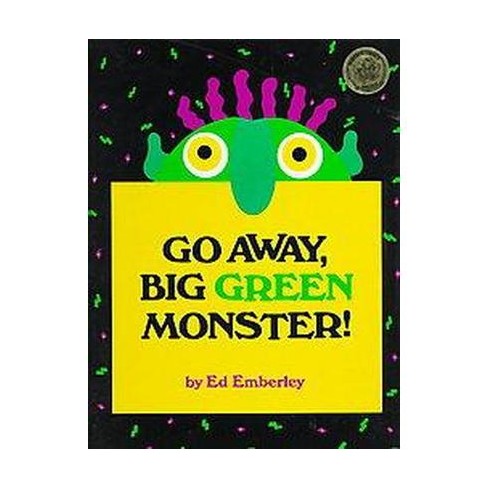 ---
Websites
Below, I am providing a list of links to some fun and educational websites, all of which are free. Just click directly on each link and get ready to visit/explore them with your child! You will also find a link that will send you directly to the Dillon Center's website. On the website, you will find general information about the school, including its philosophy, programs, teachers, calendar, gallery of photos, and contact information. 
---
Have Fun!
Ms. Gina