Welcome!
I'm happy you stopped by. It's my hope this page be a refuge and resource for both students and parents to gather information about upcoming assingments and projects. I'll also be posting reading, writing, and other ELA nuggets
that might prove to be helpful and interesting.
So while you're here, take a tour through all the tabs and get comfortable with the content.
If you have any questions, hop over to the contacts tab and shoot me a message. I know these last for fours months have been a transition, so I'm grateful for your patience and resiliency. Thank you for rocking with me!
---
A Touch of Encouragement
"You are imperfect, you are wired for struggle, but you are worthy of love and belonging."

- Brene Brown
---
ELA Assignment Schedule
All your assignment and project deadlines gathered in one space. TA-DA! Please take a close look at all the dates and track them on your own accord. 
---
Updates!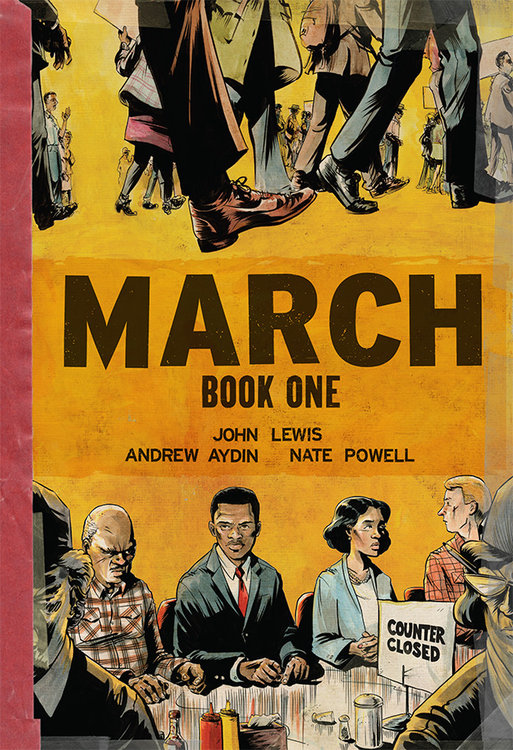 We're starting a new unit over an inspiring book called "March" depicting the life of John Lewis during the Civil Rights movement! As you know, this was a time where offensive and graphic language and ideals were often expressed, therefore, if you are uncomfortable with your student studying the material, please contact me through email (cdhamer@mnps.org) and I can provide an alternative assignment.
On the second page of the link below you'll find additional information regarding the book: 
Because of the limited copies, the books will remain in my classroom, so please feel free to purchase this graphic novel to read along with your student at home. I'm looking forward to the conversations and the overall outcome of this book study!
For further information or questions feel free to reach me at 615-625-6120, on Remind, or via email.
---
Links
Need to chat about comments, concerens, or just want to know more about MIss Hamer? Click on one of these quicks to make it happen: About Me or Contact Me 
---