For many educators, literacy has become a paramount skill to encourage in their students. Many try to encourage and develop literacy in the classroom, but there is only so much time in a school day. That's why many schools partner with parents to host Family Literacy and Family Reading Nights. These events offer a chance not only for parents to be involved in fostering their children's education, but also gives students a chance to develop a love and passion for literacy and reading. While not every school does the same thing for Family Literacy Night, there are a number of ideas to help bring make it both fun and nurturing for everyone involved.
Guest Readers

Inviting a guest reader to help out with a Family Literacy Night can engage and involve attendees. The guests could be local authors, military personnel, firefighters, doctors or anyone that's not part of the family. Having a reader who fits with the theme of the book, like a pilot reading a book about flying, can make the experience come alive even more. Additionally, guest readers can dress up like a character from the book they are reading to engage the attendees' imaginations further.

Author Visits & Book Signings

Another way to make a Family Literacy Night more exciting is to invite local authors to visit and talk about their work. This can benefit of everyone involved, as the author can receive exposure for her work and at the same time, parents and students can learn about the world of writing. Hosting a book signing at the same time can also make for a memorable souvenir.

Free Books

One way to enhance the Family Literacy Night experience is to offer a free book for each child to take home at the end of the evening. This not only rewards the children for participating, it allows them to continue building their literacy skills at home. The books given could be themed to match the event.

Book Fair

Hosting a book fair as part of Family Literacy Night can serve two beneficial purposes. It allows children to see a wide variety of books and creates an opportunity for parents to encourage them to actively get into reading. At the same time, a book fair can work as a fund-raising opportunity for the school.

Pajama Party

One idea for a Family Literacy Night theme that is often explored is the pajama party. Parents are encouraged to bring blankets for their children. Children wear their pajamas and enjoy snacks while reading with their families.

Character Activities

A number of activities revolving around book characters can also help make Family Literacy Night fun for everyone. Encourage children, staff and parents to dress up as their favorite book characters. Center activities around the costumed characters, including sharing anecdotes about the characters' books, reading from those books, and holding events like character parades for anyone in costume.
References
Photo Credit family read book image by Pavel Losevsky from Fotolia.com;
Read Next: Family Literacy Night Activities
Comments
Helpful?

Yes
No
Close

Thanks for helping us to
make eHow better for everyone.

Close

Why not?

Tell Us MoreInformation is outdatedInformation is inaccurateInformation is lackingInformation is offensiveSpecific details will help us make improvements
Today's Top How To
Summer on the Rocks
Featured How To
Beat the Heat
eHow of the Day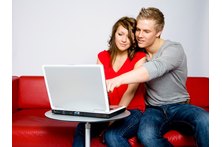 Financial Advice for Young Adults
Others Also Viewed
Copyright © 1999-2011 Demand Media, Inc.
Use of this web site constitutes acceptance of the eHow Terms of Use and Privacy Policy.
Ad Choicesen-US
Read more:
Activities for Family Literacy Night | eHow.com
http://www.ehow.com/info_7928860_activities-family-literacy-night.html#ixzz1Qgi2jPK4