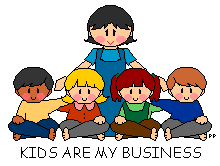 Teacher Yvette (Owner & Directress)
My name is Yvette Berjamin Baltao. I am the kinder and prep teacher at CBLC. I am interested in creating developmentally appropriate practices in my Kindergarten & Preparatory classroom. 2009-2010 will be my 9th year of teaching. I thoroughly enjoy working with children, and take pride in my profession as an early childhood educator. It is my goal to offer a high-quality preschool program to children in the Sta. Lucia, Pasig area. I have two passions in life: preschool and ESL. When I am not busy with CBLC, I tutor Japanese and Korean students conversational English online or I'm at home with my 10-year-old son Reimes and 9-year-old daughter Kirstine.
An Interview with Teacher Yvette:
Where do you live?
Most of the time it feels like I live at school! I live in Metrogreen (the house beside CBLC – white gate) with Reimes and Kirstine both in Grade 4.
Do you have any pets?
I have a dog and an aquarium. Barbie is a spitz and barks all the time.  I also have Peter (rabbit) at school.
What is your favorite grade?
I love all levels because I can see how the kids progress in one year!
What is your favorite book?
Love You Forever! By Robert Munsch
What is your favorite color?
As my daughter Kirstine can tell you, my favorite color is yellow!
What is your favorite candy?
I love watermelon-flavored candies!
What is your favorite animal?
Rabbit
What is your favorite restaurant?
I like to eat at Italianni's (Italian) and at Shanghai Bistro (Chinese). I always order the same thing each time I go!
What is your favorite center?
This one is tough. I have to pick the reading center because there are so many great books.
Why did you become a teacher?
I had a lot of great teachers that made a difference in my life. I wanted to make a difference!
Teacher Alfie (Teacher's Aide)
My name is Alfie Vitancor and I am 22 years old. I have been working with preschool children for two years now. Working with children gives me the opportunity to help small children everyday that is why I truly enjoy being in a preschool classroom. I help them during snack time and art time. I also assist them while they are in the play area and whenever they needed to go to the toilet.
I love working with your children. I love their enthusiasm for learning. It is my goal to earn their trust and become their friend.