My Family and Culture

I am engaged to a great guy named Mike. We met at St. Mary's College in our freshman year. I have 2 sisters (Tina and Hannah) and 1 brother (Ryan). Tina graduated from the University of Maryland in College Park and is the art director at a nursing home. Hannah is going to be a Junior at St. Mary's and Ryan is going to be a Junior in High School. My dad, Raymond, is half Italian and half Czechoslovakian. My mom, Mojdeh, is Iranian and as a result I am bilingual in English and Farsi. I have also included pictures of my grandparents, on my mom's side (Moji & Baba).
<<<<<<<<<<<<<<<<<<<<<<<<<<<<<<<<<<<<<<<<<<<<<<<<<<<<<<<<<<<<<<<<<<<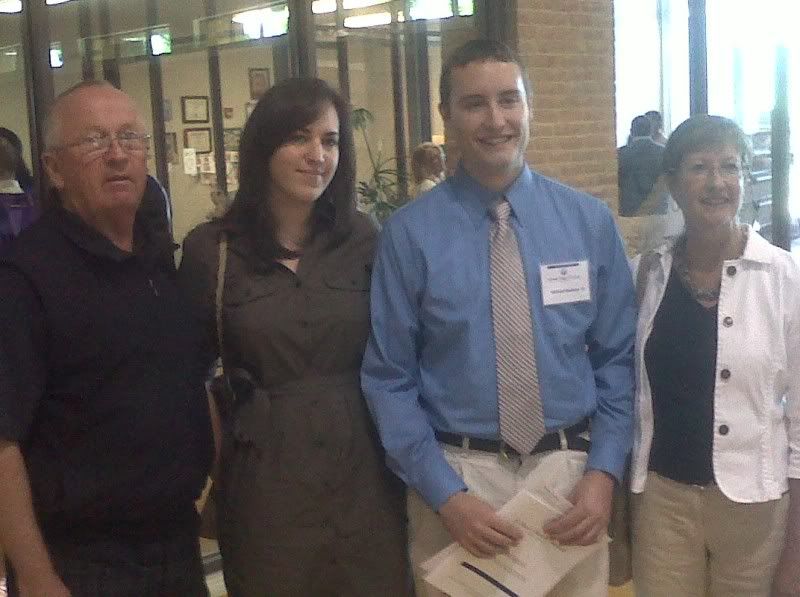 Mike and I with his parents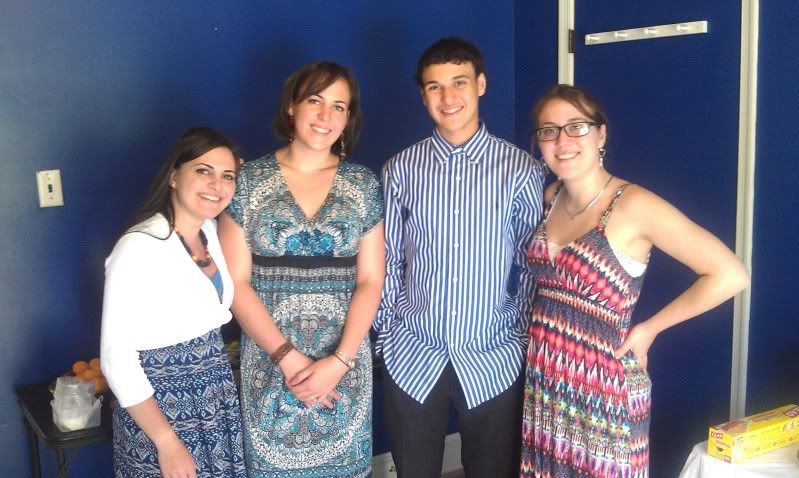 The Siblings!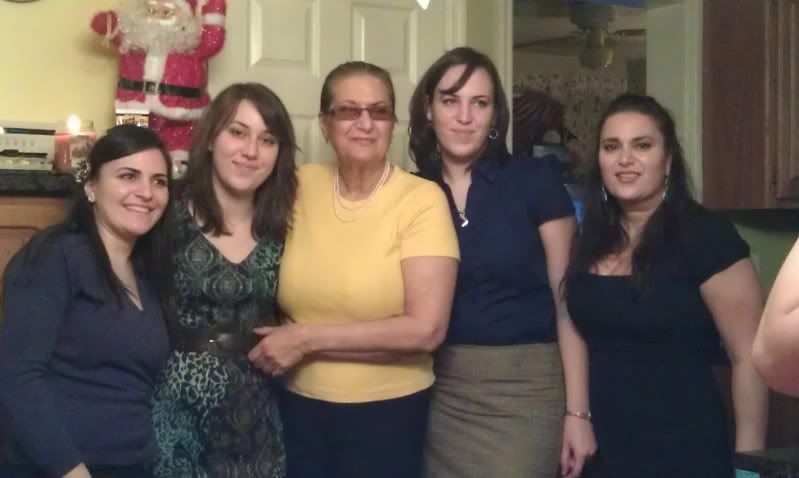 Tina, Hannah, Moji, Ms. D, & Mom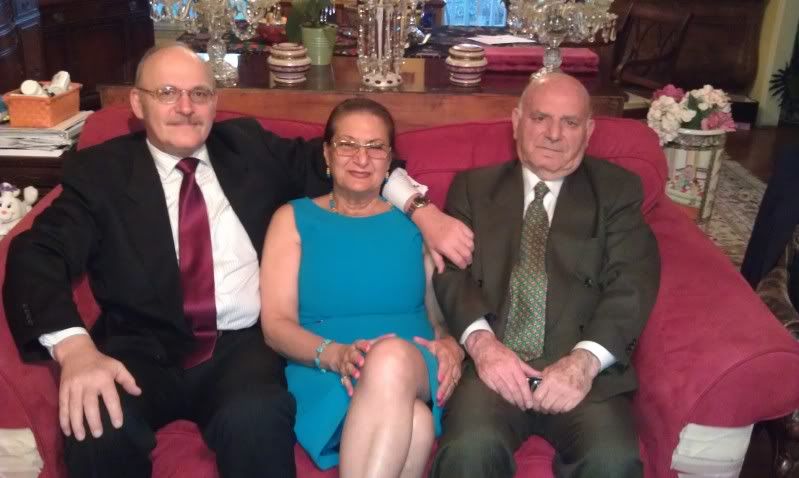 Dad, Moji, & Baba
My family also includes my 7 cats! Smokey, Sophie, Cocoa, Mocha, Poopsie, Kobe and Kitten <3. I was only able to bring Sophie with me to Florida. My other cats stayed together in Maryland with my family. Sophie didn't like them anyways! I also had two rats named Lady and Daisy. Lady passed away last year. She was very affectionate and loved to give licks. We gave Daisy away because she got lonely and we were not able to play with her as much. She was the more adventurous and curious one. She always knew where to find trouble!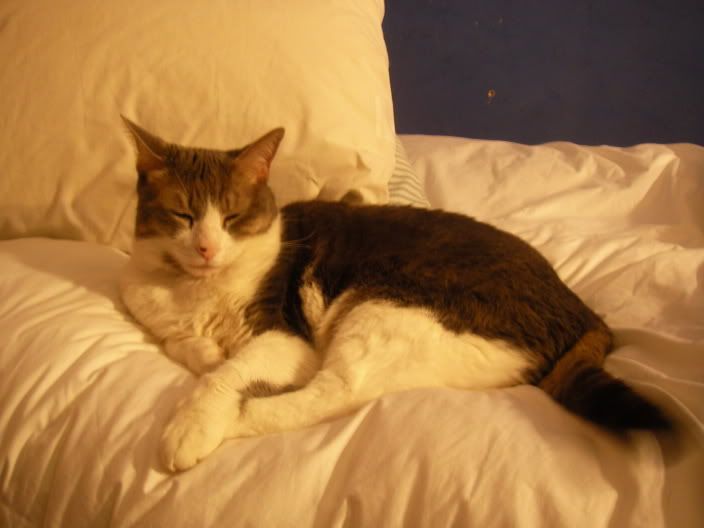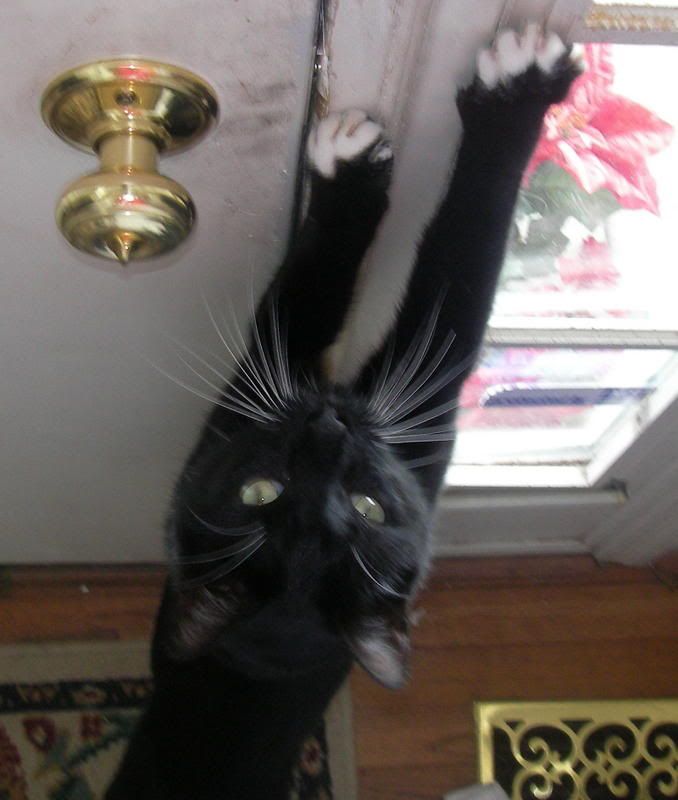 Smokey & Kobe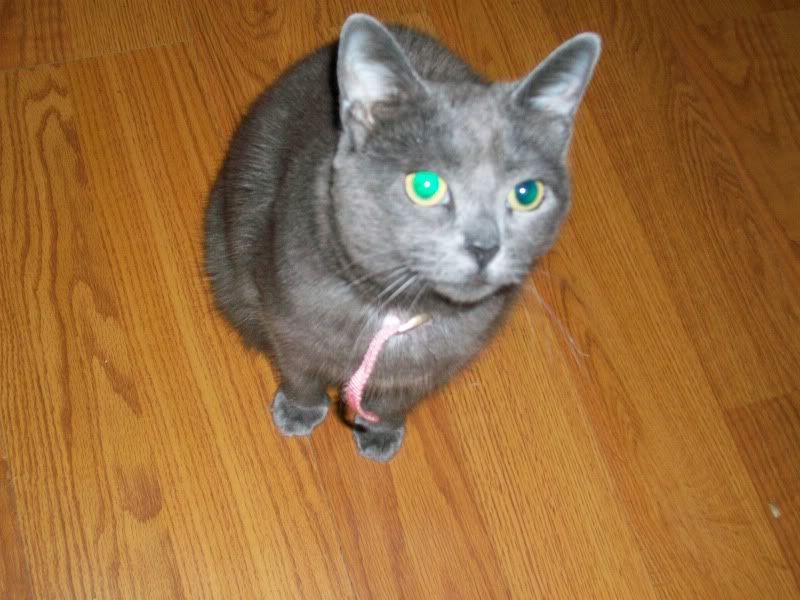 Mocha & Kitten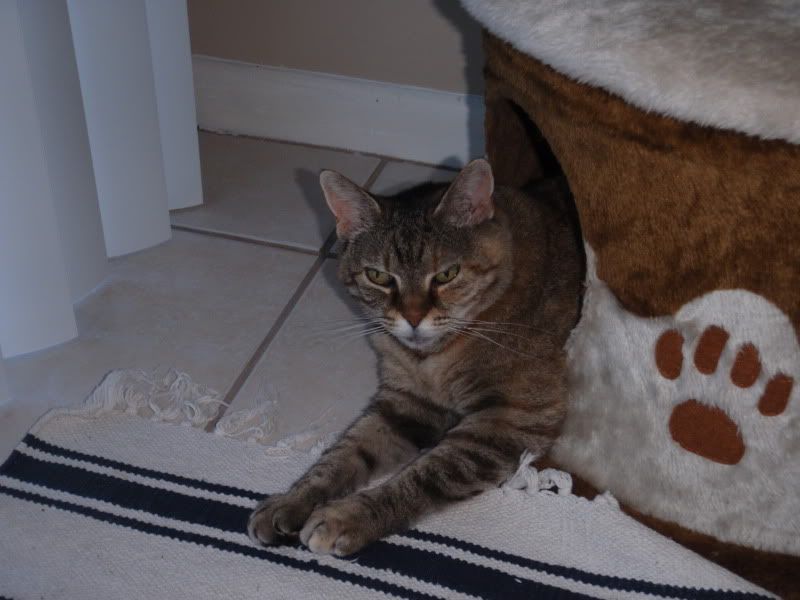 Sophie, Lady & Daisy
Education
Here is some information about me! I moved to Fort Pierce, Florida in the first week of June from Bowie, Maryland (near Washington D.C.). I grew up in Bowie and my family still lives there. I hope that Florida will be where I permanently end up living because it is so beautiful! I also graduated with my Master's degree this year from Saint Mary's College of Maryland in Southern Maryland. I received my Bachelor's degree in Psychology and minored in Education in 2011.
Saint Mary's College of Maryland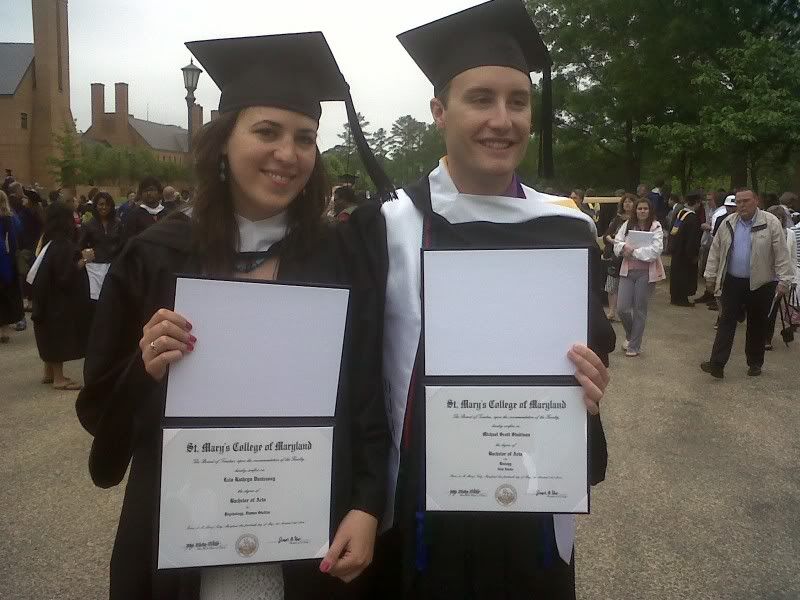 Undergraduate Graduation!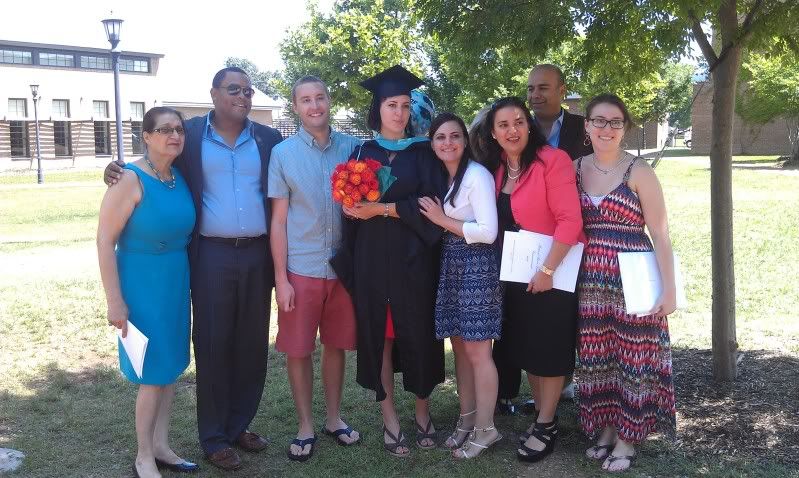 Graduation with Master's!
My Teaching Philosophy
There are three pillars that form the foundation of my teaching philosophy. First, I believe that learning should be an active process in which learners are engaged in work that is meaningful to them. This can be established in the classroom through relevant and hands-on learning activities. This leads to the second pillar of maintaining interest and motivation. I believe that this is true for all students no matter what grade. I believe that as long as students can explore with hands-on activities and constructivist lessons, they will gain the most knowledge out of the lesson as well as maintaining interest and motivation towards learning.
When I reflect on my experience as a student in Elementary, Middle and even High school and college, my most memorable experiences are during hands-on activities and being engaged in learning in some way. I was excited about learning in Elementary school when we had involving lessons and this is what I want my classroom to be lik. My students will be excited about learning and ask questions as a result of their excitement and curiosity that demonstrate a higher order level of thinking.
I also believe that all students can learn and should be given the opportunity to learn and succeed. This can be done through differentiating instruction to allow for every student to access the information. I try to find a multitude of examples when teaching students that students can relate to and may make more sense to them. Some students need these extra examples and activities to fully grasp a concept.
My Hobbies
I love to spend time outside and under water! I got SCUBA certified a few years ago and included a picture of myself SCUBA diving for the first time in MD. I also love going to the beach and finding new treasures each time! Since we have lived in Florida my seashell collection has really grown! I also love to read. My favorite authors are Stephen King and Jodi Picoult.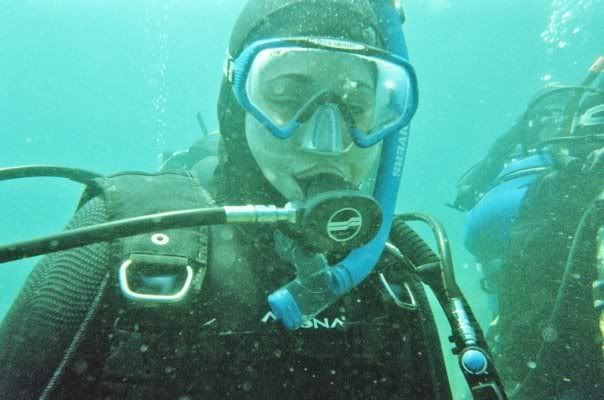 My First Time Diving!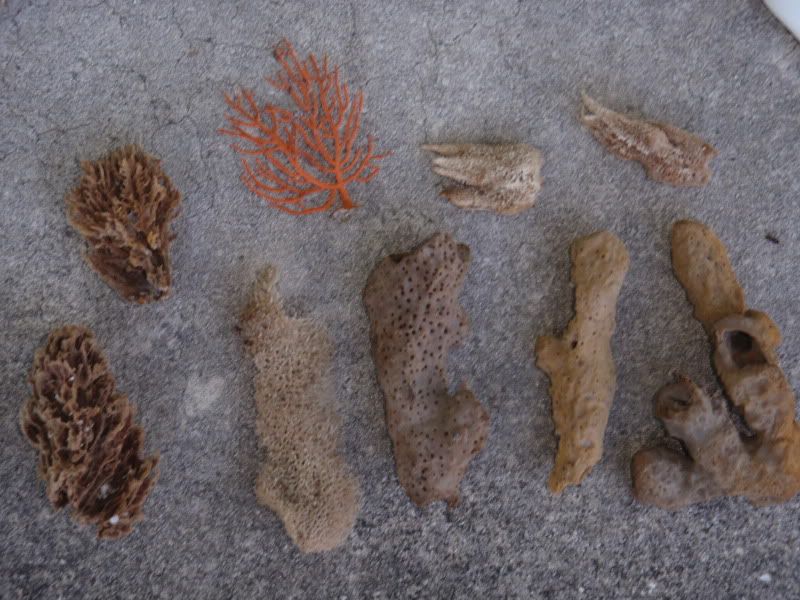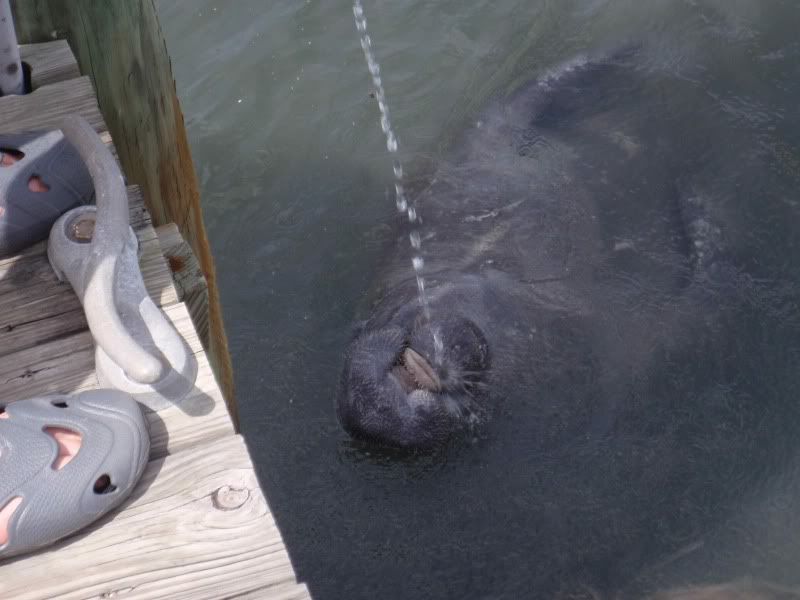 Different Sponges I found at my beach Manatee Drinking Water from a Hose!