Shane Annal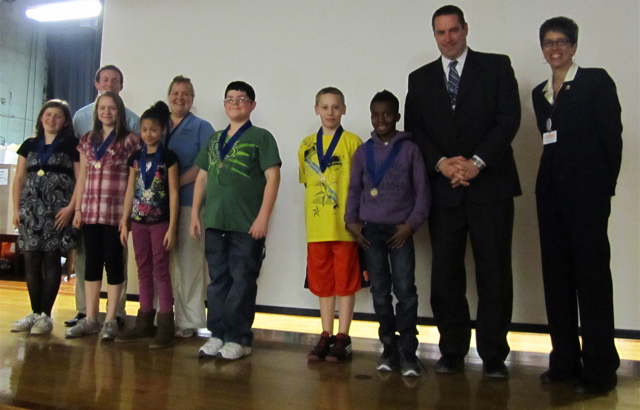 Look, it's me (far left in the back row) and the Odyssey of the Mind team I that I coached!
I graduated from Weedsport highschool and I received my Bachelor's degree from Fredonia State University in psychology and criminal justice. I'm currently attending graduate school at Le Moyne College in Syracuse, NY for inclusive childhood education. I absolutely loved being a student and I still do. Educational settings provide a vast range of opportunities for students including both academic and extra-curricular activities. I took part in many of these activities including intramurals, football, basketball, and track. I was a member of a business club, a criminal justice club, and the National Honor Society. Following my Bachelor's degree, I began working with teenagers in an educational setting. It was then that I realized teaching was my passion. Once I started working with elementary students I decided it was time to turn my passion into my career and that is when I enrolled in graduate school. We are all life long learners and I not only have the privilege of teaching students, but also the privilege of learning from students.
I love sports. My favorite sports teams include the Auburn Maroons, the Weedsport Warriors, the Syracuse Orange, the Buffalo Bills, and the New York Knicks. I genuinely enjoy all extra-curricular activities including: theater, band and chorus, nature, and community service.
I can be contacted at 255-8652 or 720-4072. My school email is shane_annal@auburn.cnyric.org