PK Lesson 5 -- Red Apple Handprint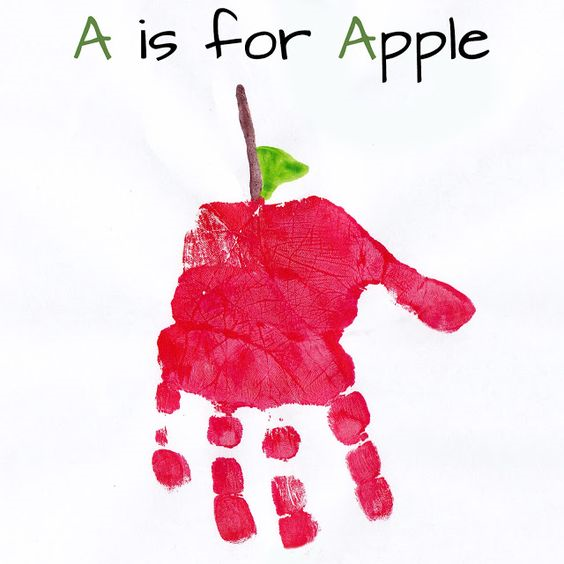 PK Lesson 6 -- Handprint Red Parrot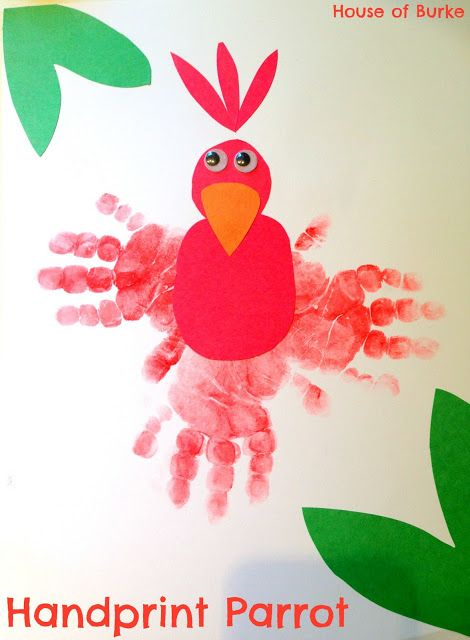 PK Lesson 7 -- Handprint Red Strawberry

Fall Lesson 1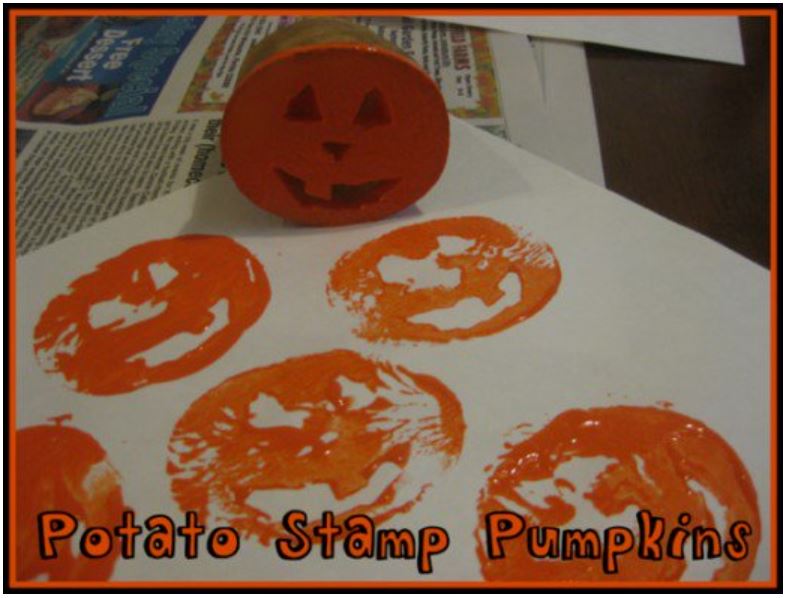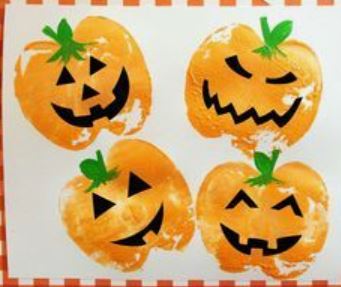 Fall Lesson 2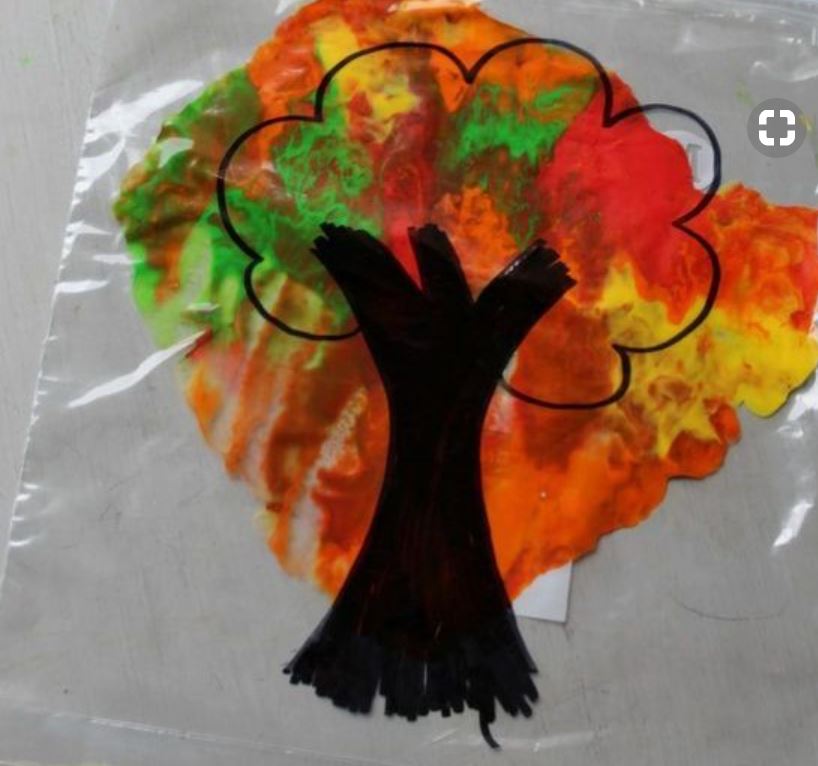 Fall Lesson 3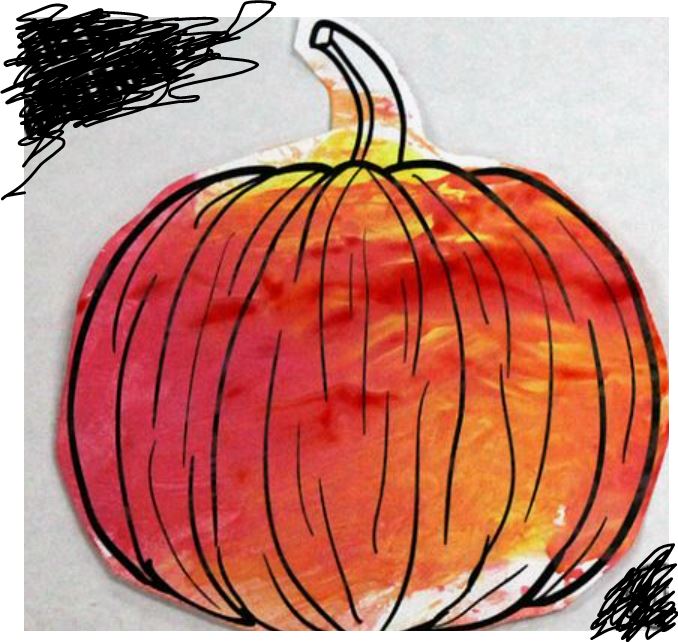 Fall Lesson 4 -- Indian Corn and Turkey Feet
Fall Lesson 5 -- Handprint Acorn
Winter Lesson 1 -- Fork-Painted Christmas Tree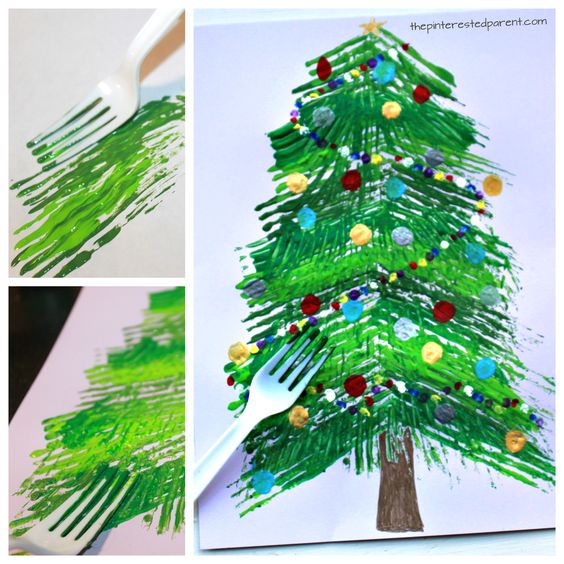 1. Teacher pre-paints trunks.
2. 2 green paint squirts, 1/2 yellow, and 1/2 white paint squirt on a tray. Use the fork to mix the paint and create SHADES and TINTS.
3. Remove forks and paint trays.
4. Choose 4 or 5 colors. Use paint palettes and q-tips to paint on dots. Remind students to ONLY DOT. Do NOT smire the paint.
Winter Lesson 2 -- Snowy Day Tree Collage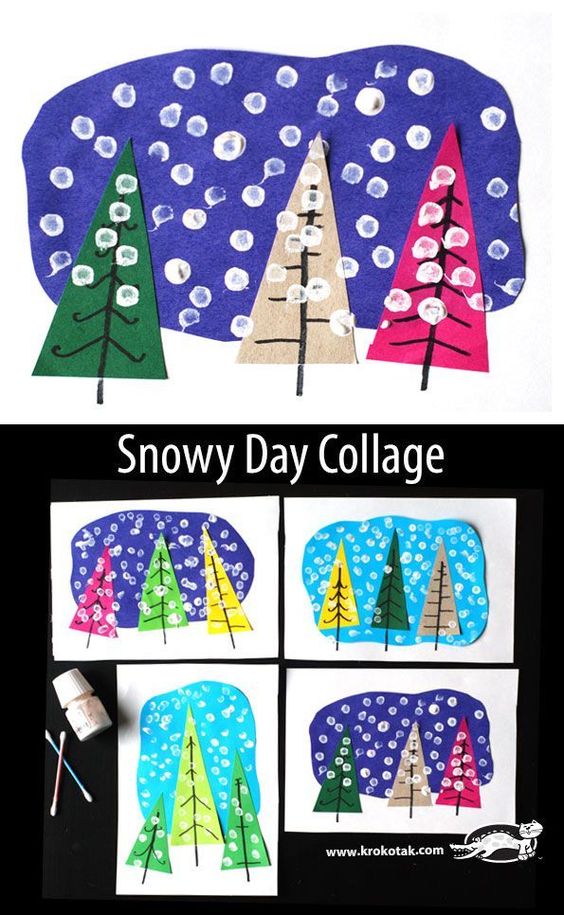 1. Teacher precuts blue cloud background and multiple colored and sized triangular trees.
2. Students chooses one cloud and three different colored trees and glues them on the white paper. Use the DOT, DOT, NOT A LOT saying to help.
3. Student uses one black color to draw one central trunk, and branches off the trunk.
4. Students uses q-tip in white paint to create snowflakes falling.
Valentine's Lesson 1 --
Spring Lesson 1 --
Spring Lesson 2 -- Paint white bunny and finger paint egg with stampers
Spring Lesson 3 -- Wind Sock
Sunflower -- Van Gogh Lesson
Draw VERY LARGE flower with black crayon. Paint with water colors.