This is where you can find
IMPORANT INFORMATION pertaining to 5th Grade!
SCHOOL SUPPLY LIST: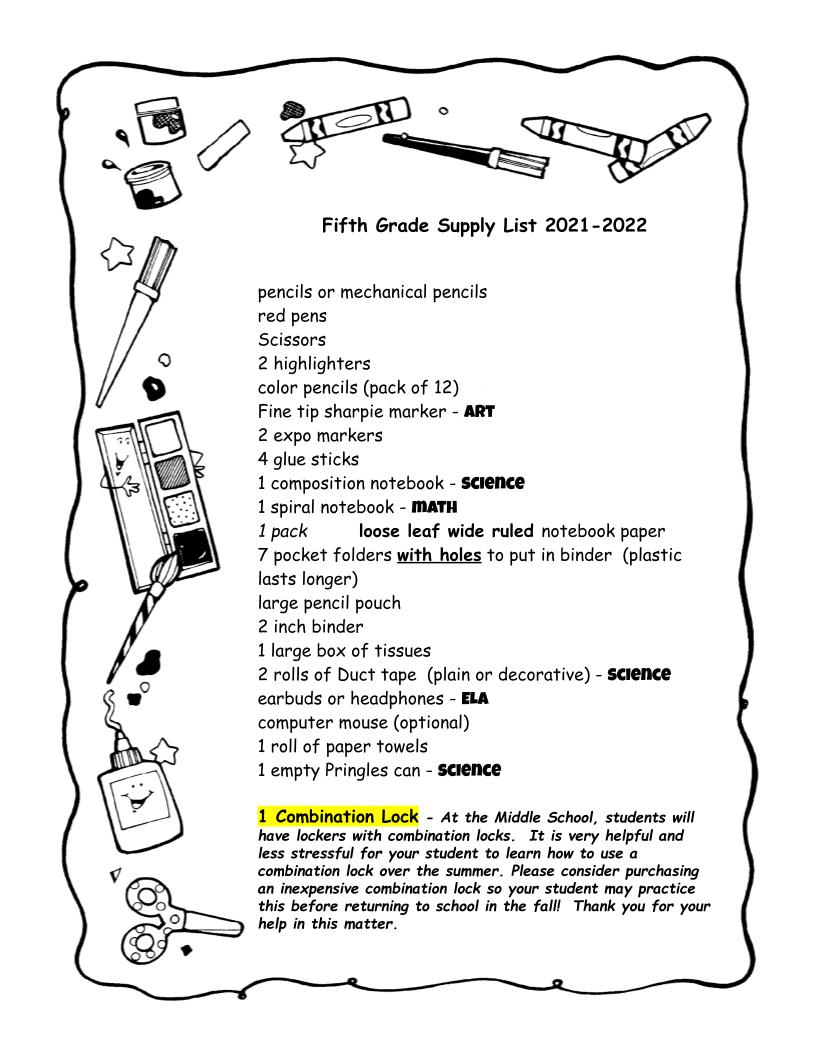 CLASSWORK & HOMEWORK ASSIGNMENTS
When students are absent, they can keep up on their assignments at home.  Use this link to see what we did TODAY in class & our homework assignments!  CLASSWORK/HOMEWORK
GOOGLE CLASSROOM
Click on this link to see step-by-step instructions on How to use GOOGLE CLASSROOM!  This will help your student understand how to use this feature and where to find assignments and important messages from their teachers.