I'd like to warmly welcome you all to Sixth Grade!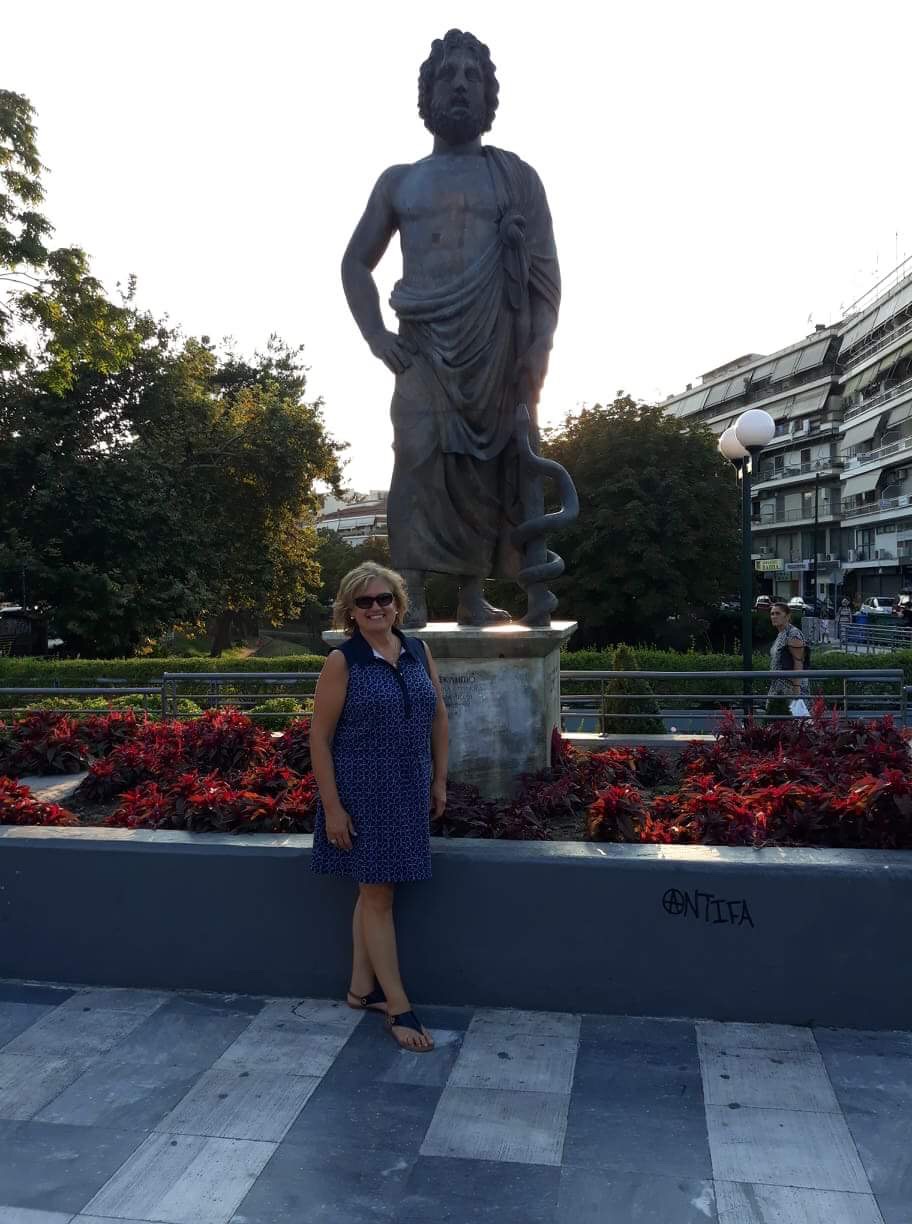 I am Marilyn Zotos, and this is my 13th year teaching English/Language Arts and Social Studies here at WJHS! So many aspects of my life have revolved around issues related to education. I served 11 years as a school committee member and board chair in my community, so I know how hard it can be to get a district school budget passed each and every year.  I truly feel fortunate to teach in a district that values and financially supports a quality education in all of our schools!
My personal story is one of opportunity thanks to the values of our wonderful country. My parents immigrated to the United States 65 years ago with two small children, two suitcases and $30 in their pocket. Years later, I was born here in America. Although my parents only completed some elementary school as youngsters, they really emphasized the importance of an education to myself and my siblings, and they expected us to make school a priority. My family found that with hard work and great effort, the American Dream was truly something they could achieve for themselves and our family.
This year, my husband and I celebrated 33 years of marriage. We have three children. George earned his Doctorate in Pharmacy and is a pharmacist in San Francisco, Alex earned his master's Degree in Higher Education and is a Senior Admissions Director at Colby College, and our daughter Eleni, earned her Bachelor Degree in Nursing, is working on her master's degree, and is a pediatric nurse at Barbara Bush Children's Hospital at Maine Medical Center. We are proud of their academic accomplishments, but most importantly, are so happy that they each pursued a career they are passionate about and each in their own way are making a difference in the lives of others.
Teaching is a second career for me as I was first a journalist and editor of a publication in Cambridge, Massachusetts. Therefore, I bring real world experience to the classroom and hope to enrich the lives of your children when I connect both ELA and Social Studies lessons to other professional experiences I have had. I see how transformative a solid education can be in life. Please know that I will do everything I can to make this a year of personal & academic growth for your children in a safe and joyful learning environment. Thank you for all you do to support your student's education and success.  I look forward to a great year with this Class of 2026!