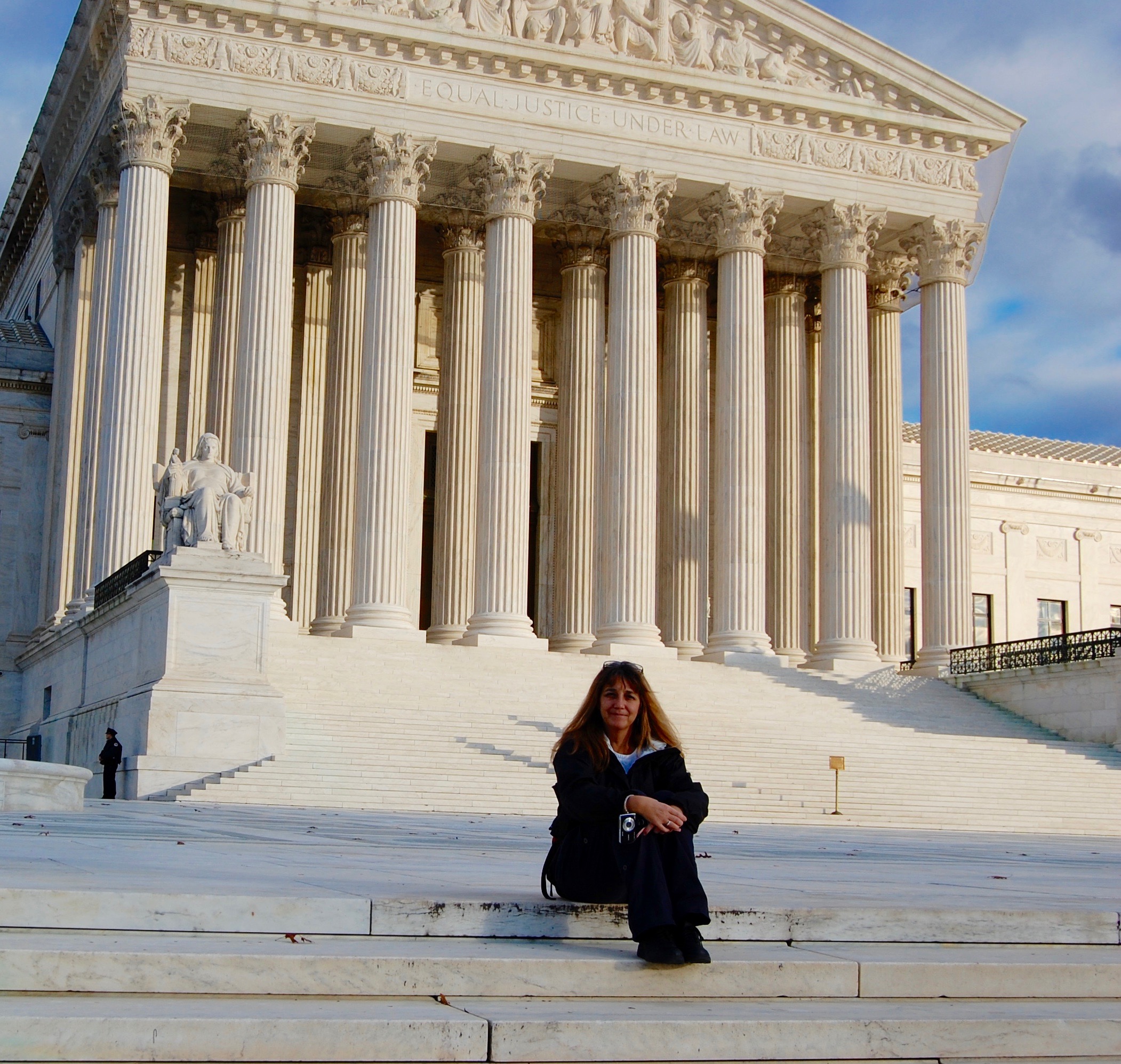 Hello To All My Students and Their Parents/Guardians,
I love teaching!  This is my 33nd year as a teacher...all of them as a grade 6 social studies teacher, here in Wells. Geography and history are two of my passions, so I feel blessed to have a job where I can talk about those subjects everyday! 
I enjoy photography, downhill skiing, reading, good coffee, ice cream and visiting with friends and family.  I have two wonderful children, Haley -29, who is a Pre-K teacher and Jedd -26, a chemical process engineer. We have been many places together, as we all love to travel.  I have been to or through all but eight of the U.S. states!  
Currently, along with being a classroom teacher, I am the Team Leader for the Grade 6 teaching team.  This keeps me very busy.  Luckily, I love to laugh! In fact that is what my car license plate says!
I am so fortunate to be working with your children.  Looking forward to a great year together! 
Thank you,
Bonnie Dill
My Mission For The Class
My mission is for students to love history and geography! I also want all students to know that each of us has the power to make the world a better place by making positive choices and doing things that help other people and the earth.
I hope that each student will achieve success in reaching the targeted learning results for social studies, as they align with our school's curriculum.  The "Guiding Principles" of the Maine State Learning Results are also important in my teaching.   
I also have a mission for our classroom to embody the "code of conduct" that our district adopted a few years ago.  It is based on five core values:  
respect

responsibility

trustworthiness

honesty

compassion. 
A successful learning environment is only possible when each individual displays these qualities. 
I thank you for your contribution and support.