MAKE LEARNING AWESOME!
Instructional technology is one way to help you bring the world to your students.  Teachers shouldn' t be afraid to open the door and take a step.  It is up to us as the educator to help show our students the way on their journey.  Finding techniques to incorporate more technology and interactivity into the classroom will assist our students in exploring new opportunities.
Kahoot! brings fun into learning, for any subject, for all ages. Create, play and share learning games with your students for free! Kahoot! is a free game-based learning platform for teachers of awesome, classroom superheroes and all learners. Play, learn, have fun and celebrate together. I have found that this web-based teaching tool offers so many applications for the students to engage in. I have competitions in math and phonics.  Sometimes I have the students in teams so they can compete against each other.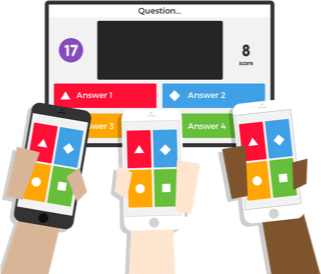 The nonprofit ReadWorks provides K-12 teachers with what to teach and how to teach it—online, for free, to be shared broadly.ReadWorks delivers content, curriculum, and training to teachers and students.   I use ReadWorks in my classroom to assign students passages to read or listen to during centers.  ReadWorks can be modified to easily differentiate student's independent work.  I assign stories to help build background knowledge in content areas.
Freckle is the first and only differentiation platform.  My students can work at their level in automatically in Math, ELA, Social Studies and Science lessons that are perfect for them. That way, they are always engaged and challenged, never facing material that is too difficult or easy for them. In addition, I know exactly how they're doing.  Freckle has easy-to-use reports, that allow you to quickly see how all of your students are performing across standards and skills.