Classroom Rules and Expectations
Respect
Be respectful to me and your peers! Therefore: applying make-up, sleeping, head on desk, talking with out permission, arguing, writing letters, blatant attention to class, doing work from another class, wandering in the classroom, defacing furniture, and/or any other behavior which proves distracting to instruction will NOT BE PERMITTED.
Be prepared every day!
Required materials:
Blue ink pen and pencil2
Plenty of Notebook paper  (*college rule preferred)
Spanish Textbook & Workbook
3 ring binder
Spanish-English dictionary (not optional)
*special materials on TBA days (e.g. flashcards, colors, glue, scissors)
******FAILURE TO HAVE ANY ONE OF THESE ITEMS WILL RESULT IN 3 POINTS DEDUCTION FROM PARTICIPATION GRADE ********
Be ready to learn and on time. 
All students will immediately begin on daily bell ringer as they enter the classroom. (No visiting, texting, talking on cell phones, listening to iPods, grooming, and/or applying make-up will be allowed). *You are always expected to be at your assigned seat!"
Tardy policy
1st tardy warning
2nd call parents
3rd teacher detention
4th referral
3 tardies to class = 1 absence
ATTENTION: ARRIVING 10+ MINUTES LATE TO CLASS WILL BE MARKED ABSENT!
If tardy please enter the 1) room quietly; 2) Sign in the Tardy Book (Please print!),  and 3) Sit down without interrupting class. Any questions/concerns may be addressed the last 5 minutes of class.
NOT ALLOWED
Cell phones
iPods
Electronic devices
Food/drinks
*Such items should not be seen or heard unless announced otherwise for the sole use of educational purposes. 
 1st offense-warning
 2nd offense confiscation/referral
NO LOCKER PASSES
Grading
I have been teaching several years and I have never given a student an F.  I DONT' BELIEVE IN GIVING F's. However, I also don't give A's, B's, C's, or D's. So what do you get in my class? You get what you earn.  You work very little don't expect great divdends.  You work hard, it will reflect in your grade.
Everything in class will be counted for a grade.
Participation and Classwork 20%
Homework 20 %
Quizzes 15%
Tests 30%
9 weeks exam 15%
 Homework: I understand you may feel like this many days.  However, it is your responsibility to prioritize and manage your time wisely.  Hence, homework will be due immediately at the beginning of class (*on its given due date).  Incomplete or missing assignments will be deducted two letter grades (*assuming all work is correct).  After the second day homework will NOT be accepted.  
*1 freebree will be given each quarter.
Make up work: In an event of an absence please refer yourself to the classroom make-up folder.  The makeup folder will include notes and missing assignments.  Such assignments will be due the following day we meet (*). If you are absent 2 or more consecutive days please contact me to make necessary arrangements. THIS IS YOUR RESPONSIBLITY!
Incomplete work = zero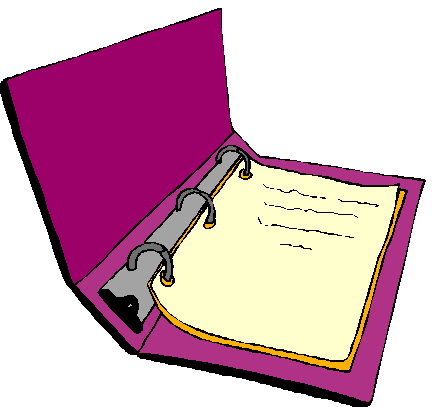 Binder Organization
Cover Sheet (Student Name, Class Period, Course Name)
Vocabulary
Grammar
Classwork and homework
Quizzes and Tests
All items must be dated and organized in such manner.