Escape From K.Z.
Coming Soon...
 The Azrieli Foundation's 
 Holocaust Survivor Memoirs Program
 Has published an Anthology for the
 75th Anniversary of the Nazi Occupation of Hungary
Available at Chapters/Indigo:
Confronting Devastation: Memoirs From Holocaust Survivors From Hungary
It will include an excerpt:  Apples At Christmas from the Memoir:
Escape From K.Z. 
by: Julius Jakab & Jessica Jakab Price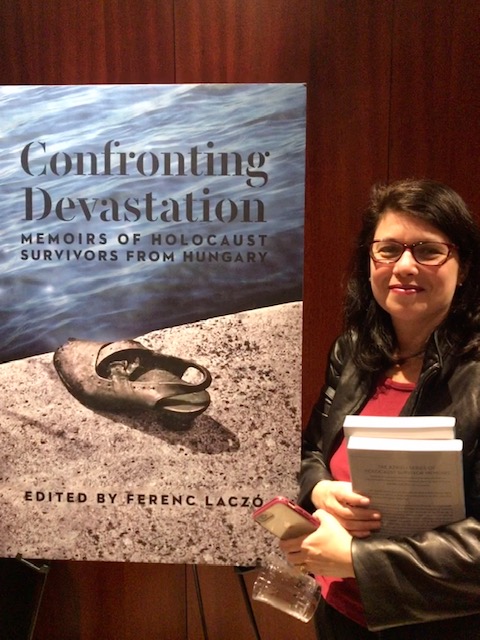 In 1944, at the age of twenty-one, Julius Jakab was drafted into the Hungarian army to perform forced labour. On the night before he left, his father, Isaac, gave him one piece of advice that would ultimately save his life — escape. After Julius was captured by the Nazis, he endured two subcamps of the Dachau concentration camp, including the Kaufering concentration camp. It was from a death march to Dachau that Julius eventually made his escape.  He would have to use every survival instinct to hide and survive until the war was finally over.