2019 MOCK BAIL TEAM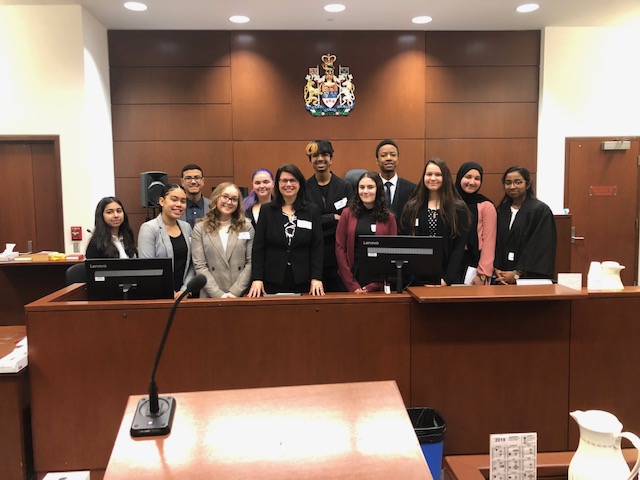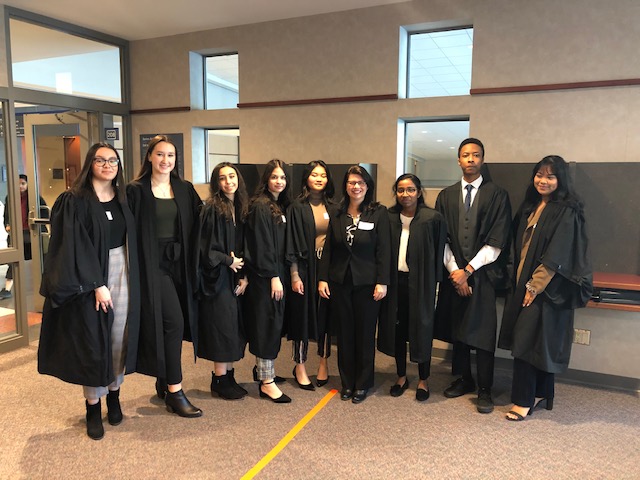 The Peel Region Mock Bail Tournament is open to Grade 11 Law Students in Dufferin-Peel and Peel School Boards.  
The 2020 Mock Bail Tournament will take place on: Cancelled due to Covid-19
If you would like to try out for the 2020 team, make sure you are enrolled in Grade 11 Law:  CLU 3M1
This year's case can be found here:  R. v. Souza
Thank you to everyone interested in trying out.  
Congratulations to the 2018 MOCK BAIL CHAMPIONS!!!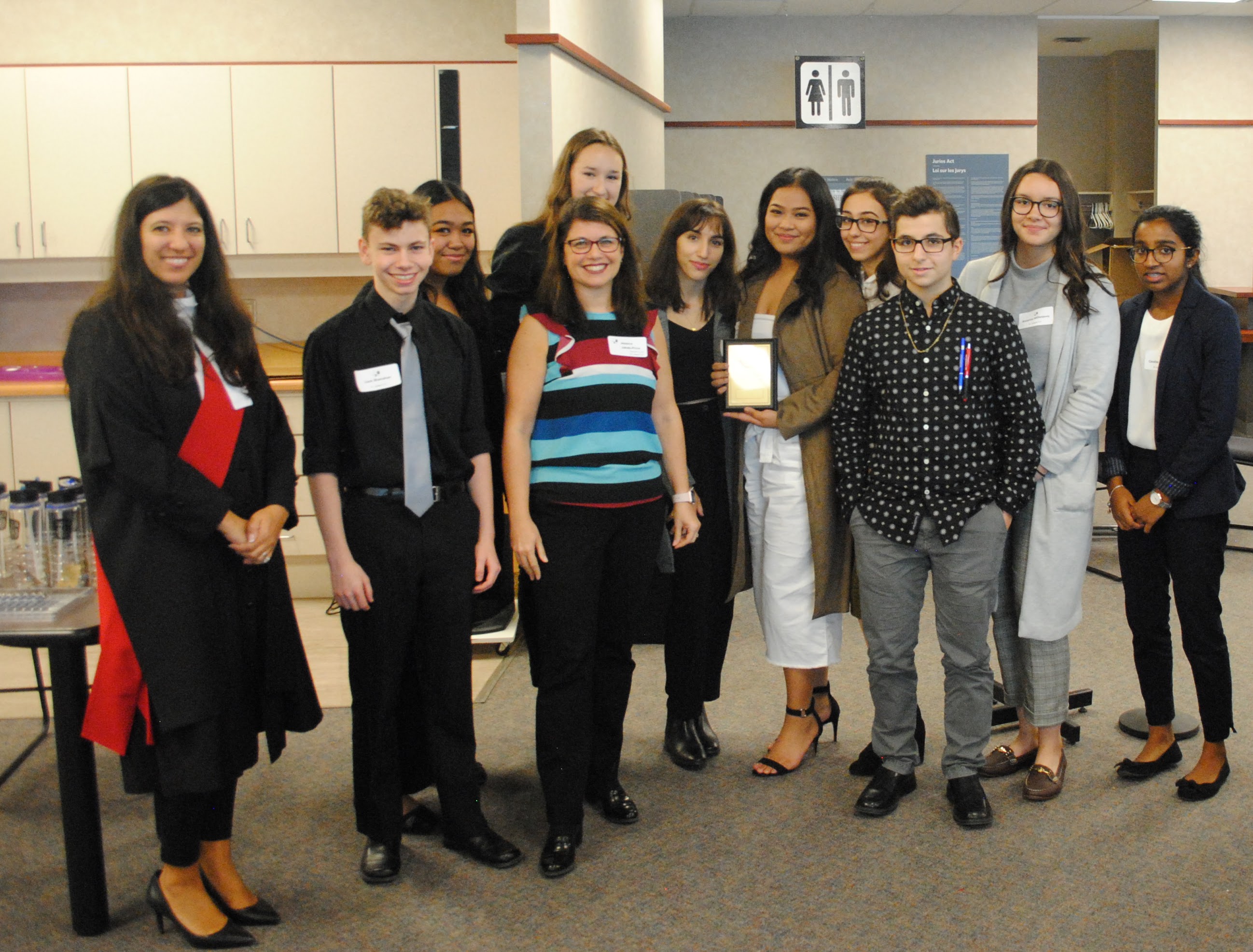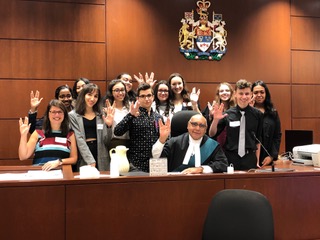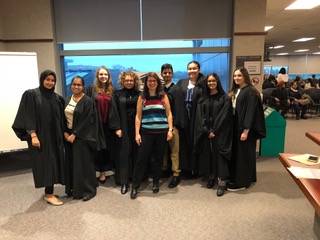 Thank you to our Grade 12 Students that helped during the tournament as Court Clerks, helping swear in the witnesses, maintain courtroom decorum and call the court to order by assisting the Justices of the Peace.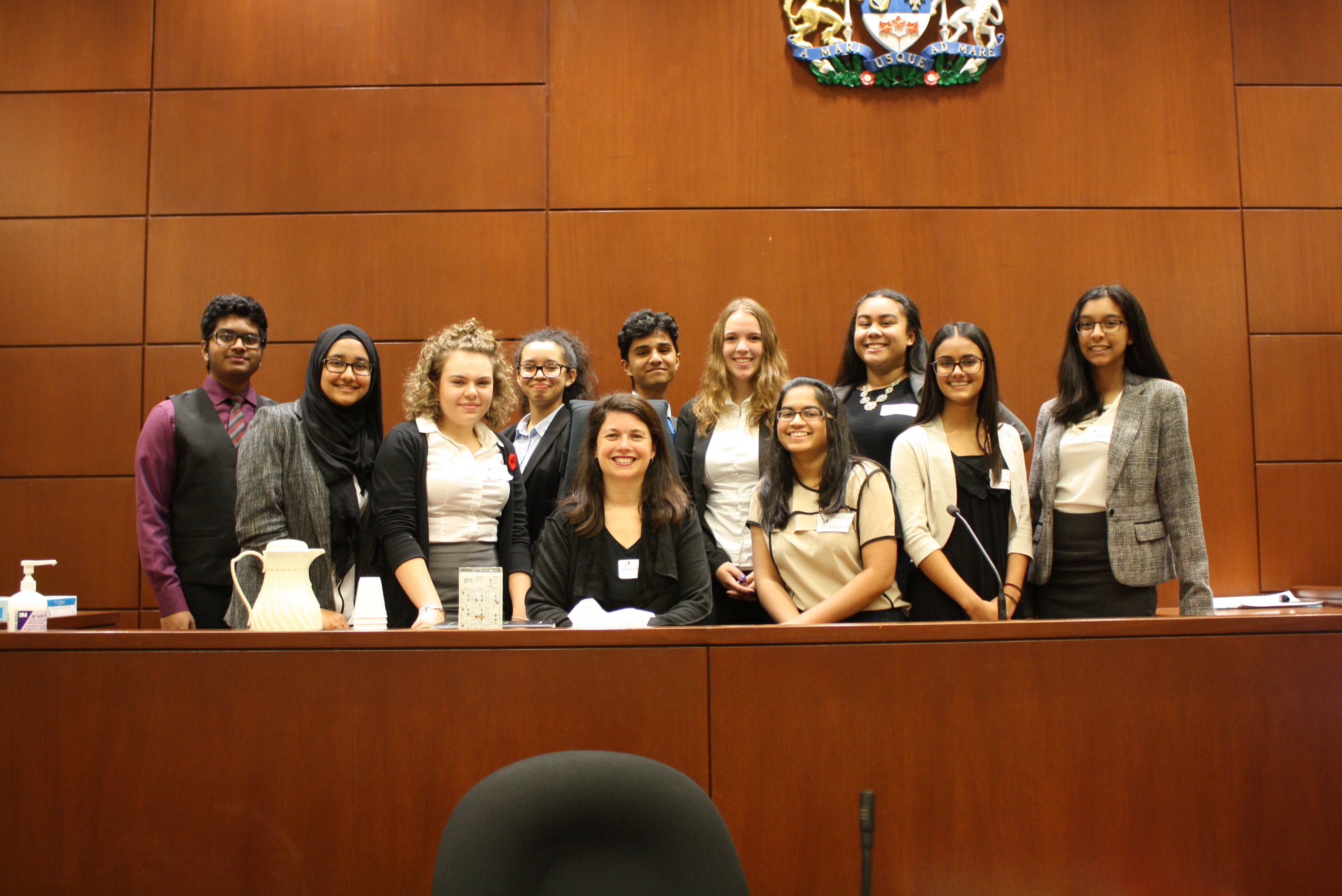 Congratulations to our 2017 Mock Bail Team for representing St. Joseph with pride and distinction.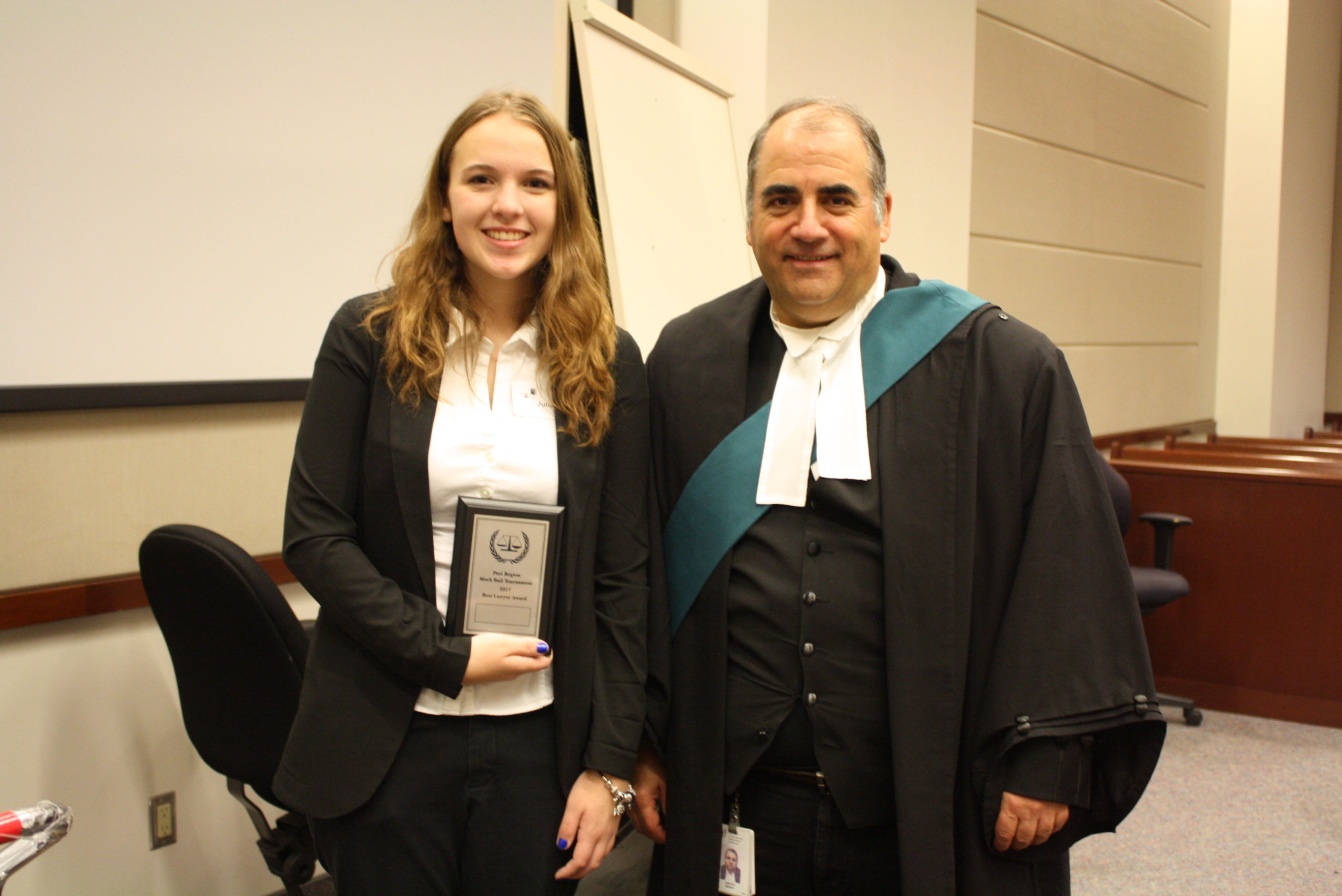 Congratulations to Juliana S. for winning Best Lawyer of the Tournament.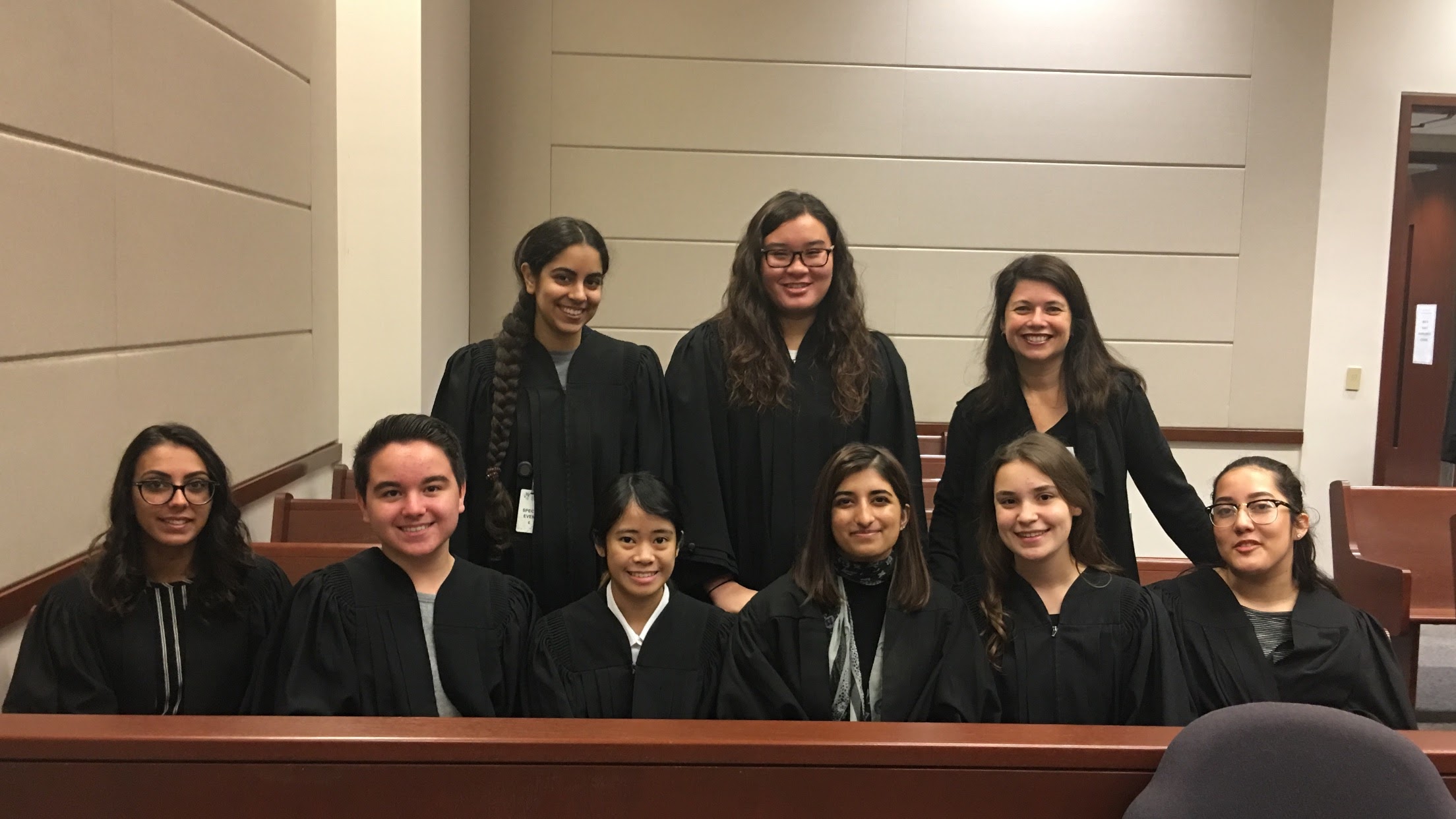 Thank you to our Grade 12 students for being Court Clerks for the day.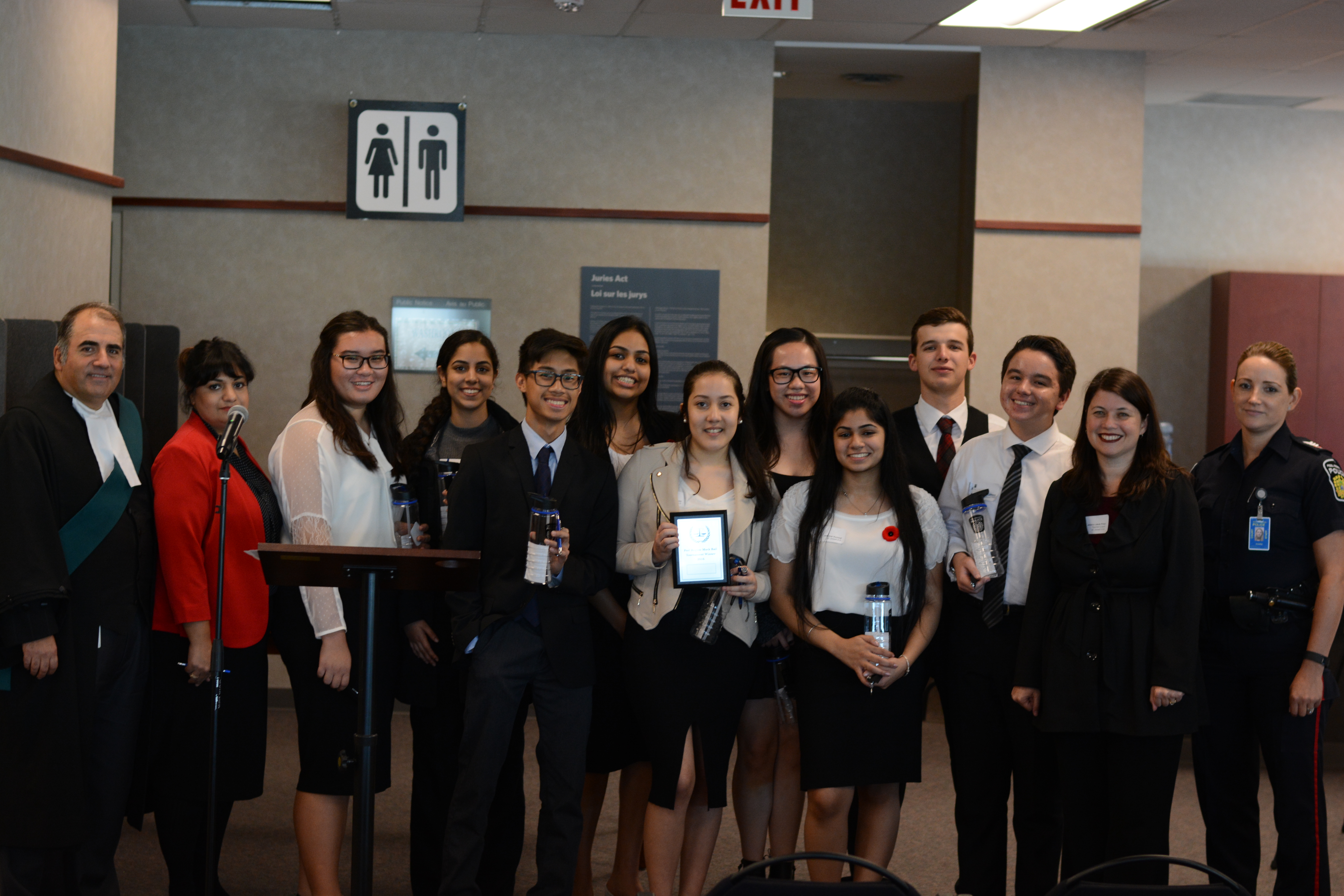 St. Joseph S.S. 2016 Mock Bail Champions