8th Grade News
---
2020-2021 Counseling Caseload (based on students' last name)
Mrs. Hubler: A-C
Ms. Clemmons: D-Joh
Mrs. White: Joi-Rob
Ms. Zimmerman-Bob: Roc-Z
---
Upcoming Dates
12/1 - Governor's School application deadline
Winter Break :)     December 21 - January 1
1/4/21 - CodeRVA applications available
1/15 - Specialty Center application deadline
---
Student Opportunities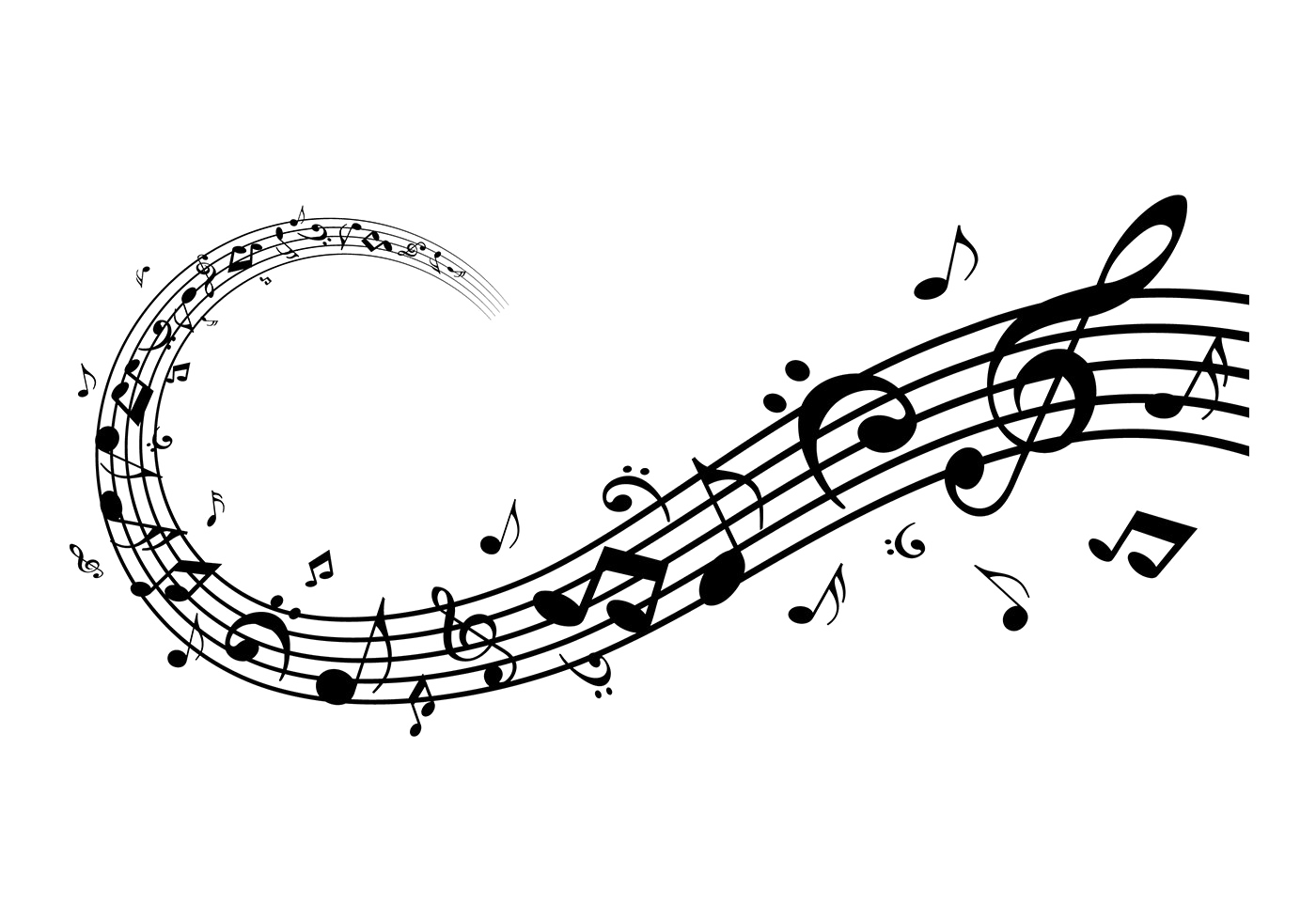 On Sunday, December 6th at 8PM ET, our JRMS community will have the opportunity to participate in a virtual concert to honor those who want to build a safer and inclusive society. The Anti-Defamation League (ADL) invites us to celebrate a 25-year tradition against hate and bigotry. So if you can, please use the link provided to join the ADL in their first virutal concert Against Hate. This is a great opportunity to come together as a community to show our commitment.
---
Join Henrico CTE on Tuesday, December 8th, 6:00 – 8:00 PM for our virtual
Life Ready Expo: Natural Resources & Agriculture!
Meeting Link - No registration required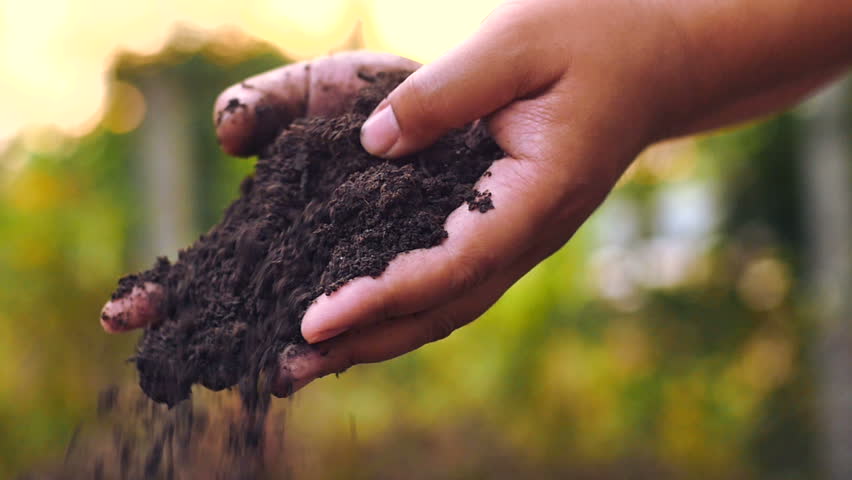 Do You Like To…
Work with your hands?

Grow food and plants?

Problem-solve?

Work mostly outdoors?

Help people?
Natural Resources & Agriculture is about using your love of science and the environment to prepare for careers that involve improving the quality and safety of food, animals, and cultivating and preserving our natural resources. Agriculture is Virginia's largest private industry, with an economic impact of $52 billion each year, providing for 300,000 jobs.
Area Students, grades 7 -12, and their caregivers will have the opportunity to virtually talk with employers to learn about lucrative career opportunities for students, the corresponding educational requirements, compensation, as well as answer questions about their business. careers pathways.
---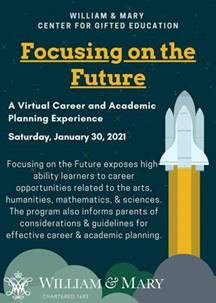 *click image to see conference brochure*
(Grades 6-8)
Saturday, January 30, 2021
Focusing on the Future is a virtual career and academic planning conference for all middle and high school students as well as counselors and parents.
---
How to access Courses on Schoology: First Day Student Meetings Directions
---
HOW TO READ A SCHEDULE
HCPS Middle School Virtual Learning Bell Schedule
Posted below is a picture of a student schedule along with directions on how to read it.
On Day 1, each student will take classes Advisory (ADV), 1, 2, 3, and 4.
On Day 2, each student will takes classes ADV, 5, 6, 7, and 8.
Students will take ADV each day. It is a 20-minute class that gives students the opportunity to review grades, practice mindfulness, and gain other skills that will support their academic, career, and personal/social development.
Please note that Math and English will also be taken daily (noted by two class periods: 1/5, 2/6, 3/7, or 4/8). Once you have reviewed your schedule on PowerSchool, feel free to write out your classes similarly to what you see below.
For parents that submitted a '2020-2021 Request for Schedule Changes' form, if a change is possible, your child will be moved to the new elective or classroom. The new schedule will be reflected in PowerSchool prior to the first day of school.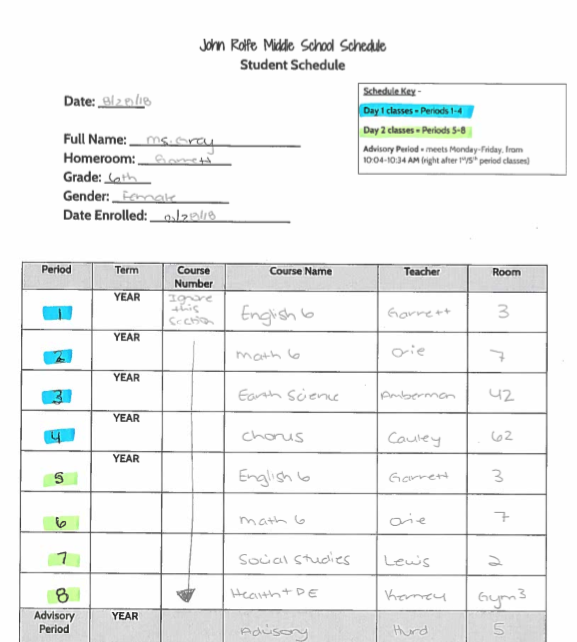 PRACTICE, PRACTICE, PRACTICE reading the schedule! 
Day 1
ADV|Room 5 with Mrs. Hurd
1 - English|Room 3 with Ms. Garrett
2 - Math|Room 7 with Mr. Orie (lunch period)
3 - Science|Room 42 with Mr. Amberman
4 - Chorus|Room 62 with Mr. Cauley
Day 2
ADV|Room 5 with Mrs. Hurd
5 - English|Room 3 with Ms. Garrett
6 - Math|Room 7 with Mr. Orie (lunch period)
7 - Social Studies|Room 2 with Mr. Lewis
8 - Health and PE|Room Gym 3 with Ms. Kerney