If you're getting colored braces, we understand that choosing colors is the most challenging part of the procedure. Color braces are preferred over clear aligners and metal wire braces by those who wish to have fun with their braces treatment. Many people enjoy changing the color of their braces from time to time to keep their appearance fresh during treatment. Cute braces colors will be a part of your everyday wardrobe, so choosing the right colors is essential.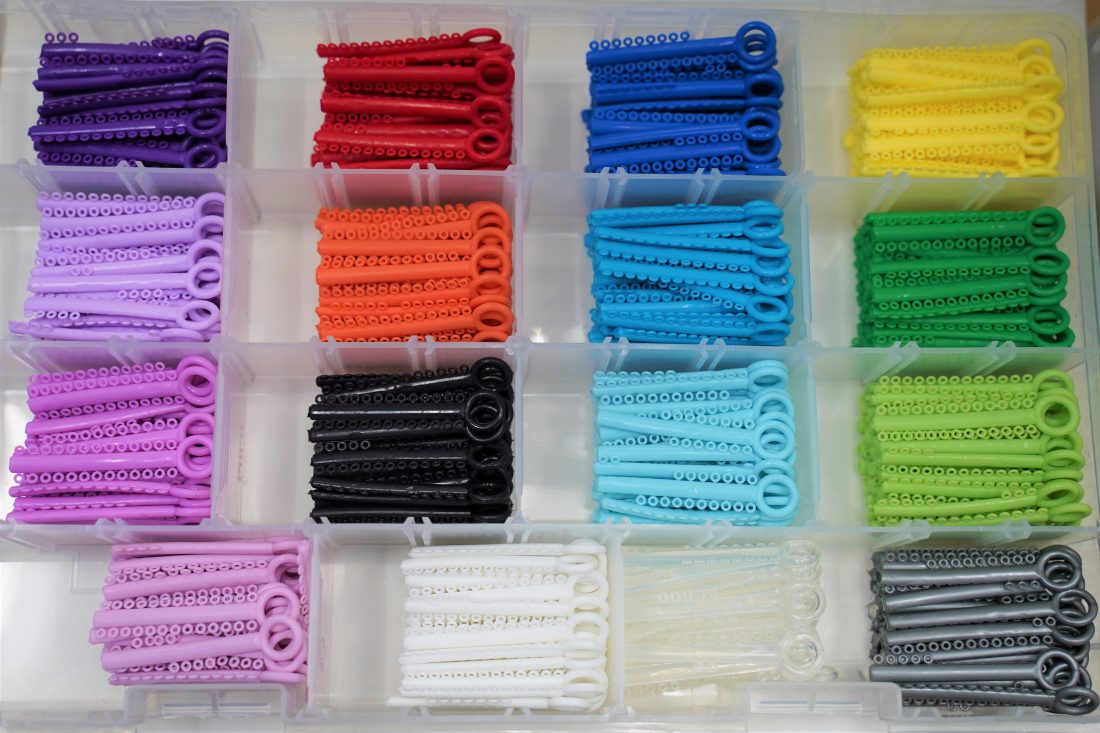 1.
 

Choose from a color wheel

Ask your orthodontist for a braces color wheel the next time you're allowed to change the colors of your braces. It will help you in coming up with braces color ideas. A color wheel has a collection of some beautiful colors from which you can adorn your braces. However, we recommend that you take your time choosing the color, so think about it before your next orthodontist appointment. Remember that whatever color you choose will appear lighter on your braces than on the color wheel.
2.
 

Pick colors for a purpose.

Make a statement with the colors you choose for your next set of braces. Choose red and blue for the Fourth of July. Or, for Christmas, red and green. Whatever color scheme you choose, for instance, choosing dark blue braces with a theme can help you feel more confident.

 
3.
 

Pick colors that look good with your skin tone.

Choose braces colors that complement your skin tone and other aspects of your appearance, including hair, makeup, and eye color. Your braces will not conflict with your appearance if the colors of your braces match. If you have a darker complexion, you should choose colors like turquoise, orange, gold, dark blue, violet, and light blue braces. You can consider blue-green, royal blue, green caramel, raspberry, and lighter skin tones.

 
4.
 

Match the colors with what you wear

When considering the best braces colors options, choose something that complements your everyday attire. For example, if you wear primary colors, get braces in a primary color that complements them. Because taking the time to consider and decide what colors you should purchase for your braces can only improve your appearance.
5.
 

Avoid ugly colors

Remove color possibilities that are either unattractive or odd or you simply despise when choosing a color for your braces. So, black bands, for example, might make your teeth appear to have food trapped between them. White bands might make your teeth appear yellow, probably not what you want.

 
6.
 

Consider choosing darker colors.

Darker band colors, like navy blue, might make your teeth appear whiter and healthier. But choosing darker colors in contrast to your natural teeth color can be an excellent style decision.

 
Takeaway!
We hope you liked this article and it was pretty information for you in knowing about good braces colors. Hopefully, the tips mentioned above will help you choose your brace's colors. If you want to know more about it, please visit our website as we have the best orthodontist who'll guide you in this.
Article Source : https://www.transitsblog.com/what-color-braces-are-best-for-you/