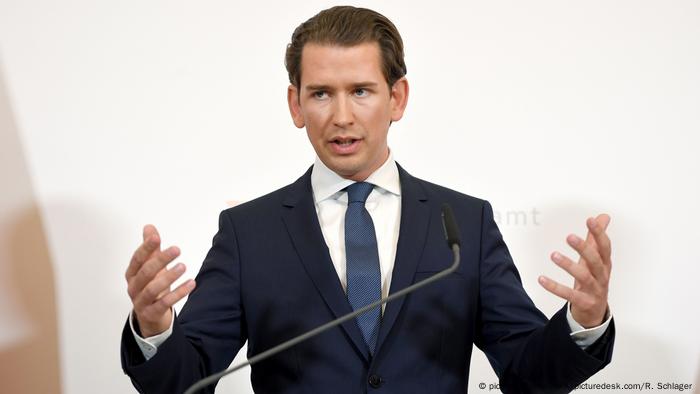 Former Vice-Chancellor Heinz-Christian Strache openly made a "corrupt proposal" in a scandalous video and planned "an attack on the free media," said Austrian Prime Minister Sebastian Kurz.
Former Austrian Vice Chancellor Heinz-Christian Strache could face criminal investigation over allegations of collusion with a wealthy Russian woman. "What he said in that video is a big scandal, it means the end of his political career and possibly criminal prosecution," Austrian Chancellor Sebastian Kurz said in an interview with Bild on Monday, May 20. Strache in this video openly made a "corrupt offer" and planned "an attack on the free media," Kurtz stressed.
Earlier, journalists from German publications Der Spiegel and Süddeutsche Zeitung got their hands on hidden camera footage that was taken during a conversation between Strache, the head of the Austrian Freedom Party (APS) parliamentary faction Johann Gudenus and an unknown Russian woman at a villa in Spain on the island of Ibiza in July 2017. In the video, filmed by Irene Markovic, agent from  Lifestyle Properties, Strache promises his interlocutor help with government construction contracts if she provides financial assistance to the right-wing populist APS party before the parliamentary elections.
The interlocutor repeatedly points out that the money involved is of illegal origin, but this apparently does not embarrass the politicians. They also discussed the possible purchase by Russian businessmen of 50 percent of the shares of the Kronen-Zeitung, a well-known Austrian tabloid newspaper: they wanted to change its editorial policy so that it reflected the LPS position. 
The Russian woman identified herself as the niece of a Russian oligarch, saying her name was Alyona Makarova and that she was the niece of businessman Igor Makarov. Igor Makarov himself refuted this information, saying that he did not have any nieces.
As a result of the scandal in Austria, the right-conservative governing coalition collapsed, and early parliamentary elections were scheduled at the initiative of Chancellor Sebastian Kurz. They will most likely be held in early September. In addition, Kurz accused the APS of undermining Austria's political reputation. Strache did not deny that the conversation took place, but said that it was "a private, informal meeting in a relaxed vacation atmosphere.