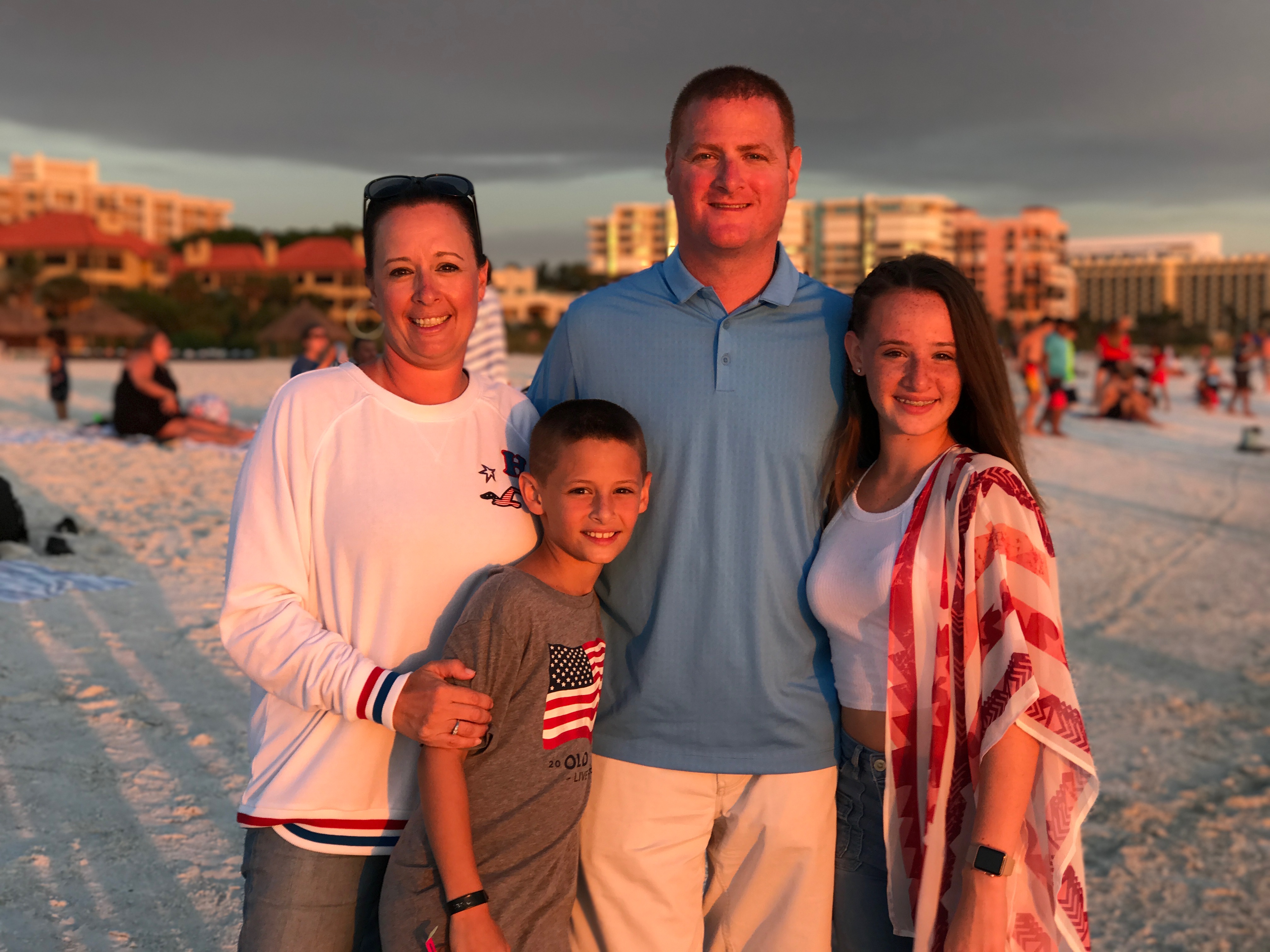 This will be my 21st year teaching in Broward County, my 16th here at Everglades. In 2015-2016 I was honored to be named the Teacher of the Year for Everglades Elementary School. I moved to South Florida from Buffalo, N.Y. in 1998 to pursue my Master's Degree. I hold my B.S. in Elementary Education, with a concentration in Social Studies, an extension for 7-9th grade Social Studies, and a minor in Geography, from Buffalo State College. I earned my Master's Degree in Emotional Handicaps from Barry University. I also have my endorsements in
Gifted education and ESOL. I was an ESE specialist for 3 years as well. I also am a repressed meteorologist, I love weather! Especially storms, the worse the storm the better! 
 
On a personal note I have been married for 18 years to Joe Kanefsky, and we have 2 wonderful children. Kaitlyn is 15 and a Sophmore at Cypress Bay.  She is an amazing dancer, as well as a member of the Musical Theater program at The Bay. My youngest, Keith, is 11 and started 6th grade at Tequesta Trace Middle. He is into, well, everything! He especially likes to play basketball and is a member of the Dragons travel basketball team. We also have a 9 year old Chihuahua/Jack Russel Terrier mix named Rocky. 
A few my favorite things:
Food: Depends on my mood and who I am with! I am Diabetic so I try to limit 
my "sweets". 
Restaurants: Melting Pot, Outback, Bonefish Grill
Stores: Sephora, Loft, Katie Loxton Bracelets(silver),  Bath and Body Works 
Candles, Ulta. 
Weather: the worst the storm the more I LOVE it!!!! 
Flowers: My favorite are orchids! anything except Lilies...I'm allergic!
Books: all Harry Potter books, Twilight Series, Vampire Diaries series
T.V.:  Once Upon a Time, Designated Survivor, Code Black
Movies: Wonder Woman,  The American President, Twilight, Harry Potter, The Day after
Tomorrow, Twister
Sport: football "Let's go Buffalo"
Color: various shades of blue
Hobbies: reading, shopping, swimming, 
Birthday: January 26
Things I DON'T like: GERMS,BUGS, or CLOWNS!