FIRST GRADE SIGHT WORDS:

In first grade, we learn Dolch words.  The idea is to know these words in random order and as fluently as possible.  Your child will work with the sight words at school and will also have the words at home to practice when you have time.  Through our Units of Study, we will work on four or five sight words a week.
The children should come into first grade being able to fluently recognize the kindergarten sight words.  It is helpful if the children come into first grade knowing the Kindergarten and Primer words.  
We will track our progress in the classroom and keep families updated on our weekly reports.    As each child masters 100 sight words, he/she will begin the reading counts program.  We will also track our RC points in the classroom this year and families will be able to celebrate success through coupons you will fill out together.
Here are the Kindergarten Dolch Words: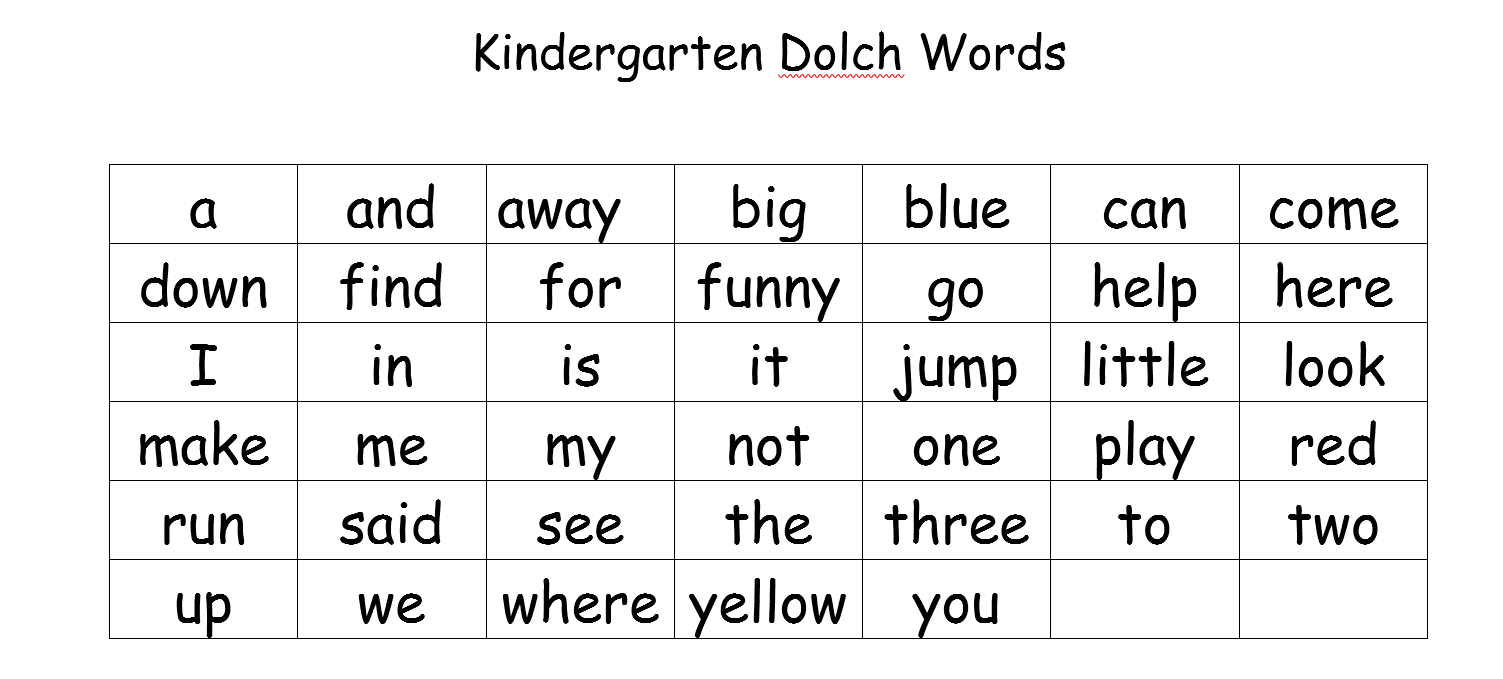 Primer Dolch Words: