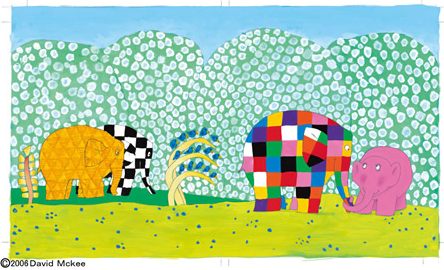 B.E.E. Book
The B.E.E. Book is a three-ring notebook that your first grader will use everyday to develop organizational skills and learn responsibility.  First grade is a foundational year, and it is important to teach children how to keep up with homework, tests, and important notes.  This book is a way of maintaining effective communication between home and school.  It aims to eliminate lost notes, newsletters, calendars, and homework as well as keep parents and students informed of important events and academic progress.  So if you want to know what the "buzz" is in Mrs. Leonard's first grade class, check out your child's B.E.E. Book!
Here's what you will find inside:
Important Notes
This pocket is to be used to send notes to the teacher that need immediate attention, such as carpool changes, doctor's appointments, urgent concerns, etc.  I will also use this pocket to send you notes that require immediate attention.  Please check this section daily.
Money Pocket
From time to time, you may need to send money to school for book club orders, lunch, field trips, etc.  Please use the plastic pencil case to send money to school.  Please do not use this pocket for school supplies as it is not durable enough for everyday use.
Homework
 Each week your child will receive a homework contract to place in this section.  Spelling lists will be placed in the clear sheet protector.  Homework will be sent home in the "Homework" pocket and completed homework should be returned to school in the same pocket.  Please check this section daily.
Bee-utiful Work
 This pocket contains graded schoolwork that may be kept and admired at home.  Display your child's work on the fridge, in the bathroom, or another special home art and schoolwork gallery. Please check this section daily and remove all items from the pocket.
Between Home and School
This section is designed to keep you informed of your child's academic, social, and emotional progress.  Each week I will fill out a "Weekly Checklist" for your child.  Please review this checklist and initial it.  There is also a space for comments between home and school.  From time to time, I will write comments about your child.  I encourage you to write comments to me as well.  Please keep in mind that I will only check this section twice a week.  If you have an urgent comment, please write a note and place it in the "Important Notes" pocket, send me an email, or call me at school.
Newsletters and Calendars
Check this section for weekly newsletters. Monthly Homework Calendars will also be kept in this section as well as any other important school and classroom calendars.  There is also a copy of our daily schedule.
Tests
Please check this section weekly to review tests.  Please sign the test to acknowledge that you have reviewed it with your child.  Do not remove tests from the binder!
Book It!
During the months of October through March, this section will contain a monthly reading calendar for the Pizza Hut Book It!program.  Pizza award coupons will be sent home in the Money Pocket.
Homework Helpers
This section contains a sight word list, special phonics sounds, a math fact family sheet, and a handwriting alphabet.  Practicing these activities at home will help your child become more successful in the classroom!  
   The B.E.E. Book contains everything your child will need for school everyday.  Encourage your child to become more independent by being responsible for putting his  B.E.E. Book in his bookbag every night before going to bed.  This will mean a calm and relaxed commute to school and a confident first grader who will be prepared to start the day off right. 
Bee Book Rules
Please take very good care of your BEE Book.  It will be used all year. 




Please do not make any marks or drawings in your BEE Book.




Please do not put school supplies or heavy items in your money pocket.




Clean out the "Bee-utiful Work" section every night.

 

On Fridays, remove old newsletters. 




Take your BEE Book home with you every day and bring it to school with you in the morning.  After your      homework is done, put it back in your backpack so you won't forget it!




Keep your BEE Book clean.  Please do not eat or drink while using it.




Show your BEE Book to your family every day.  They will be so proud that you are learning 

responsibility.