Welcome, Little Canes and parents!  On this page, you can learn more about me.  I have set this page up as a Q&A using some questions students commonly have for me each year.  I can't wait to hear all about your hobbies, interests, likes, and dislikes, and I hope you enjoy reading about mine as well.
What is your full name?  Tell us about your teaching career.

My name is Katie Glawson Jones.  I am 27 years old- my birthday is June 25.  This is my sixth year as a classroom teacher.  I taught fourth grade for five years at Cartersville Elementary School, and this is my first year at CPS.  I wanted to move to CPS because I wanted to teach younger children as I had when I was in college, I want to be at CPS when my own kids are students there, and I am really excited by the curriculum and teaching styles used at CPS.  I loved teaching fourth grade!  I think that age group of kids is so much fun, and I am sure I will miss my friends and former students at CES.   However, I'm so excited about making new friends, teaching new students, and trying new things at CPS.
 
Are you married?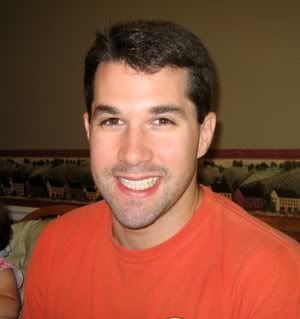 Yes, I am married.  My husband's name is Saunders Jones III.  He works at Century Bank of GA in downtown Cartersville.  In December, we will celebrate our five year anniversary.  Saunders loves to watch football, play golf, and play cards.
Here is a picture of us at our wedding as well as a few more recent ones.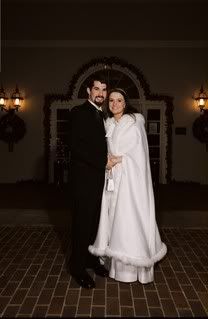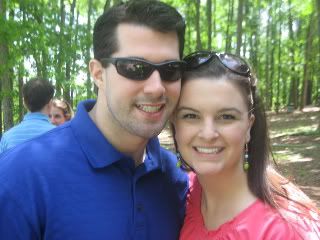 Do you have any kids?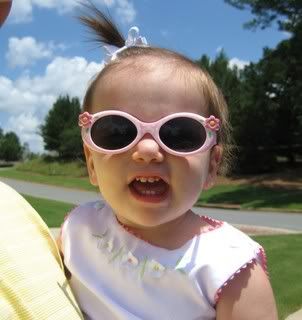 Yes, I have one daughter.  Her name is Katie Anne, and she turned one last April.  She learned to walk and talk over the summer, so keeping up with her keeps me busy at home!  Katie Anne is a lot of fun.  She loves to play outside, play with blocks, and pretend she's feeding all her dolls.  I do plan to have more children once Katie Anne turns three or four.  Here are some pictures of Katie Anne and me.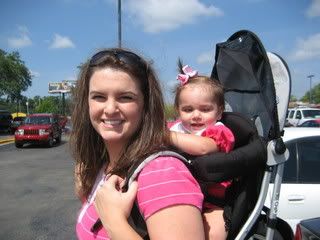 What about the rest of your family?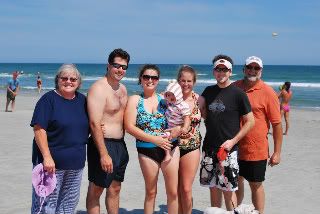 My parents are Thomas and Cindy Glawson, and they live in Cartersville, too.  I have one sibling, a younger brother named Greg.  He's getting married this October to his fiancee, Jillian.  This is a picture of all of us at the beach this summer. 
Do you have any pets?
Yes, I have lots of pets!  I love animals.  I have two dogs at home.  The oldest, Abby, is a beagle-mutt mix.  We have had her for almost five years... she was a rescue dog.  We aren't exactly sure how old she is since we got her as an adult, but we think she is about 15 years old.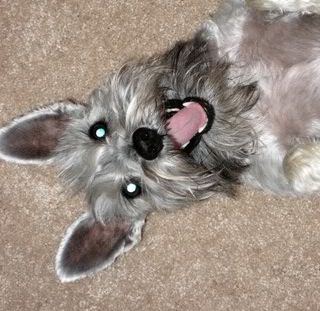 My other dog, Ginger, is a miniature schnauzer.  We did get her as a puppy.  She was my Christmas present a few years ago!  She will be 3 on October 24.  Abby likes to lay around and relax, and Ginger loves to run and play fetch.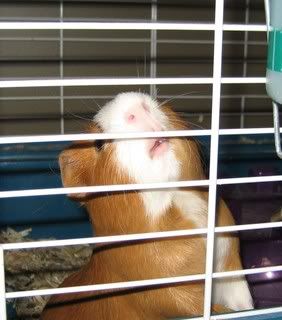 I also have several pets that spend some time in our classroom.  Our class pet is Olive Oyl, my goldfish.  Olive Oyl lived in my fourth grade classroom for the last two years, and now she will make room 807 her home!  I also have Cosmo, my guinea pig.  I have had him for a year.  He is very good with children and loves to be petted.  At first, he was not very calm around an entire class full of children, but my fourth grade students last year did a great job of teaching him that kids were okay!  So, he loves to get out and get some time being petted by my students.  He is a very sweet and  gentle guinea pig!  However, his eye sight is not good, so you cannot stick your fingers in the cage... he will think they are a carrot and might bite you!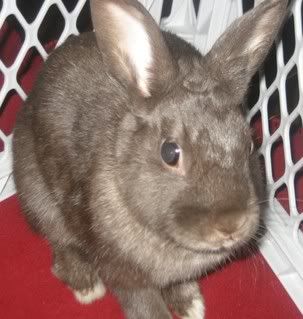 Chloe is my pet rabbit, and she will also spend some time with us at school.  She hasn't been around kids much yet, so we must all be very gentle and careful with her.  She loves to hop around and eat cilantro, but she isn't a big fan of being picked up.  Chloe gets very excited when she gets to run around the room, and she jumps high in the air and kicks her legs!  She also does not like anyone sticking their fingers in her cage, so please try not to do that when you're around her.
Where did you grow up?  Where did you go to school?
I grew up right here in Cartersville, Ga.  I attended Cartersville Primary School, too!  I started first grade in the same building in which I'm currently teaching, and I graduated from Cartersville High School in 1999.  Here's a picture of Saunders and I at our CHS graduation!  When I was a student at Cartersville City Schools, I played soccer, worked on the yearbook staff, and loved to go to football games.  You'll see me at CHS games this fall!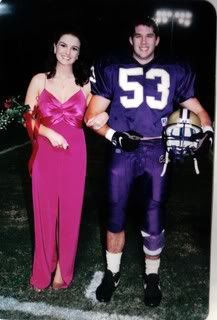 Go Canes!

Where did you go to college?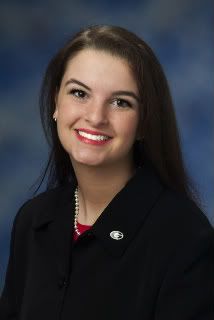 I went to The University of Georgia for my undergraduate degree.  I graduated with a Bachelor's Degree in Early Childhood Education in 2003.  I had a blast during my time in college, and I love all things UGA- Go Dawgs!  Here's a picture of Saunders and I at a Georgia game.  We go to as many UGA football games in the fall as we can!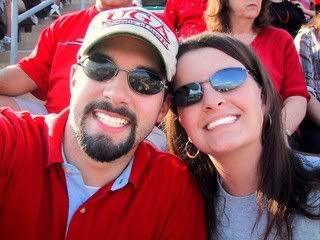 I got my Master's Degree in Early Childhood Education from Kennesaw State University in 2006.  I had a great time getting my MSEd at KSU because I went back to get my degree with Erin, one of my best friends from UGA.  Here's a picture of us together at our KSU graduation.
What are your hobbies?
I love to scrapbook (I've just started digital scrapbooking), read, knit, oil paint, and basically do anything crafty.  I love spending time with my family and friends.  I love playing with my daughter and hanging out with my husband.  I love taking pictures with my digital camera.  I love relaxing in the hammock in my backyard and reading a good book.   Some of my favorite adult books are Atlas Shrugged, The Fountainhead, 1776, Wicked, and The Eye of The World series.  Some of my favorite children's books are The Harry Potter series, Knuffle Bunny, Brown Bear Brown Bear, and The Spyglass.  I love to watch reality tv!  Some of my favorite shows are Top Chef, Project Runway, and Design Star.