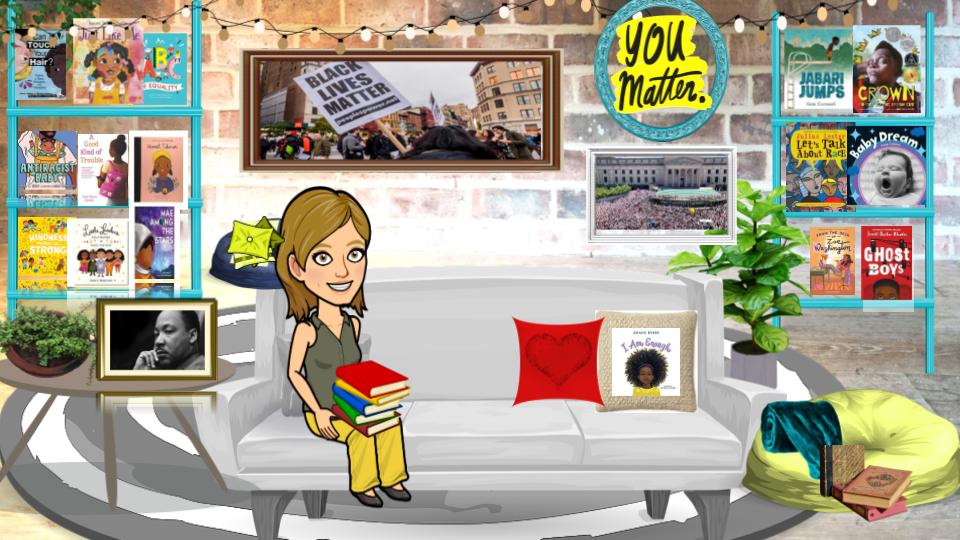 Hair Love, an Oscar®-winning animated short film from Matthew A. Cherry,
tells the heartfelt story of an African American father learning to do his daughter's hair for the first time.
Suggested Anti-Racist Book List
If you would like to read any books form the suggested list of books, please visit the public library.  If you do not have an e-card, don't worry! Go to the section titled Links for Library E-cards and apply for one now!  
If you would like access to Anti-Racist e-books, you may scroll down and click on the links below following the book list ,or you can just click on the links now.
#BlackLivesMatter Read for Kids
Talking to Kids About Racism and Justice
Book List
I provided a link to where you may purchase the books you see below.  Click on the cover of the book you would like and it will take you to Barnes and Noble or Scholastic.com
Birth -Age 3
Pre K-Kindergarten
1st Grade-2nd Grade
3rd-4th Grades
5th- 6th Grades

Click on the links below to access anti-racist books
#BlackLivesMatter Reads for Kids
Talking to Kids About Racism and Justice
If you do not like what you see here, visit E-book Resources.