PARENTS AND GUARDIANS,
PLEASE LOOK CLOSELY! OUR CLASS DOES NOT NEED SOME OF THE THINGS ON THE LIST FOUND AT WAL-MART OR IN THE PACKET YOU RECEIVED AT REGISTRATION. I MADE SOME CHANGES SO PLEASE TAKE NOTE. THEY ARE MARKED WITH AN *.
THANK YOU,
MRS. WALKER 
2016-17 MAES Kindergarten Supply List
Qty.   Description
1        Backpack
1        Pencil Pouch (to hold scissors, crayons and glue)
1        1 1/2 " Any Color 3 ring binder with clear-view front (memory book) *Please keep this at home until the end of the school year. I will ask for it around April. 
1        Pack of construction paper (no tablet) *You can choose not to buy this. I have plenty for the upcoming year. 
1        Pack of colored copy paper
2        Packs of white copy paper
5        24 count Crayola crayons
1        Box of #2 pencils
1        Washable Crayola Markers
1        Crayola Washable Watercolor paint set- 8 primary colors
1        Pair of Fiscar rounded tip scissors
5        JUMBO Elmer's glue sticks *This is not 5 packs, but rather 5 glue sticks. 
2        Plastic folders with brads (one blue and one red)
1        Pack of skinny dry erase markers *I HAVE PLENTY OF REGULAR SIZED DRY ERASE MARKERS! Please only buy skinny ones. 
2        Mead Stage 3 Primary Journals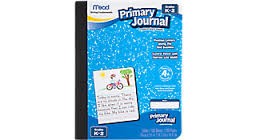 1        Pack of 3x5 index cards *Please buy the loose ones (not the spiral bound) and keep them at home. You will use these to practice sight words at home. Not buying the spiral                                                                  bound ones will allow you to practice them out of order with your child.  
2        bottles of ANTIBACTERIAL liquid soap
6        Rolls of paper towels *Please send 3 at the beginning of the school year and 3 after Christmas break.
3        Boxes of Kleenex tissues 
1        Container of baby wipes *This is for us to use in our classroom. I may need to ask for more later on in the year. 
2        Containers of Clorox wipes
1        Nap Mat (No cloth mats)
Classroom Donation: $40.00 ($25 classroom, $5 art, $5 library/technology, $5 admin.)
Girls                                                                                                                                                                                      
Hand Sanitizer                                                                                                                                                                    
Sidewalk Chalk *I took the construction paper off of our list and replaced it with sidewalk chalk.        
Boys

Gallon Ziploc Bags

Snack size Ziploc Bags (for Nurse Lisa)

Art Supplies (PLEASE TAKE DIRECTLY TO THE ART ROOM):
1 Container of baby wipes
2 rolls of paper towels
Mrs. Walker's Wish List
HP Ink 61 Black and/or TriColor
**Please don't feel like you have to buy this or even buy it right now.  If you feel led to buy it now or throughout the year I would greatly appreciate it.**
​