WHAT IF ... THE WORLD WAS A PLACE WITHOUT VIOLENCE?WHAT IF THE WORLD HELD INDIVIDUALS THAT SEARCHED FOR THE GOOD IN OTHERS?WHAT IF THESE IDEAS WERE MORE THAN JUST WORDS...?
I BELIEVE...THAT EACH INDIVIDUAL HAS THE POWER TO CHANGE THE WORLDDiscuss and have some students stand up.  Use them as examples and then have them smile, shake hands.WE CAN MAKE A DIFFERENCE...that every action we take can ripple out farther than we realizeTeachers will throw streamers out and keep throwing it behind you, how far did it go.Then role play how are words affect others.I believe that ordinary people can do extraordinary things
  How can we help our neighbors?
I believe that compassion is str
onger than hatred
Meals on wheels, pennies for patients, get well cards, sing at senior homes
 I believe that knowledge is stronger than ignoranceGet to know other cultures-do not judge A book is different that its cover-explore
...that understanding is stronger than fearI believe that it is possible to see through another's eyes if you try
Journey Home by Yoshiko Uchida The story of a Japanese-American family's release from a World War II concentration camp.  Classroom Activity: Students may role play scenes which show attitudes and perceptions during this time.I believe that each of us is connected by our shared humanityA Call to Character by Colin Greer and Herbert KohnA collection of stories, plays, poems and excerpts to be read to children on themes of personal character such as empathy, honesty, fairness and responsibility.  Classroom activity: Students may journal their definition of empathy and their experiences.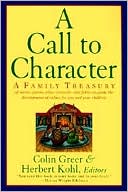 ...that our similarities are more important than our differences I believe that all individuals have a right to dignity and respect  I believe that hope is stronger than despair Ruby Bridges by Robert ColesThe true story of Ruby, the 6 year-old African American child who integrated a New Orleans school in 1960.  She withstood the hate and changed the system.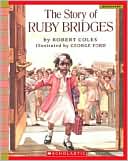 I believe that every random act of kindness makes this world a better place...
The Blind Side by Michael Lewis
The true story of Leigh Ann Touhy and her son, Michael Oher
Classroom activity: Students may discuss how one person can make a difference in the lives of others.
---
 Paying it Forward...
 When someone helps you out, what do you normally do?  Someone gives you a dollar to cover your lunch, what usually happens?  You pay them back...right?
Instead, try paying it forward.