What We Do in Room 2!!!
Writing Center: Student's hard work in writing is displayed on our Write On Wall! Writing is kept from the first day of school until the last day of school to show progress and growth!
Sound Spelling Cards: Students know that the sound spelling cards have 3 parts: the letter, the card, and the sound. Students must recognize and name all 26 letters. Each card has a special picture that acts as a cue for the student to remind them of the name of the letter and the sound it makes. Students must know that every letter makes a special sound.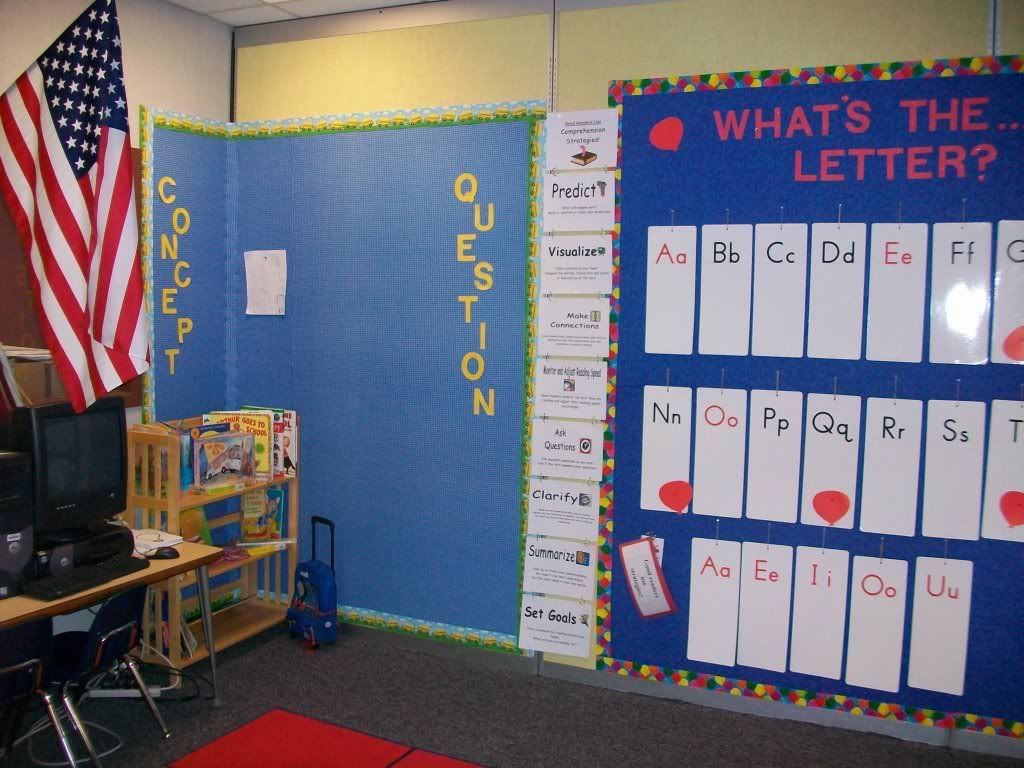 Concept Question: Here, students can share realia they have from home about our Open Court Unit. Students are able to display in the appropriate category, questions they have about the unit or things they know about the unit.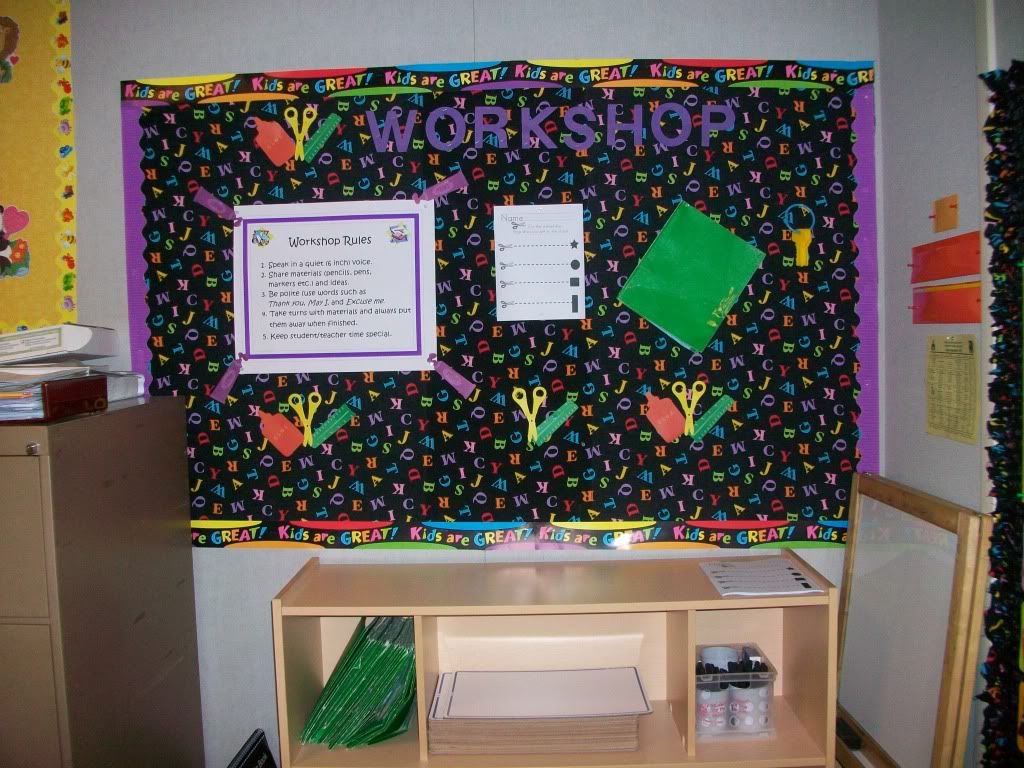 Workshop: Welcome to Workshop! Where we get to work Independently! (which means: by ourselves) Students are given tasks that they must do and tasks that they may do after their must dos are complete. Students complete these task without interuption while the teacher works with small groups of students for enrichment.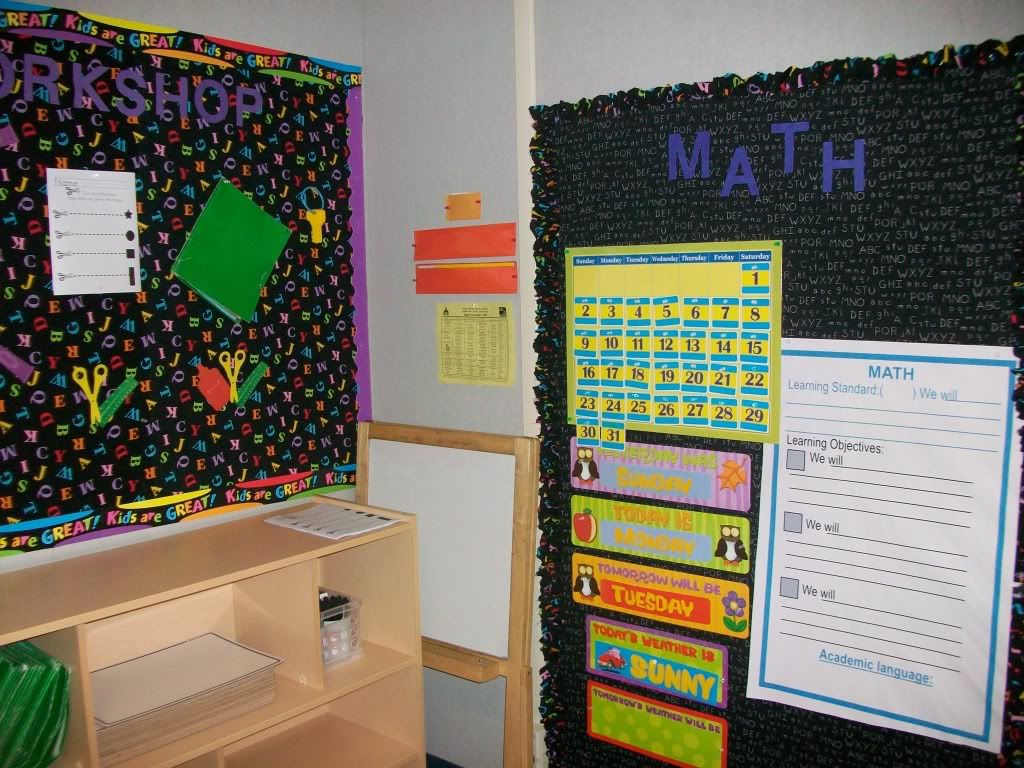 Math Board: Students complete math tasks from EnVision math on the computer and projector for an interactive learning bridge. Students are able to participate and ask questions to develop good problem solving skills. Students participate at our math wall for our daily calendar, weather, and math standards!