The best way to communicate with Ms. McAlary is via email:
rebecca.mcalary@fresnounified.org
If you'd like to send me your email address I can invite you to the Google Classroom - that is where all assignments are posted and turned in. I only invite parents who request an invitation.
Mr. Berrett does a weekly phone call every Sunday to all Computech parents and staff with information on what is happening for the coming week. If you are not receiving the Sunday evening phone call, please phone the Computech office staff at (559) 457-2640 to make sure the school has the correct phone number for your family.
Computech Online Meeting Guidelines
Online Etiquette: this contains expectations for all students during Distance Learning
Family Learning And Technology Support (FLATS) hotline (559) 457-3939. This is to support our students and families in accessing and utilizing technology in real time.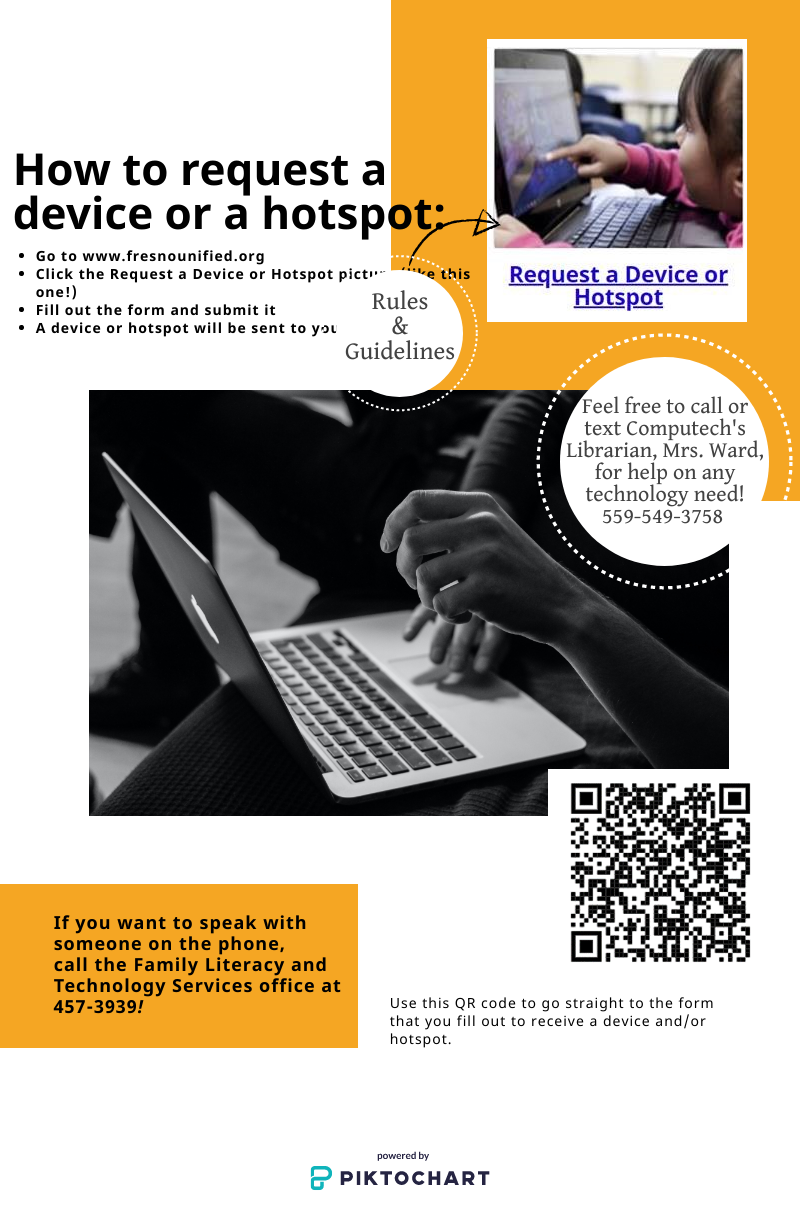 All of the assignments (for the entire school year) are located on the Daily information page. What is listed on that page is what is posted in Google Classroom (while we are on Closure) and projected in the classroom when we are in-person.
 

"In teaching others we teach ourselves"  - Proverb