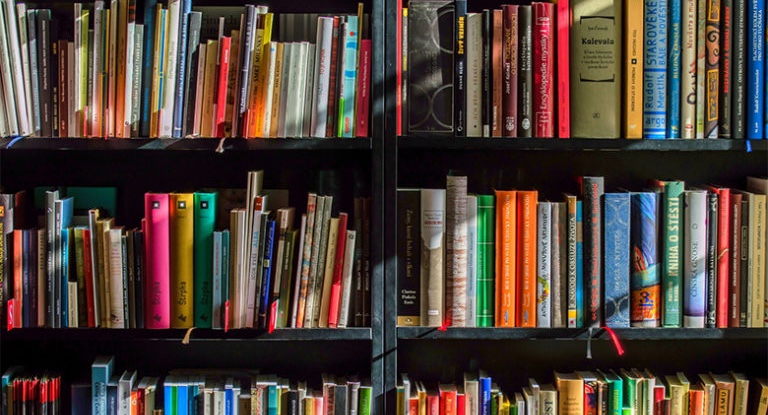 "I cannot live without books." 
-Thomas Jefferson 
A number of years ago I set out on a project to compile a list of our favorite family reads. The books listed below were all thoroughly enjoyed by my own kids. Finding a genre your child will enjoy can go a long way to inspire a lifelong love for reading - action, adventure, historical, mystery, fantasy, biography - there are so many options! Just like every child is unique, so is their taste in reading. Encourage new choices by listening to an audio book in the car or reading together before bed.  They may even find something new they enjoy! 
Most of the titles below can be found at the public library. If you haven't discovered your local library's electronic borrowing system you are seriously missing out! Most libraries use some equivalent of an app called OverDrive and it's FREE. OverDrive downloads books directly to your Kindle app and guess what?!  They also have HUNDREDS of audiobooks to download as well. I've found the larger the branch, the larger the catalog. For example, our local library is in a small city with a modest electronic library. But, the Austin, Texas branch (hello major city!) has a catalog at least four times larger which I can also check out electronic books from. Download access is instant! 
I also love an app called EPIC! This subscription digital lending library is geared towards ages 12 and younger.  What I love about this app is many of the books have a read to me feature that highlights text as it reads aloud. This is an awesome learning tool for beginner readers!  New subscribers get a free trial. https://www.getepic.com
Happy reading!
Picture Books
We're Going On A Bear Hunt by Helen Oxenbury
The Little Engine That Could by Watty Piper
Katy and the Big Snow by Virginia Lee Burton
Tikki Tikki Tembo by Arlene Mosel
Go, Dog Go by P.D. Eastman
Mike Mulligan and the Steam Shovel by Virginia Lee Burton
The Day The Crayons Quit by Drew Daywait
Alexander and the Horrible, No Good, Very Bad Day by Judith Viorst
The Story of Ferdinand by Munro Leaf
Make Way For Ducklings by Robert McCloskey
Frog and Toad by Arnold Lobel 
Cloudy With A Chance of Meatballs by Judi Barrett
A Bad Case of Stripes by David Shannon
Wemberly Worried by Kevin Henkes 
Curious George by H.A. Rey 
Click Clack Moo by Doreen Cronin
Corduroy by Don Freeman 
Pete the Cat by James Dean 
Sammy the Seal by Syd Hoff
The Adventures of Morris the Moose by Bernard Wiseman
Tacky the Penguin by Helen Luster
The Gingerbread Baby by Jan Brett  
The Polar Express by Chris Van Allsburg
The Incredible Book Eating Boy by Oliver Jeffers 
Put Me In the Zoo by Robery Lopshire 
The Pokey Little Puppy by Sebring Lowry
Harry the Dirty Dog by Gene Zion
Library Lion by Michelle Knudsen
Miss Nelson is Missing by James Marshall 
Zin Zin the Violin by Lloyd Moss
Beginning Chapter
Fly Guy by Tedd Arnold
Mercy Watson by Kate DiCamillo
Dog Man by Dav Pilkey
Fluffy Goes to School by Kate McMullan
Calendar Mysteries –by Ron Roy
A to Z Mysteries by Ron Roy
Encyclopedia Brown by Donold Sobol
Magic Treehouse by Mary Pope Osborn
The Capital Mysteries by Ron Roy
Flat Stanley by Jeff Brown
Charlotte's Webb by E.B. White
The Littles by John Peterson
American Girl Series
Charlie and The Chocolate Factory by Roald Darr
Socks by Beverly Cleary
Ranger in Time by Kate Messner
The Chocolate Touch by Margot Apple
Chapter Books
 No Talking by Ron Roy
The Name of This Book is a Secret by Pseudonymous Bosch
Treasure Hunters by James Patterson
Spy School by  Stuart Gibbs
Ralph Mouse by Beverly Cleary Betty Birney
Ramona by  Beverly Cleary
Nancy Drew by Carolyn Keene
Hardy Boys by Franklin W. Dixon
Dancing Shoes by Noel Streatfeild
Mr. Poppers Penguins by Florence and Richard Atwater
Who was George Washington? (non-fiction, WHO was series has LOTS of biographies)
Finding Gobi by Dion Leonard
The Hundred Dresses by Eleanor Estes
The Boxcar Children –by Gertrude Chandler Warner
The Borrowers by Mary Norton
I Survived Series by Lauren Tarshis
Whatever After by Sarah Mlynowski
Cupcake Club by Sheryl and Carrie Berk
The Lion, The Witch and The Wardrobe by C.S. Lewis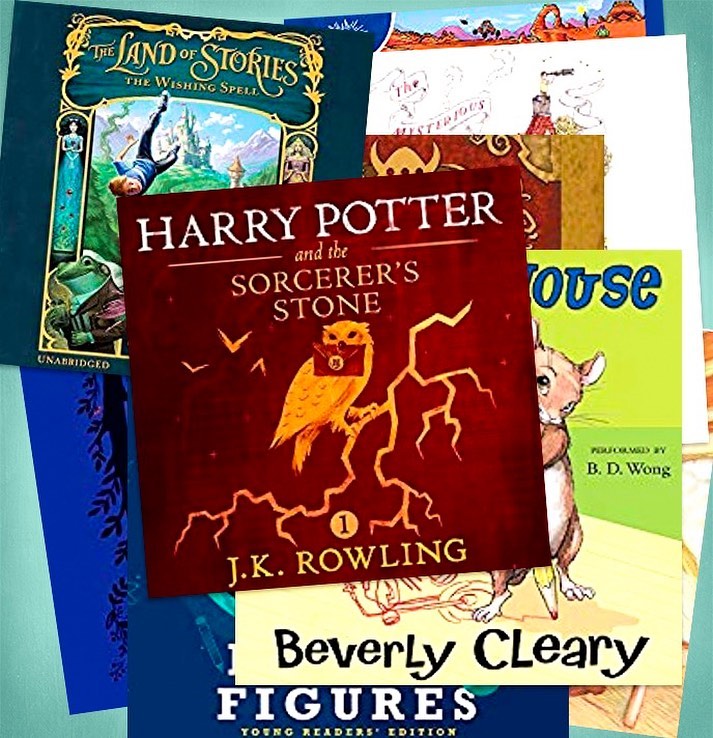 More Advanced Chapter
Peter and The Starcatchers by Ridley Pearson
Lemoncello's Library by Chris Grabenstein
The Book Scavenger by Jennifer Chambliss Bertman
Masterminds by Gordan Korman
Trial of Apollo by Rick Riordan
Magnus Chase by Rick Riordan
Harry Potter by  J.K. Rowling
How to Train Your Dragon by Cressida Cowell
39 Clues by Rick Riordan
Mysterious Benedict Society by Trenton Lee Stewart
The Penderwicks by Jeanne Birdsall
The Secret Keepers by Trenton Lee Stewart
Crime Travelers by  Paul Aertker
Three Times Lucky by Sheila Turnage
Swindle by Gordan Korman
Mouseheart by Lisa Fiedler
Smells Like Dog series by Suzanne Selfors
Treasure Hunters series by James Patterson
The Unwanteds by Lisa McMann
Frank Einstein series by Jon Scieszka
The Genius Files series by Dan Gutman
Capture the Flag series by Kate Messner
Classics and Award Winners
From the Mixed Up Files of Mrs. Basil E. Frankweiler by  E.L. Frankweiler
Echo by Pam Munoz Ryan 

Top 10 Favorite Lists
Great Read Alouds - https://thrivinghomeblog.com/10-read-aloud-books-for-kids-who-hate-reading/
Favorite Audio Books - https://thrivinghomeblog.com/surviving-the-family-road-trip-10-audiobooks-to-make-the-miles-fly-by/