The websites below are links to games, puzzles, worksheets, and self-quizzes. Use these websites when you are studying for quizzes, doing projects, or just for fun

!
---
What is life?  What makes things "living"?
Learn about the five needs of almost all living things!
---
Practice naming the parts of the microscope!
 Microscope Parts Worksheet!   <----Click there to practice labeling the microscope parts!
Take a microscope quiz! 
---
Classification of Living Things
Learn about the classification of living organisms on this site! 
---
Review the parts of plant and animal cells
 Do some Cell Puzzles!
Play "Who Wants to Be A Millionaire" with Cells!
 BUILD A CELL GAME! 
Take a cell structure and function quiz!  Get your results instantly!
---
The Human Body
  Brain Surgery, Knee Surgery, Oh my!!
Mouse Party is an educational site designed to show you how drugs effect mice neurons.   This is a good website to try when we study the human brain.  
NOTE:  Drug use is not promoted or condoned by Mrs. Mach or the University of Utah.  This site is for education purposes only.  You should not do drugs!
---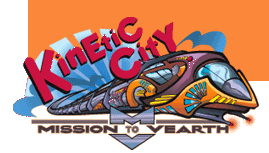 Games, games and more science games!
  Discover some fun!
Quick Science Fun Facts!