Class News
Hello families!
Welcome to Week 29: The week when things continued to be weird, part 2.
YSCP and State College Area School District have read and discussed the orders we have received from the governor's office and the state education association. At this time, they have made the decision that all students in grades 4 and up will be receiving new instruction from their teachers. There is an expectation of completion and that the work will be graded for the students. The work is significantly less than we would do in the classroom, but is still valuable and important to your child as a basis for their knowledge and move into the next grade. 
I know that you are (mostly) not teachers. I know that you have your own full time jobs to either attend or manage from home. The work I have created is as independent as possible. Any new concept is given one or more videos for students to watch. I have an hour scheduled every day with students live and only on Mondays is there a specific lesson (math), the rest is open for questions. Fridays are specifically designed for reteaching of any concepts that need further specific and direct instruction for individual or small groups of students. Further, students have been encouraged to email me personally or request a private Zoom session to get help. I have made this as hands-off for you parents as possible. This is not teaching from home, it is simply checking in to make sure that your child is working. Leave the teaching to me.
One thing to note is that finding balance at this time is very challenging. When your home becomes your workspace you may find yourself working when it should be time for you to be home. I have already started to struggle with turning my work self off when I should be with my family. Therefore, I would like you to know that I will be keeping myself conscious of when work hours are and are not. I have asked your children to please not work ahead on things so that I can answer questions as they arise naturally during class time. That way, if they are frustrated I can help immediately instead of them feeling it for too long. Something else to keep in mind is that there will be times when your child is forced to be independent. They may make mistakes. No mistake will be permanent! We are all learning how to do this distance thing together. 
It was requested that teachers establish a Google Classroom for students. They have been emailed (they have email now**) their invitation to the classroom. It has all of the assignments and links on it. It also has all links that you could possibly need ON THIS PAGE, which has the daily schedule. Many are also listed here:
All of the usernames, logins, class codes. I have also been adding new and useful websites to this document and making student accounts as needed. You have a class code for typing.com and usernames and passwords for Dreamscape, which is like Prodigy for reading. 
A list of virtual field trips!
Here are links to my live Zoom sessions and my recorded read alouds.
Educational web sites offering special deals or that are just helpful.
Log in to: Epic! (class code wmd6841), MobyMax (school name is Young Scholars of Central PA CS), and ReadTheory.
Parent help from MobyMax.
Parent help from iReady.
For PE, Music, and Art links, please go to our Links to Optional Activities page. 
If you would like to help your child be more informed about COVID-19, THIS BOOK is extraordinary. 
HERE is a great resource for signing in to Google Classroom and will be a good starting place for technical questions if I am not helpful.
A message from Ms. Hastings:
I am doing 10 minute "virtual counseling check ins" for students/ parents that request them and to check in on my caseload kiddos. Please let me me know if you have any requests for this. 
If you would like me to join your class for a class check in/discussion, please let me know! 
If Paula is not available for a Character Education session or overlap, please let me know and we can try to figure something out. Paula and I have meetings this week to figure out some other things too! 
I am also going to keep updating and adding blogs and resources to my school counseling website if you can all please add this link to your weekly emails and let me know if parents or students need anything! 
**Students can email faculty, staff, and other students. They are not able to send or receive email outside of yscp.org addresses. 
I MISS YOUR KIDS SO MUCH IT IS CRAZY.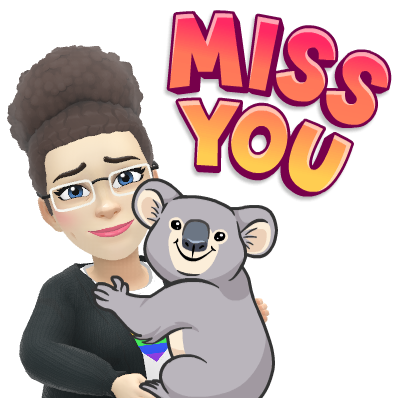 Lizzie Mesick