Class News
         Hello families!
Welcome to Weeks 37/38: Our tenth and final official week of distance learning. Because of the school schedule to return chromebooks and when our final grades are due to administration, THIS FRIDAY, MAY 29, is the LAST POSSIBLE DAY to turn in assignments. It is also the last possible day for me to give any work to students. While we technically have "school" on the next Monday-Wednesday, there will be NO WORK assigned. Students in last week's Zoom sessions expressed a desire to continue having the Zoom times in that last week. I am happy to do so. There was an idea of watching a movie "together" as well as having time to write our own, short version of an I Survived book about the pandemic. I love their creativity and desire for togetherness. 
There is a scheduled materials pickup at the school by grade level. Fourth grade times are Thursday, May 28 from 1:30-2:30 and Friday, May 29 from 10:00-11:00. I am attempting to be there to hand things out to our class personally. I miss them so much and would love to see faces if possible. Please note that inside their materials, every student has an end of year "superlative" award tucked away; I wish I had the means to give them more. I know that not all families will be able to get to our school or make those times work. Please contact Mr. Yilmaz (yilmaz@yscp.org) for help with that concern. Chromebook return is the following Monday-Wednesday from 8:00-4:00.
Tomorrow's Zoom session will be a special one with Mrs. Kilmer visiting to discuss graffiti and a few particular artists that we discussed in our last Zoom. I am very excited. 
A quick note of thanks: I do not know who nominated me for State College Magazine's teacher of the year, but I am so grateful for the recognition, whenever the magazine gets up and running again. :)
This week's content will be a lot of the theater and plays. We will have some time to discuss them and their importance, but will not have as much work to complete. I will be assigning some math reviews but no new concepts as we wind down. 
Normally, getting a chance to wrap up with students in person on the last day can be a moving experience for me, and as I sit here typing I am (of course-I'm a crier!!) moved to tears. I have only had two classes in my teaching career that I would describe as phenomenally wonderful to teach. This class is one of them. Interestingly, the other is this year's high school graduates. I have been in contact with many of those students over facebook and instagram letting them know how proud of them I am. I hope to be able to do the same with your children when their graduation day comes. These kids that you have raised are fundamentally good people. They care about so much outside of themselves. They have compassion and love by the bucketfull. It has been an honor to be part of their lives. I don't know what their future holds. I have no idea what things will look like in the fall, much less when they graduate high school or, if they choose, college. What I do know is this: they will be ok. They will make up for any hard skills they missed out on this year. The skills they have developed, those of resilience, flexibility, metacognition, grit, determination, growth... those skills will last a lifetime. These kids will move mountains. 
It has been truly excellent to be part of their lives. I hope I am forever.
Be well.
Lizzie 
Always: 
All of the usernames, logins, class codes are here. I have also been adding new and useful websites to this document and making student accounts as needed. Students have a class code for typing.com and usernames and passwords for Dreamscape, which is like Prodigy for reading. 
Log in to: Epic! (class code wmd6841), MobyMax (school name is Young Scholars of Central PA CS), and ReadTheory.
Parent help from MobyMax and parent help from iReady.
If you would like to help your child be more informed about COVID-19, THIS BOOK is extraordinary. 
HERE is a great resource for signing in to Google Classroom and will be a good starting place for technical questions if I am not helpful.
A message from Ms. Hastings:
I am doing 10 minute "virtual counseling check ins" for students/ parents that request them. Please let me me know if you have any requests for this by EMAILING. Also, please feel free to visit the WEB SITE. 
**Students can email faculty, staff, and other students. They are not able to send or receive email outside of yscp.org addresses. 
I MISS YOUR KIDS SO MUCH IT IS CRAZY.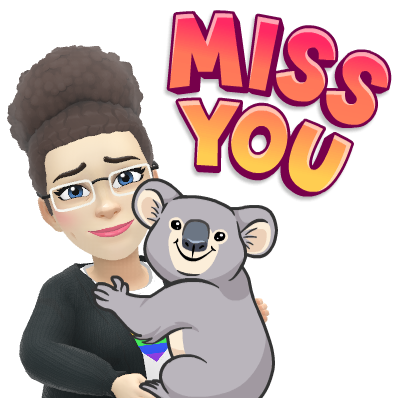 Lizzie Mesick