Welcome!
My name is Mrs. Cierra` Vickers and I have been fortunate to directly impact the lives of students, confront challenges, overcome obstacles, weather adversity and help develop winning attitudes and cultures during my eight year teaching career.  My lifelong passion to academically and athletically train the next generation of leaders anchored my drive to earn Bachelor's and Master's degrees in Education with a concentration in Special Education. I broadened my undergraduate experience by minoring in Exercise Science with a special concentration in Coaching. I am a GaPSC certified teacher in Special Education, General and Adaptive Curriculum.  I am currently continuing my education to obtain another Masters Degree in Educational Leadership to better equip myself as an educator. I look forward to watching your child grow academically over this school year.
"Integrity is doing the right thing even when no one is watching."  - C.S. Lewis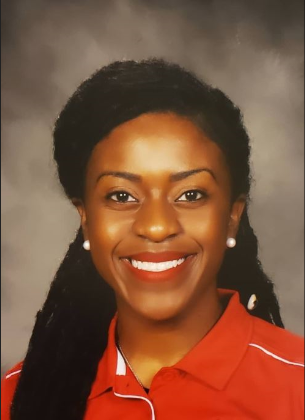 ---
Philosophy of Education
I believe leadership is the skilled ability of a person to cast a clear vision and mobilize people to harmoniously work together to achieve that expressed vision. Leadership that is most effective begins with someone who has earned the trust of followers by proving to be full of integrity, honesty, an excellent communicator, open to critique and criticism, and is proficient in both intrapersonal and interpersonal skills. There has been an age-old debate concerning whether leaders are born or made. It is the opinion of my offering that while some people may have a natural proclivity to become leaders, it is only through the repeated arduous work of organizing people of varied backgrounds and personalities to accomplish the same goal that the skills of leadership are developed and honed. My personal experience in education and athletics has developed the aforementioned philosophy of leadership.
---
News & Updates
Greetings Students & Parents,
Check our website every Monday for updates and continue to stay healthy by following the guidelines below.😊
Please remind your child to wash his/her hands regularly / sanitize.

When greeting people use a 'fist pump', 'bump elbows', wave.

Wear a face mask when around others.

When sneezing and/or coughing, practice using the "dab method" (inside elbow crease). 

Practice Social Distancing at all times.
Parent-Teacher Conferences:
Conferences are held weekly. If you would like to schedule an additional time to meet click

here

to e-mail and set up an appointment. 
---
Google Classroom Codes & Links
Mrs. Vickers 1st Semester Schedule:
| | | | |
| --- | --- | --- | --- |
| Period | Time | Course/Course Link | Course Code |
| 1st | 8:50 - 10:05 | Physical Science | byvtgju |
| 2nd | 10:15 - 11:30 | Planning | --- |
| 3rd | 12:10 - 1:25 | Physical Science | 4ajsttr |
| 4th | 1:35 - 2:50 | AMDM | bfkmrui |
Vitual Building Schedule: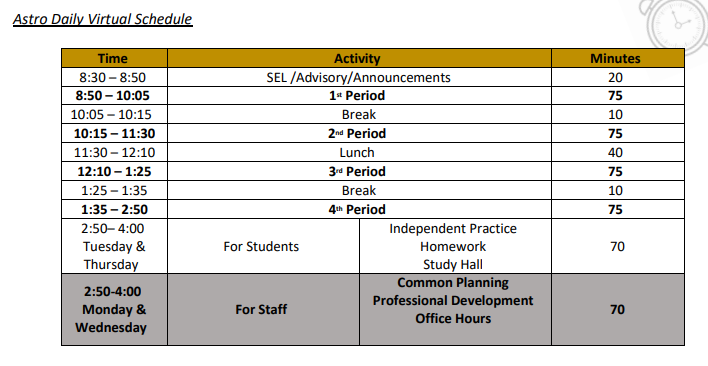 Grading Weights: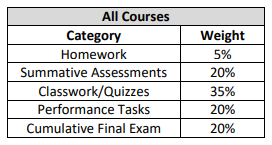 ---
Assignments
---
Stay Connected
Frederick Douglass High School
APS District COVID-19 Updates & Alerts
Contact Me
E-mail: Cierra.Vickers@apsk12.Org
Phone: (404) 594 - 3359
Mail: Frederick Douglass High School
          Attn: Mrs. Vickers
          225 Hamilton E. Holmes Drive NW
          Atlanta, GA 30318