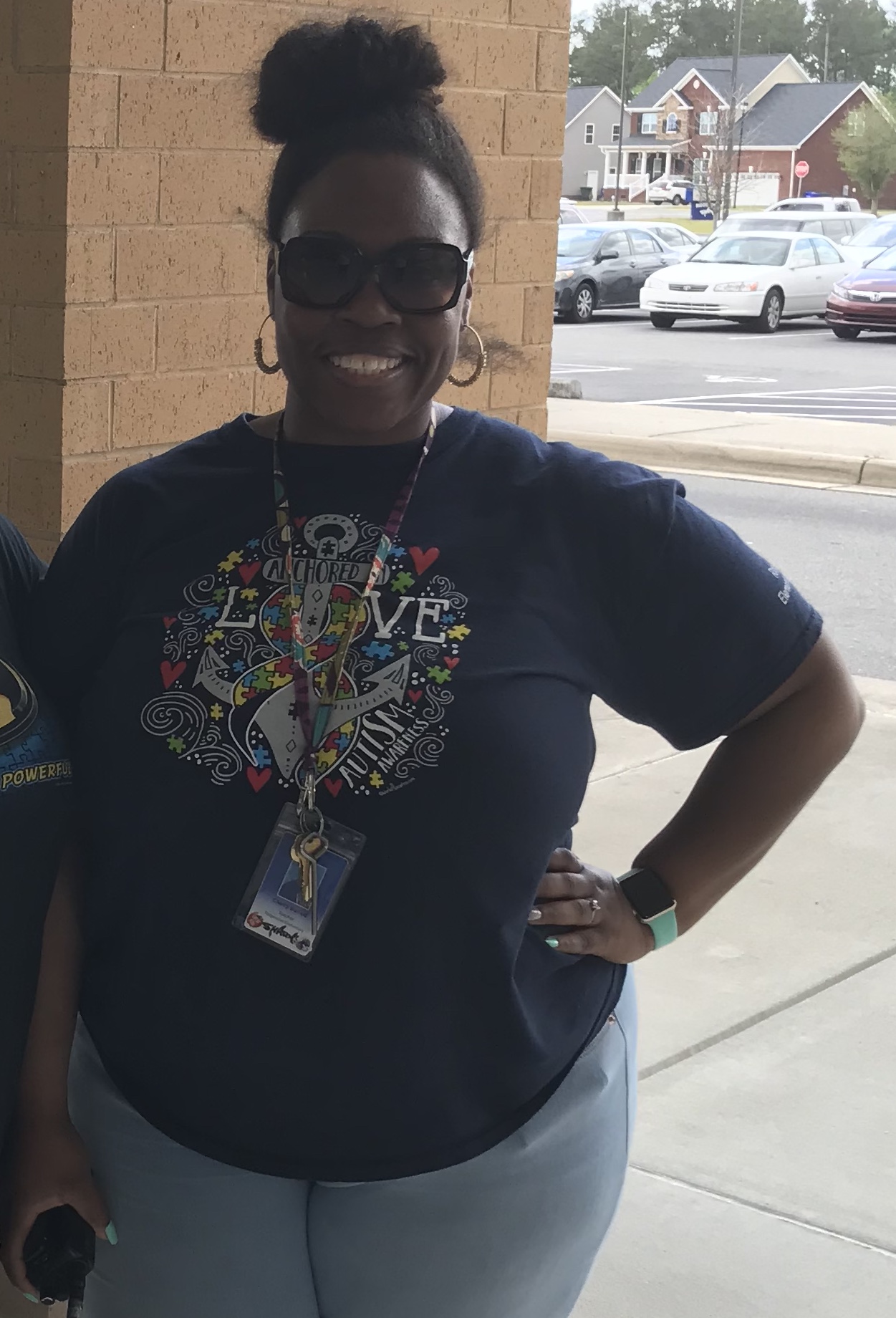 Hey Students and Parents!!
My name is Cherry Barrett, and I am super excited to be your special education teacher this year! I have been teaching special education for 4 years and have been in education for 6. I earned my bachelor's degree from East Carolina University (Go Pirates!) in Family and Community Services with a concentration in Family Studies.  I also earned my teaching licensure from ECU.  Currently I'm working on earning my Master's degree in Special Education with a concentration on intellectual disabilities from ECU as well.  
Here are some interesting facts about me: 
I have two dogs named Dolce and Armani

I have a cat named Kitty Witty

My favortie colors are purple and teal

I love Starbucks and Chick-fil-A

I'm getting married this November
I'm excited for this school year and all the interesting things we're going to learn together.  
My Personal and Professional Mission:
As a special education teacher supporting students with autism, I wish to influence, advocate, and support all students through both evidence-based and researched-based strategies and interventions.  I wish to empower each student in becoming active life-long learners by striving academically, behaviorally, and socially in a therapeutic classroom with a positive and safe environment. As a professional life-long learner, my goal is to challenge each student to develop good character as well as citizenship in order to reach their highest potential in becoming an active part of our community.