Chapter 23.1
Diverse Animals share Several Key Characteristic
Define Key Terms
*Blastula
*Gastrula
*Larva
*Metamorphasis
*Invertebrate
*Vertebrate
What is an Animal?
*More than a million living species are organized into about 35 groups (Phyla)
* Animals share 4 Key Characteristics
-Animals are Eukaryotic
-Animals Cells lack cell walls
-Animals are multicellular
-Animals are hetertrophs that ingest food
*The 4th characteristic refers to how animsl obtain nutrition
Comparition of Kingdoms in the Domain Eukarya
| | | | | |
| --- | --- | --- | --- | --- |
| | Protists | Fungi | Plants | Animals |
| Eukaryotic | All | All | All | All |
| Lack Cell Walls | Some | Few | None | All |
| Multicellular | Some | Most | All | All |
| Heterotrophic | Some | All | Few | All |
Life Cycles
*The Life cycles of mose animals are different, especially in the early stages of development.
*Adult male and femals animals produce haploid gametes by Meiosis.
*Sperm fuses with the egg= Zygote = Blastula = Gastrula
*From the Gastrula Stage, many animals develop directly into adults
*The Larva (an immature form of an animals) looks different from the adult form and usually eats different food.
*The Larva has to undergo a change (Metamorphasis) to become an adult
*Examples: Butterflies & Frogs
Examples of Metamorphosis in different life Cycles
Invertebrates and Vertebrates
*One way to group animals is based on whether they have a backbone or not.
*Invertebrates: are animsla without a backbone Examples: Sponges, Octopus and Jelly Fish
*Vertebrates: are animals with a backbone Examples: Humans, dogs, birds and snakes
Assessment
*Complete Concept Check 23.1
* Answer all questions in a complete sentence
*We will go over the answers together in class.
Chatper 23.2
Sponges are relatively simple animals with porous bodies
Define Key Terms
*Sponge
*Collar Cell
*Amoebocyte
*Sessile
The Body of a Sponge
*Sponges are the simplest animals
*Unlike other animals, sponges lack true tissues or Organs (See Figure 23-4)
*As water flows through the sponges body, the water is filtered for food particles (Mostly bacteria)
*Sponges live singly or in clustered formed by budding.
Sponge Reproduction & Life Cycles
*Budding is a form of asexual reproduction, in which a new sponge grows (buds) out from the parents.
*Sponges can also reproduce sexually and most sponges have both male and female gameste producing structures.
*Adult Sponges are Sessile (Anchored in one place)
Additional facts about Sponges
*Sponges have chemical defenses that protect them agains predators, diseases and parasites.
*Sponges have powerful natural anitbiotics that fight against bacterial infections.
*There are 9,000 known species of sponges which are diverse in shape, size and color.
(Bath Sponges where once alive)
The Diversity of Sponges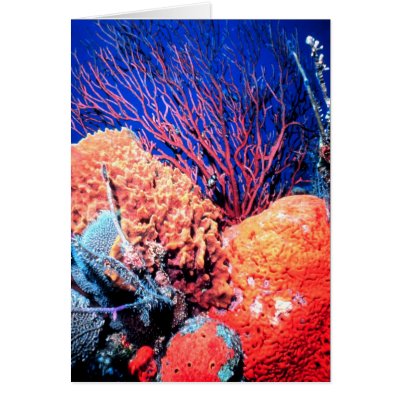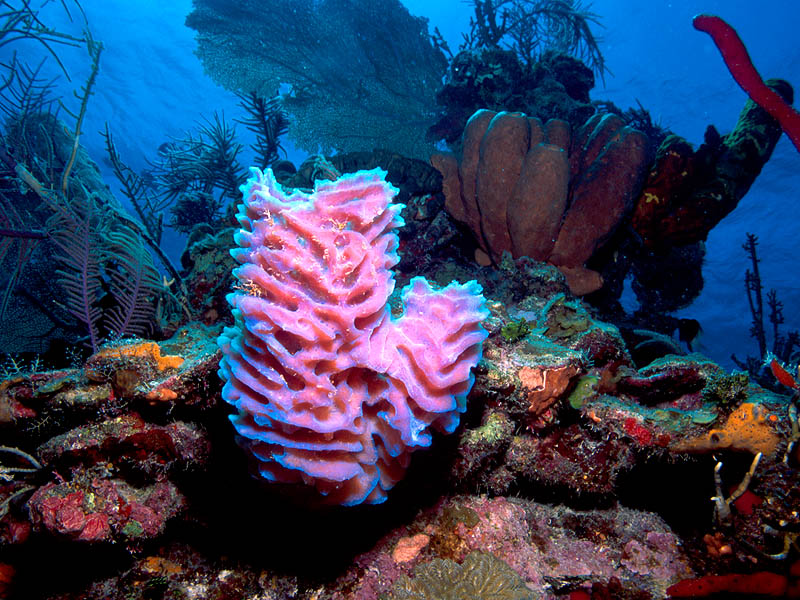 Assessment
*Complete Concept Check
*Answer all questions in a complete sentence
* We will go over the answers together in class.