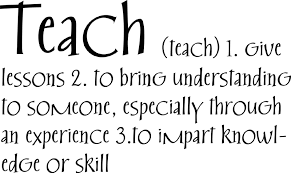 My Education & Experiences:
      I have my undergraduate degree in Applied Psychology from Penn State University. Upon graduating I began substitute teaching.  I felt I would spend some time subbing until I was able to find a counseling position.  After about five weeks subbing, I feel in love with teaching.  Have you ever heard the saying "Find a job you love and you'll never work a day!"  I soon found myself seeking certification, and spent the next 2 years teaching at Cedar Shoals High School,  Athens Georgia.  Teaching soon became my focus.  
      Soon after, my husband and I moved back to Pennsylvania and I became a Lead Teacher at Reading School District Headstart.  Unfortunately, soon after the district closed my center and I moved on to Second Street Learning Center.  I spent the next 7.5 years working at SSLC while pursuing various certifications and degrees, most importantly, my Special Education and Elementary Education Certification from Alvernia University in 2013. 
      I was fortunate to join the Reading School District in 2013 as an Emotional Support Teacher at 10th & Green Elementary!  During my second year, I decided to go back to school one more time and attained my Masters in Education in Advanced Special Education.  I have remained at 10th & Green for three years.  This will be the start of my fourth year at the school.  I was looking for a chance to expand my teaching repertoire and was granted this position.
My Teaching Philosophy
"The best way to predict your future is to create it."  - Abraham Lincoln
In the classroom, my goal is to provide each student with the skills, knowledge and experience to be successful leaders of tomorrow.  In the classroom I hold my learners to high expectations and teach that there is always a choice.  In the classroom we are a community of learners,  We support, guide and work as a team.