Welcome to the Roosevelt Middle School Music Department Webpage!
This is your resource for listening to our repertoire, finding useful forms (NYSSMA, practice logs, etc.) and
simply exploring the world of music as you sit back, relax, and LISTEN!
Resources
Practice logs
Rehearsal schedule
Concert dates
Lesson rotation
NYSSMA solo information
Private teacher resource list
Listening Library
Concert band music:

Freedom Finale arr. Michael Story 


Joyful Rock by Ludwig van Beethoven/arr. Scott Watson

Kensington March by John Edmondson

Peace Like a River arr. Robert W. Smith  


Those Wonderful Woodwinds by John Edmondson

Thriller by Michael Jackson/arr. Robert Longfield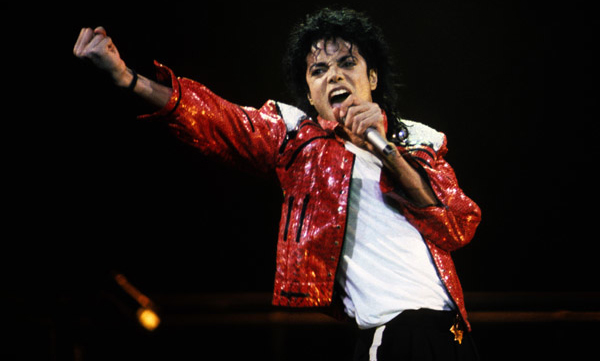 Canon of Peace arr. Paul Jennings

Marley Medley by Bob Marley/arr. Ms. Rome 

(One Love, Three Little Birds, Jammin') 
Jazz band music:
All of Me arr. Michael Sweeney (check out the Billie Holiday version)
Autumn Leaves arr. John Berry
It Don't Mean a Thing if it Ain't Got That Swing arr. Michael Sweeney
Satin Doll arr. Michael Sweeney

What a Wonderful World by Louis Armstrong/arr. Gerald Sebesky 

(check out the original version)

Jazz up your holiday season!
Percussion ensemble:
Did you know how many great percussion resources are available on the Internet? Check out these awesome tutorials and websites!
Drum rudiment videos: Review the fundamentals of drumming (single roll, five stroke roll, flam, flam accent, paradiddle, and more).
Here's another great rudiments resource by Vic Firth.
This accessory percussion guru on eHow.com explains how to play every instrument in detail! Remember, if you look like my wind-up monkey toy, you are playing the crash cymbals incorrectly!
Order sticks and pads here... getting percussion equipment delivered to your doorstep is THE BEST FEELING EVER!
NYSSMA Solo Selections (just to name a few!):
Flute: Summer Song by Billingsley (L1), Morning Mist by Billingsley (L1), The Peasant Dance by Garrett (L1), Notturno by Lewallen (L2), Allegro by Haydn (L2), Album Leaf by Walker (L2), Berceause by Faure (L3), Magic Flute by Mozart (L3), Sonata in F Major by Telemann (L4), Sicilienne by Faure (L4), Minuet by Bizet (L4), Sonata No. 6 by Handel (L5), Sonata No. 4 by J.S. Bach (L6)
Clarinet: Minuet in G by J.S. Bach (L1), Divertimento in Bb (L3), Rondo in D (L4), Roaming River (L4)
Bass Clarinet:
Alto Saxophone: Fantasy Piece No. 1 (L3)
Tenor Saxophone:
Trumpet: Trumpet Air by J.S. Bach (L3),
Trombone:
Baritone:
Percussion: Hot Spot (L3), Aquamarine (L3),
Piano: Helicopter Ride by Mark Nevin (L1),
Guitar:
Voice:
Music 8 selections:
Bicentennial of Mexican Independence from Spain, a homage performed on the Hammond x66 organ by Paco de la Rosa (Today in Music History 9/16/10)
"Three Little Birds" performed by Bob Marley and the Wailers (Motivational Music)
"How to Listen with your Whole Body" by Evelyn Glennie (Feeling Music)
"The Mess Around" by Ray Charles (The Art of Listening)
International Day of Peace put to background music of "We Are the World" (Today in Music History 9/21/10)
"Give Peace a Chance" by John Lennon (Pacifism & Music)
"Imagine" by John Lennon with lyric slideshow (Pacifism & Music)
"The Universal Flag Song" by Sharon Benson and Michael Zephro (Pacifism & Music)
"We Are the World" Official Video for Haiti (Pacifism & Music)
"Filet of Fish" McDonald's Commercial (Music in Advertising)
"1-800-MATTRESS" Phone Number Jingle (Music in Advertising)
Jaws, Halloween (Music in Horror Movies)
The Notebook, Titanic (Music in Romantic Scenes)
Indiana Jones, Star Wars, Superman (Music in Action Movies)
Useful Links
Practice Sight Reading: Create your own rhythm studies by choosing meters and difficulty levels, and then print it out and practice at different tempo markings to become a Rough Rider Rhythm Rockstar!
Nassau County Music Stores: Where to buy sheet music, reeds, guitar picks, and other essential instrumental needs!
Musician's Friend: You can order those supplies online, too! Percussionists should check out Steve Weiss Music for additional equipment and sheet music.
Fingering Charts: Click on your instrument and print out a fingering chart.
Free Sheet Music: This website has free, printable sheet music for every instrument!
WQXR: The classical music station of NYC (105.9 FM). You can listen to the live radio shows through streaming audio!
Online Guitar Tuner: No tuner or piano available? Turn up your speakers!
Roosevelt UFSD Website: Check out what else is going on in our school district! GO ROUGH RIDERS!
INDEPENDENT MUSICIANSHIP: The ability to read music, play music, create music, and participate in music ON YOUR OWN!
Questions? Comments? EXCITEMENT?
Come see Ms. Rome in room 1403!