Glaciers
The largest reservoir of fresh water on Earth is:
                Glaciers!
What is a glacier?
What types are there?
What are the features of glaciers?
How do they alter the landscape?
Glaciers form anywhere that there is snow and temperatures that rarely get above freezing.  
Here on Earth the two places that fit those criteria are high altitudes and high latitudes (mountain tops and near the poles).
Glaciers in the high altitude are called alpine glaciers.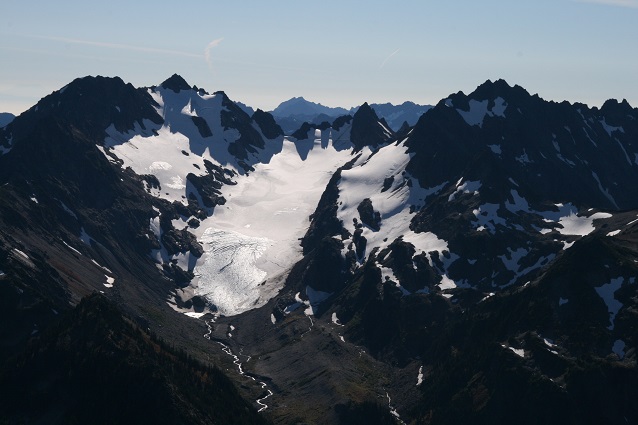 Some of those features were:
Cirques are circular birthing places of glaciers.
Crevasses are where glaciers go over a drop (sort of an glacier waterfall).  They are deep breaks in the ice and very dangerous.
Moraines are piles of debris pushed by the glaciers.
There are terminal moraines at the end of the glaciers reach.
There are lateral moraines at the edge of the glacier (from the mountains)
There are medial moraines where two glaciers come together and their lateral moraines combine.
Features on the glacier itself include:
Crevasses
Cirques
Medial and terminal moraine
Alpine glaciers are meters thick, found in high elevations, and travel downhill.
They can be found anywhere in the world if you go high enough.
So you can find alpine glaciers at the equator if you have a tall enough mountain.  At the poles, you needn't have any elevation.
Effects of an alpine glacier include:
Horns are pointy mountain tips where three or more circques come together.
Aretes are ridges that glaciers carved out on either side (U-shaped on both sides)
Tarns are lakes in the hollow left by a cirque.
Cols are low spots in aretes.
U-shaped valleys are made by the moving glacier and creates fjords.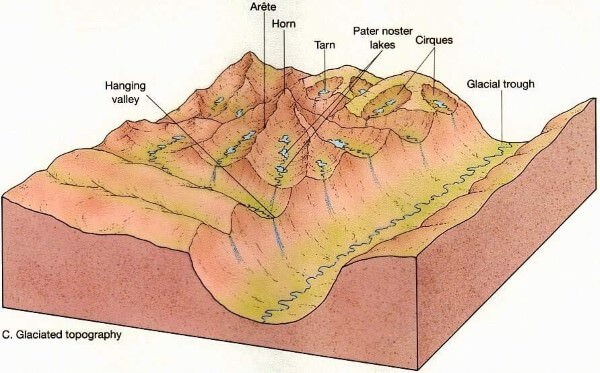 Arete:
Horn:
Tarn:
U-shaped valley:
Fjords:
Continental glaciers:
These are kilometers thick, found at high latitudes, and travel towards the equator.
Continental glaciers flatten everything.  They leave behind interesting features:
Some of those features are:
Esker
U-shaped valley (see above)
Drumlin
Kettle pond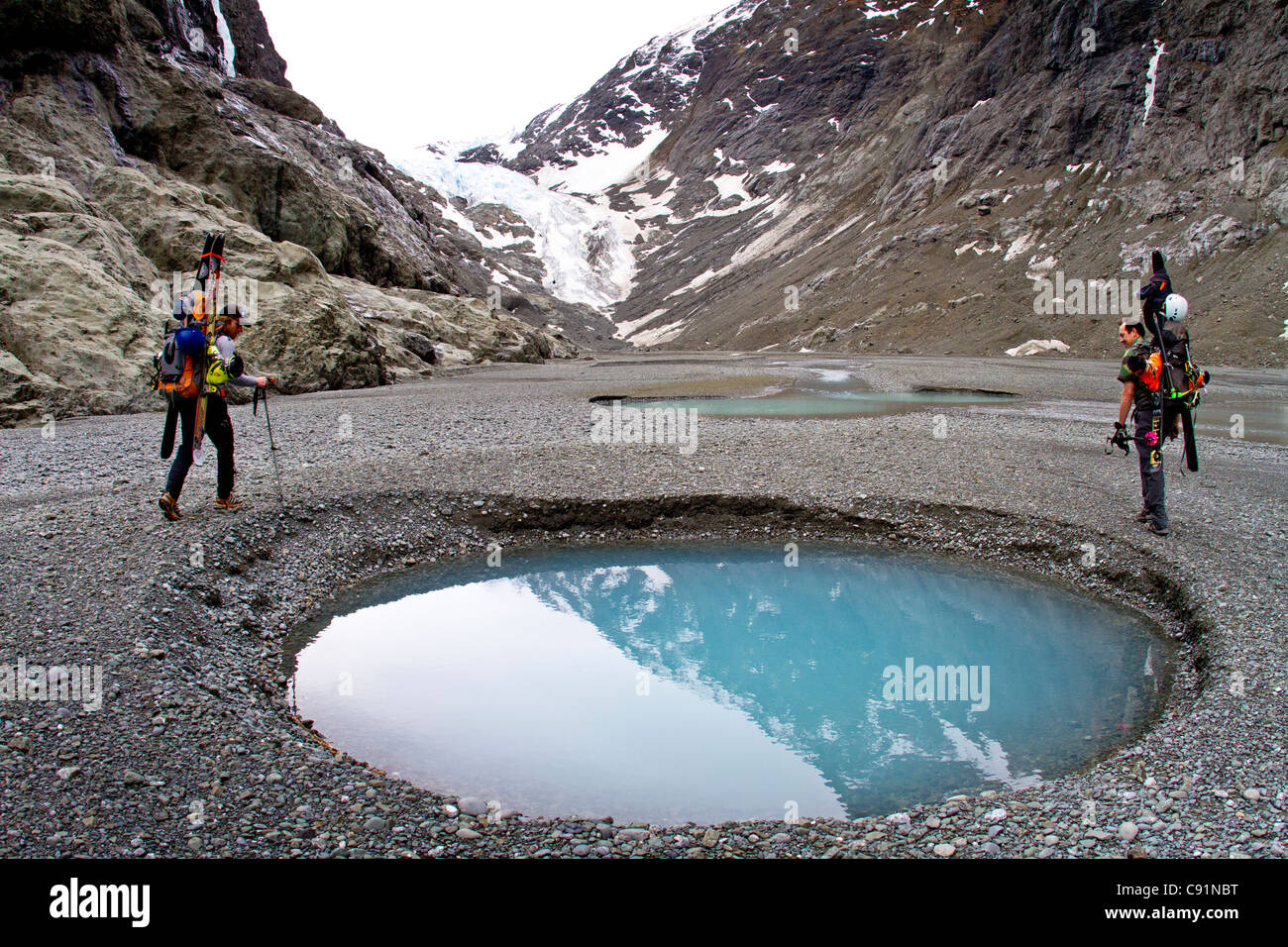 Kame
Filled in E-W rivers
Deeply dug N-S rivers
Rebound
Striations in bedrock
erratics
Moraines: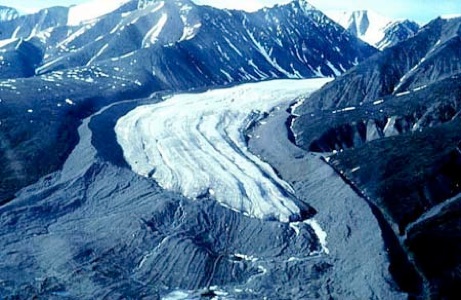 The continental glacier that once covered us: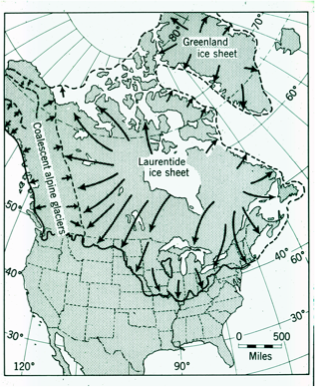 The temperature:
What caused it?: