Surface Water:
Ponds, Lakes, Rivers, Streams, etc.
The difference between a pond and a lake is that lakes are larger, but not standardized.  That said, if light does not reach the bottom, then it is a lake.  Ponds have rooted plants and vary more in temperature.
How are rivers "born?"
A river is "born" when the water table reaches the surface.  This could be the result of a spring as we learned about in the last unit or from erosion of a gully into the water table.
Spring:
Gully: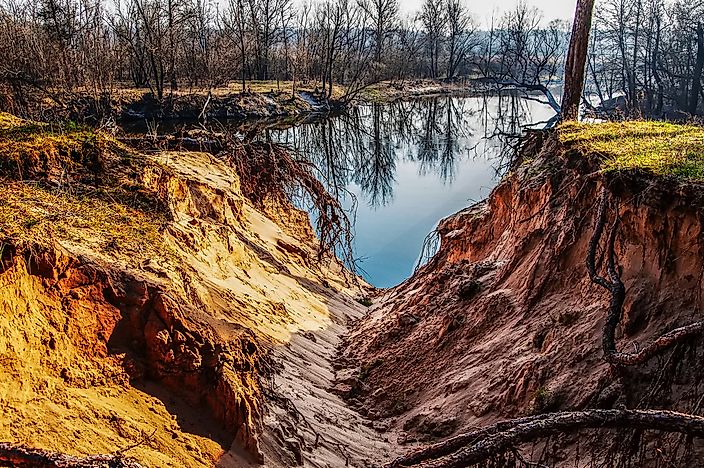 Water carries sediment.  This sediment has some interesting effects.  First, let's see how it is carried:
The major factor controlling how much sediment is in the river is the river's speed.  Other factors?
As a river "ages", it changes:
Or, in words:
The features of a river: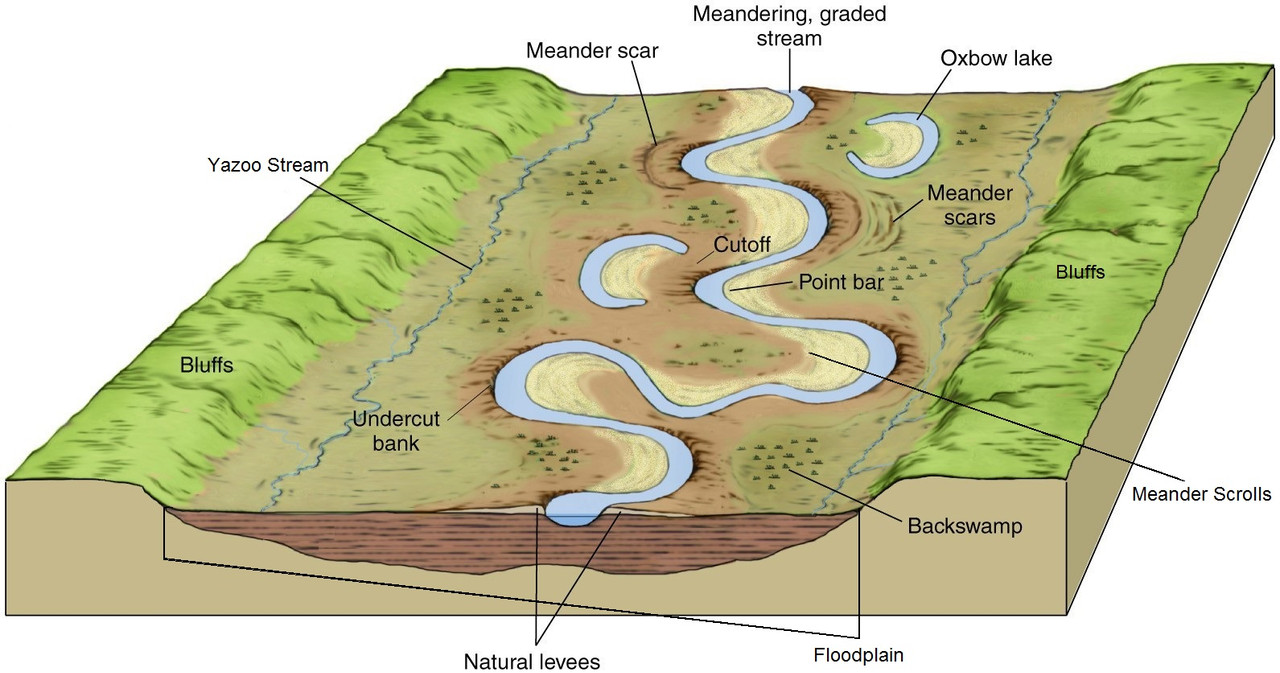 Features to know:
Floodplain, Levee, Channel, Delta, Meander, Oxbow, Watershed, Divide