Welcome!
My website has changed and I will no longer be updating this one- my new website is 
https://sites.google.com/go.lisd.net/mrs-sanders-website/home
This is my 23rd year of teaching. I have taught in Lewisville since 2003 at Rockbrook Elementary School. Before that, I taught in San Angelo ISD and Somerville ISD. I am a graduate of Texas A&M University and I have a Masters in Reading from Angelo State University. I have been married to my college sweetheart for 31 years. We have two amazing children and an adorable granddaughter. 
Teaching children with dyslexia is my dream job! There is nothing better than being able to give students the tools they need to help them to become better readers and spellers. I love being able to develop the relationships and give students the support that comes from working with them in small group settings over the course of several years. Children with dyslexia have so many strengths and amazing capabilities. It is a privilege to be able to encourage them to pursue those talents and to be confident in school.
You can contact me at sanderssl@lisd.net.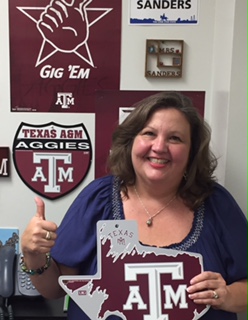 ---
LANGUAGE SCIENCE CURRICULUM

 
The program LISD uses for children who have been diagnosed with Dyslexia is the Multisensory Teaching Approach or MTA. MTA is based on the Orton-Gillingham model. The MTA program is a sequential and cumulative curriculum that places primary emphasis on the 85% of the English Language that is phonetically reliable for reading and spelling. There are four major areas of study: alphabet and dictionary skills, reading, spelling, and cursive handwriting. 
Click on this link to see a sample  MTA lesson.   Sample MTA Kit 1 Lesson
LISD also implements the Scottish Rite Hospital's Dyslexia Research Curriculum Classroom Component for Instant Word Practice. This program enables student's with Dyslexia to achieve and maintain better sight word recognition, reading fluency and reading comprehension. 
In the upper grades, LISD utilizes the Neuhaus Education Center's Practice for Developing Accuracy and Fluency program. This program uses multiple activities to practice and improve fluency and word recognition.
Here is a video made by adults with dyslexia that shows what the gift of dyslexia has done for them-
click here- Because I'm Dyslexic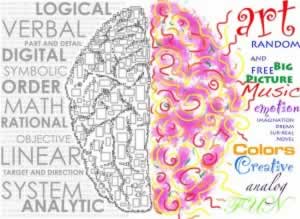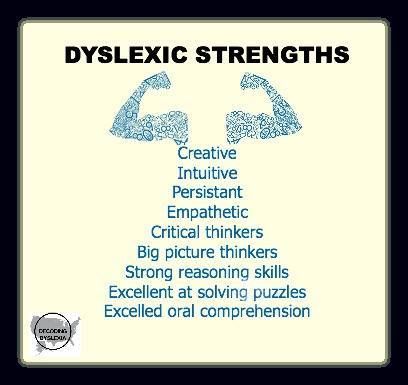 Links
INFORMATIONAL DYSLEXIA WEBSITES FOR PARENTS

 
1. LISD Dyslexia information for parents- http://i2.lisd.net/apps/pages/index.jsp?uREC_ID=230334&type=d&pREC_ID=548690
2. Growing up with Dyslexia- http://www.readinghorizons.com/blog/growing-up-with-dyslexia-additional-insight-for-teachers-parents-and-students
3. Dyslexic Advantage- http://community.dyslexicadvantage.org
4. Early Signs of Dyslexia- http://imaginationsoup.net/2013/09/early-signs-of-dyslexia/
5. Dyslexia Think Tank- http://dyslexiathinktank.org/what_is/what_is.html
6. Region 10 Dyslexia information- http://www.region10.org/dyslexia/index/
7. Dallas Dyslexia Parent Information Group  Dallas International Dyslexia Association
READING WEBSITES

 
Bookshare and Learning Ally -Bookshare   Learning Ally These two websites give your student access to thousands of titles of books that will be read aloud to them.  They can follow along with the words on the page as they listen.   This has been shown to improve their reading ability as well as comprehension and vocabulary.  They will be able to read books that are on their interest level, which may be above their current reading level.  Their user name is their last initial, first initial, and student id number.   Their password is abcd1234.  
IStation- Students may log into iStation to practice Reading and Vocabulary. They can get their log in information from their homeroom teacher. 

You can access iStation at home- go to http://istation.com/ Click on the services and support tab. Scroll down to click on the button for their type of computer download,either Windows or Mac. Let Istation download to their computers and then the kids can work on it at home.

Online books are available on Tumblebooks. http://asp.tumblebooks.com/home.aspx

Another great place to practice skills is a site called Mr. Anker's Tests. http://www.henryanker.com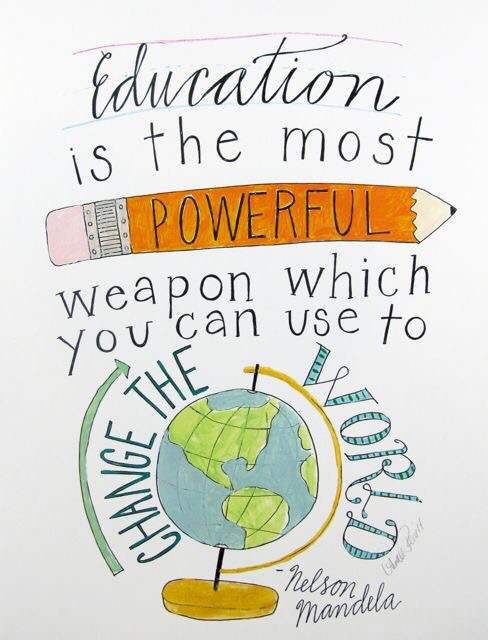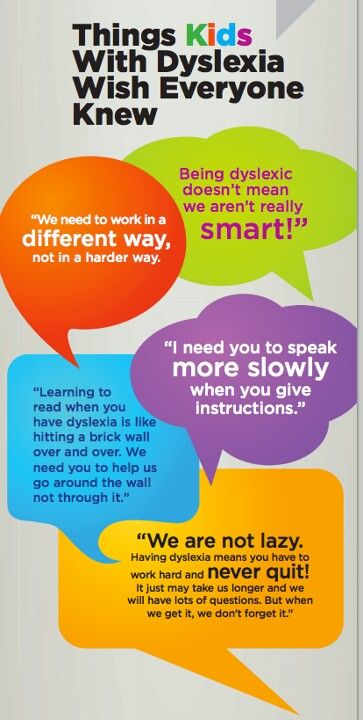 ---