Flags at the Seaside
Black and white chequed flag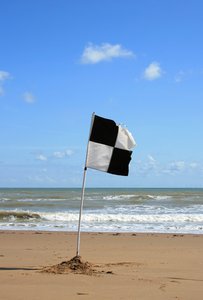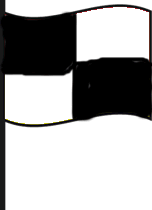 One way to keep us safe at the seaside is the understand what the different flags mean.
This black and white chequed flag tells you it is safe for watercrafts to be used. Watercrafts are things you can travel and play on in the sea like surfboards, paddleboards and kayaks.
You cannot swim or boadyboard in this area.