Jump Rope for Heart has changed its name to the KID'S Heart CHALLENGE.
Stay tuned for more information on the kids heart challenge coming April 2, 2021!
Which was your favorite move from today's challenge? Share a picture or video of your family's favorite heart-pumping move with #kidsheartchallenge and #movemore!      @StillElem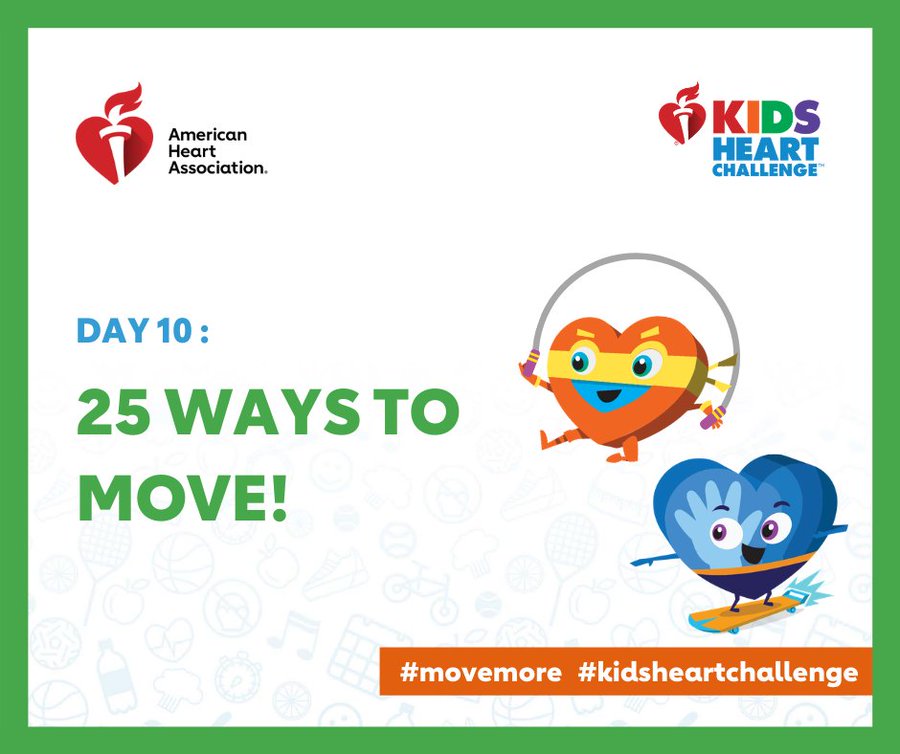 Did you complete today's challenge? Comment below with what you are most grateful for. @StillElem  #kidsHeartChallenge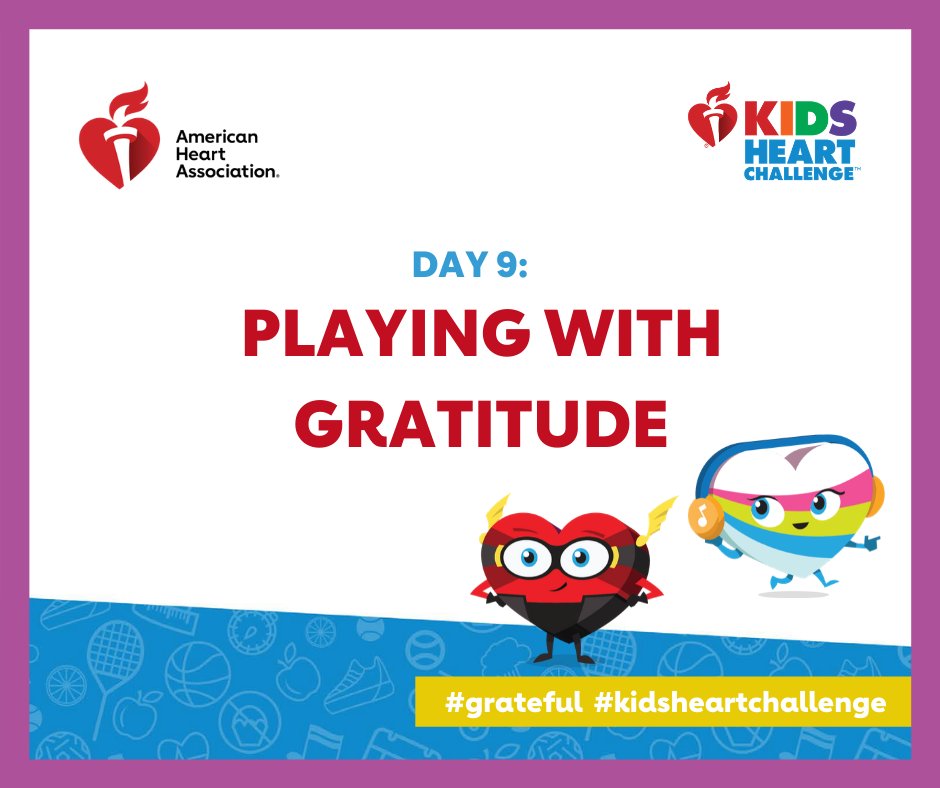 Share your favorite game with us. Today's challenge is to play indoor games with your family. @StillElem #MoveMore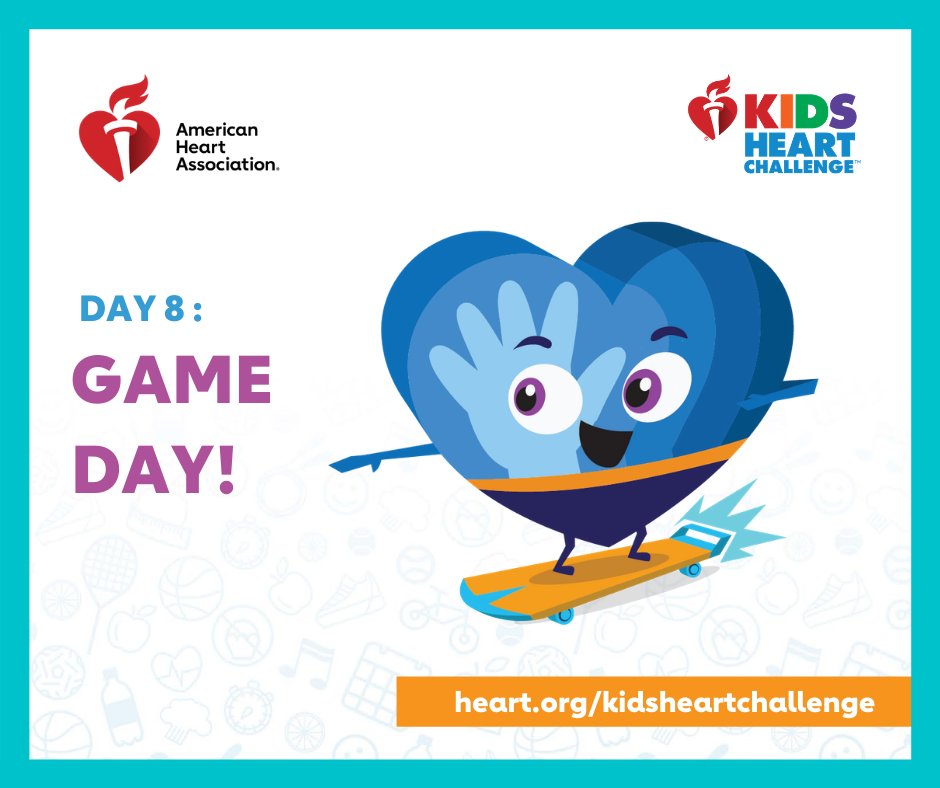 Cook a heart healthy meal tonight with your family. Share a photo of your meal!  @StillElem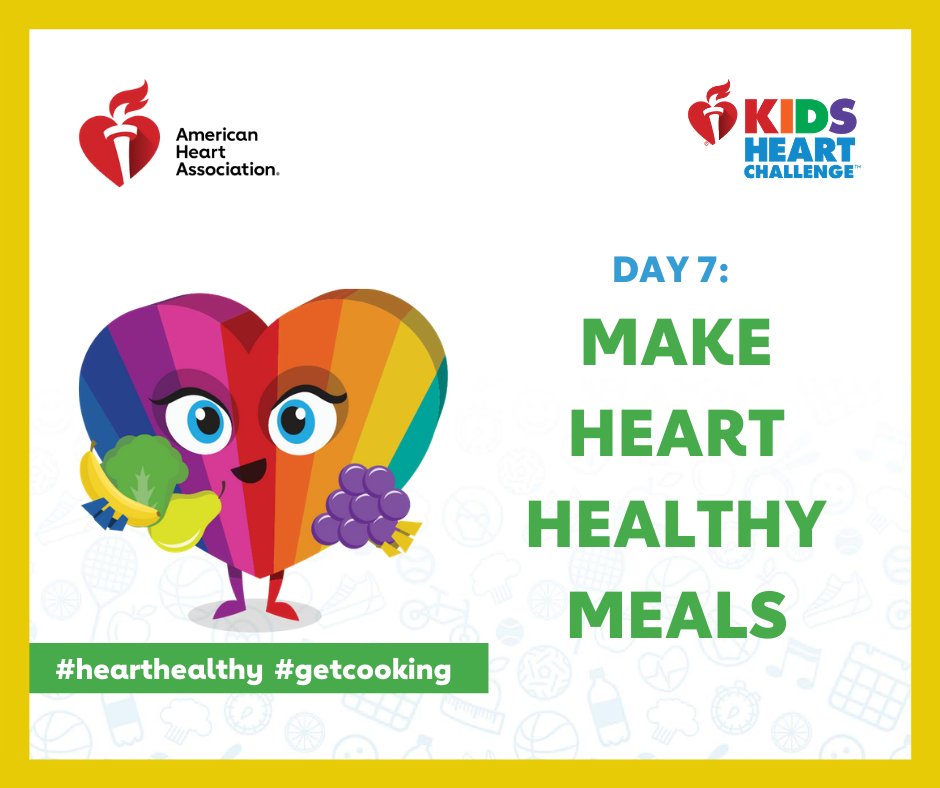 Today's challenge is all about learning the warning signs of a stroke so you can think FAST!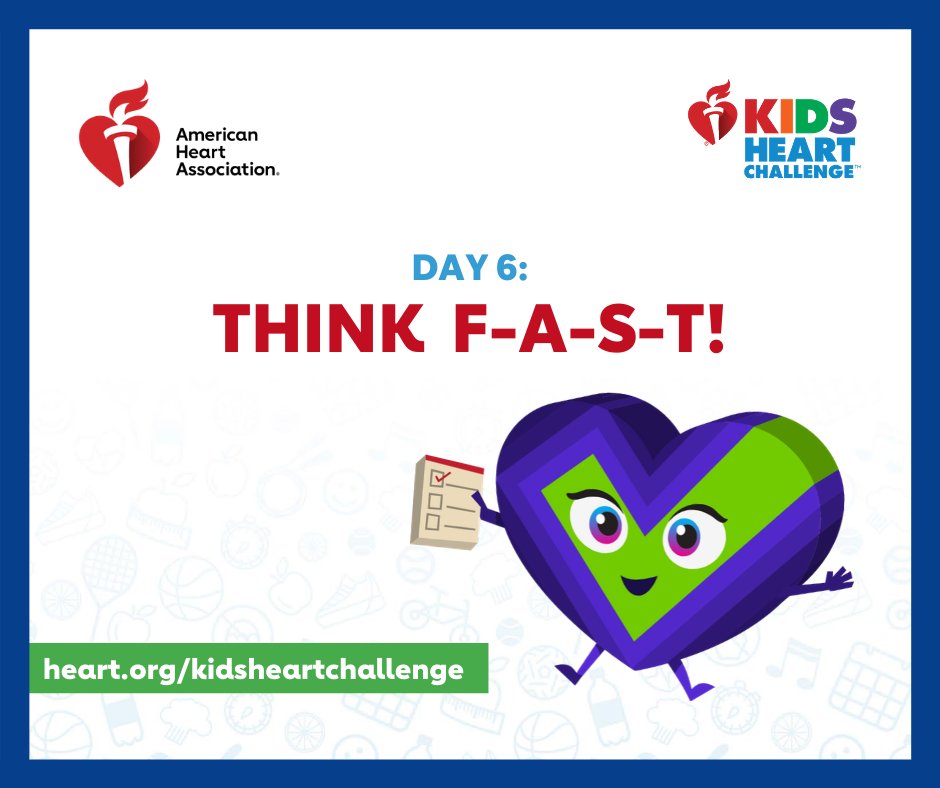 Today's challenge is all about connecting the dots between being active and healthy behavior. Think about ways to inspire your loved ones to include healthy activities in their daily routine.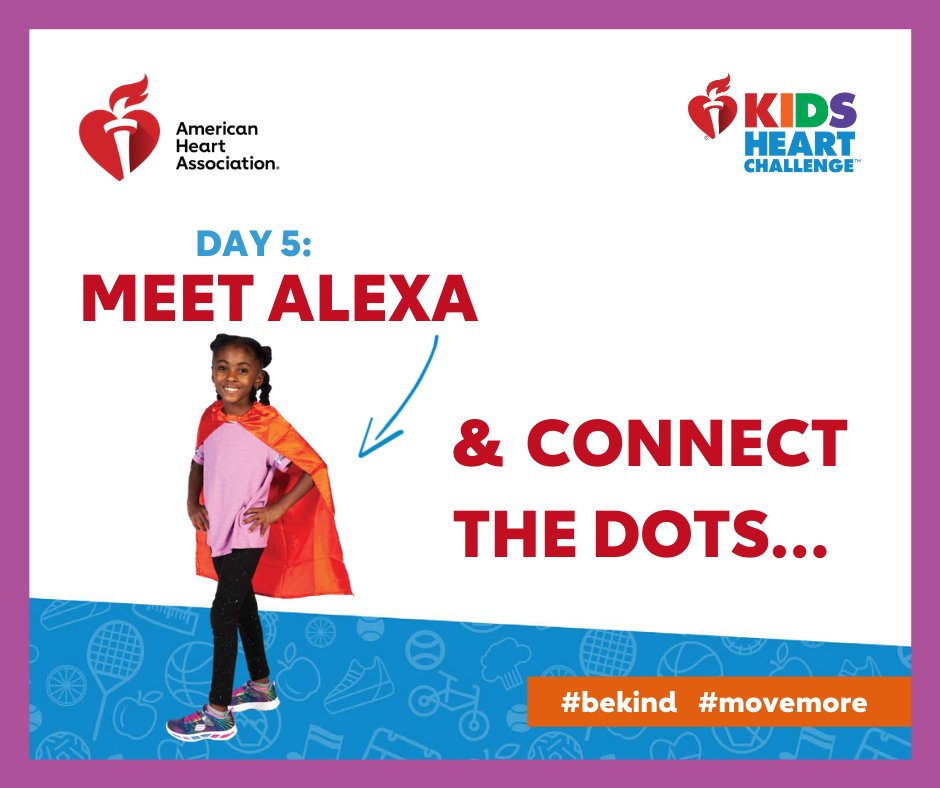 Today's challenge is to post a video of your family learning new jump rope skills.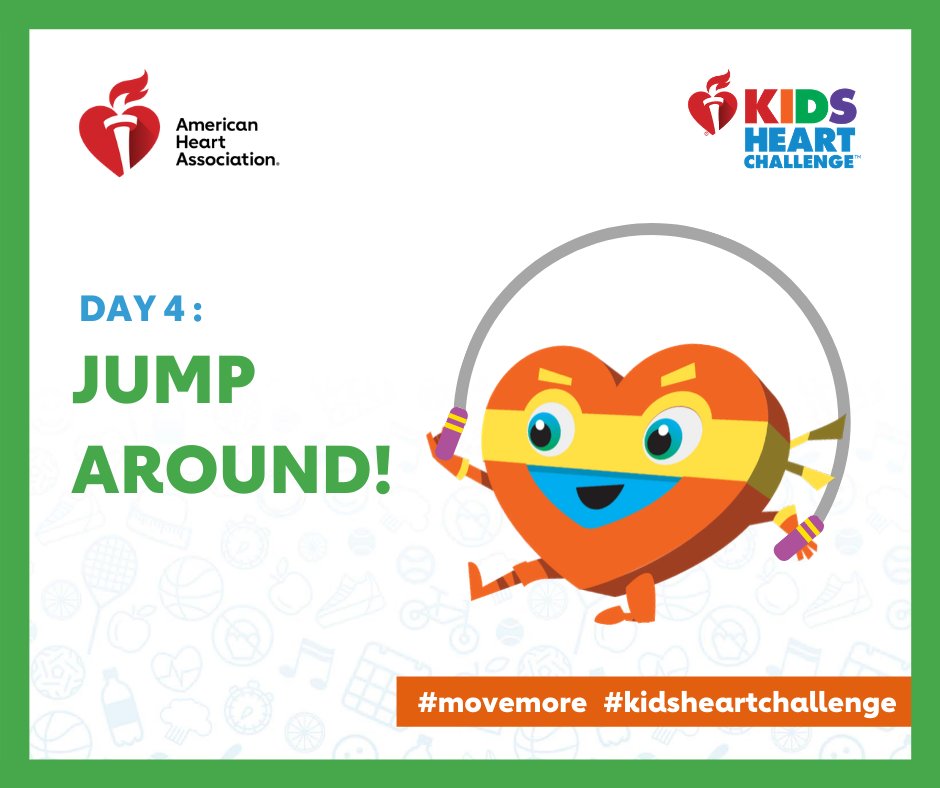 Today's challenge is to learn hands-only CPR with your family at home! Check your headquarters to complete the hands-only CPR challenge. #finnschallenge #kidsheartchallenge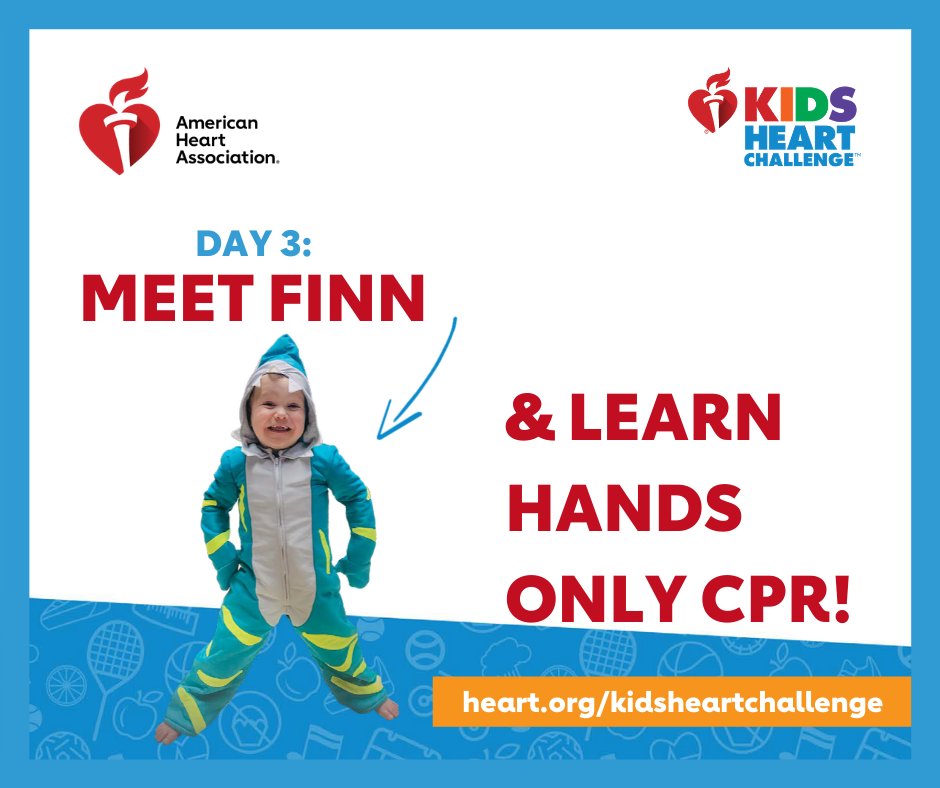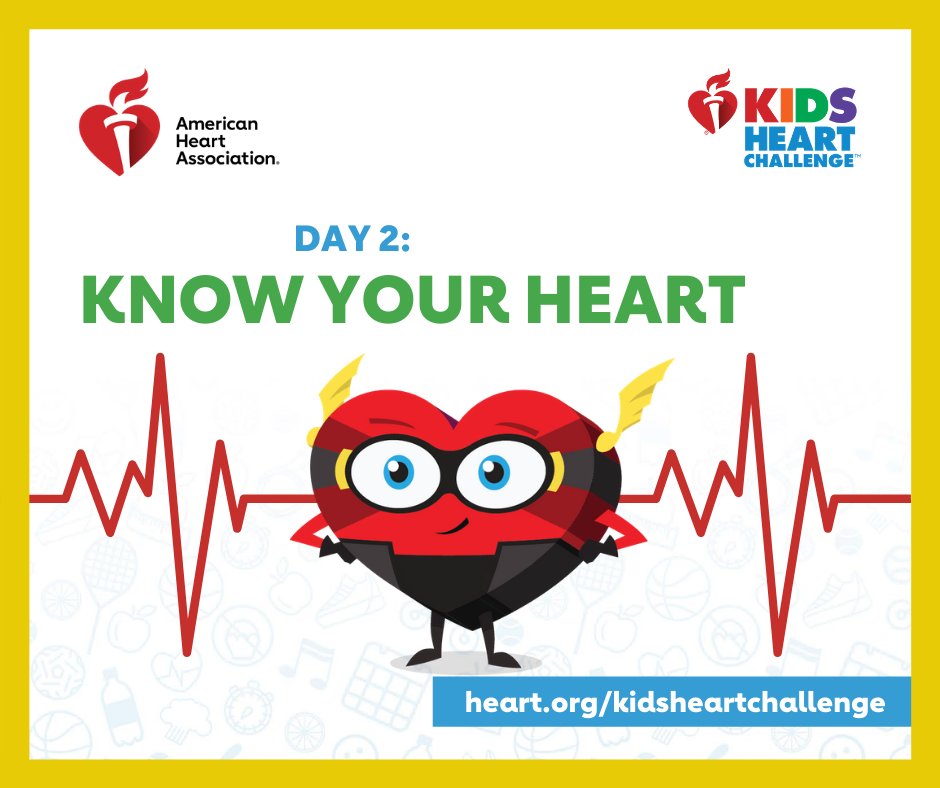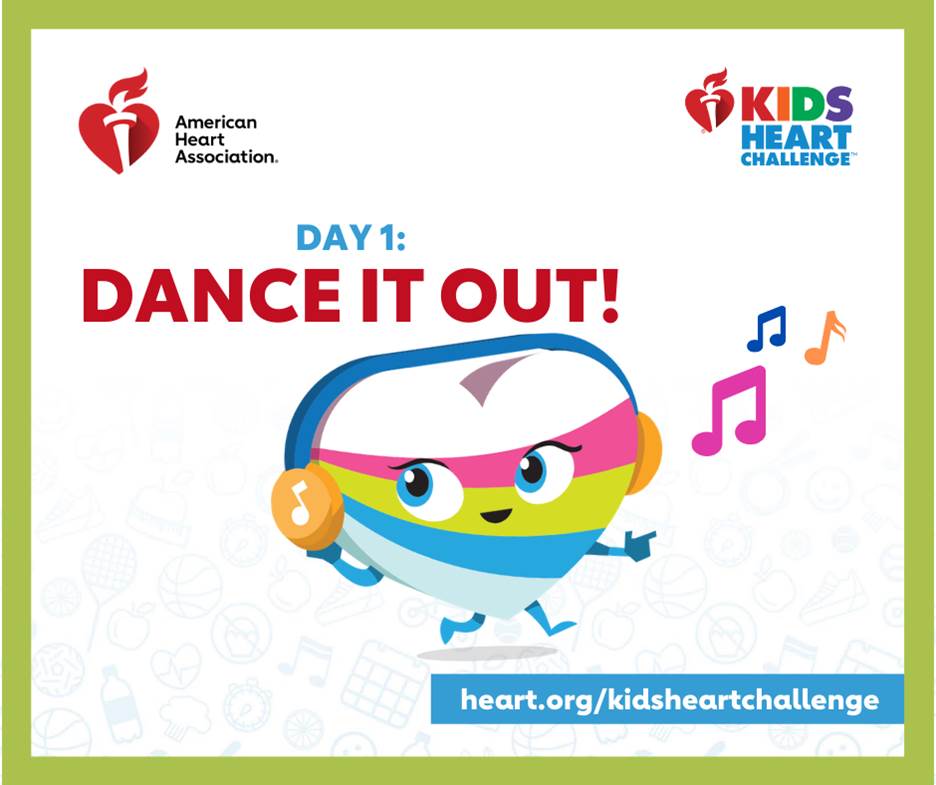 For today's challenge, we want you to show us your dance moves.  Let's get the dance party started. 
@StillElem #kidsheartchallenge #movemore
The Kid's Heart Challenge will be from April 13th to April 25th.
Jump Rope Skills
Many students do not become proficient jumpers until 2nd grade.  Don't worry! This is good exposure that increases body awareness and coordination.  Some students may not have a jump rope at home.  This is a great opportunity to be creative! Use a rope, cracks in the sidewalk, or even sidewalk chalk to create lines and focus their jumping skills.  Here are some tips and tricks to help facilitate these skills.
Step 1: Have your child stand on top of the jump rope and hold the handles up toward their under arms.  If the handles are between their chest and shoulders, then the rope is a good length.  If the rope is above their shoulders, the rope is too long and may need to be wrapped around their hands to shorten the length.
Step 2: Turn the rope and let it land on your shoes. Step over the rope and repeat.  Most students jump and turn the rope at the same.  But to become an efficient jump roper, students need to turn the rope THEN jump.
Step 3: Challenge yourself to single jumps, jogger style jumps, toe taps, even backwards jumps.
Jump Rope Challenge Card
| | | | |
| --- | --- | --- | --- |
| 100 Continuous Jumps | 30 Single jumps (both feet together) | 50 Rocking Horse Jumps | Create your own Challenge |
| 50 Backward Jumps | 30 Side to Side jumps (skier jumps) | 75 Jogger Jumps (run in place) |   |
| 30 Jumps On 1 Foot | 1 Criss Cross Jump | 1 Double Turn Jump |   |
Jump Rope Rhyme Card: Rhyme Card
Survival Mode Stations: Stations Card