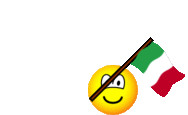 Welcome to Italian I!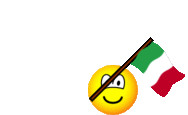 Mi chiamo Signorina Holden.  I will be your Italian I teacher and I am very excited to have you all as my students! Together we will explore the basic grammar and vocabulary of Italian.  This course is designed to give you the foundation during your seventh grade year that you will need to take the New York State Proficiency Exam following eighth grade.  After this course you will be able to tell time, read a menu at a restaurant, describe how you and others look, and use the present and past tense of Italian. You will be surprised at how quickly you pick up the new language!!
Please use my page as a tool to help you in your exploration of the Italian language and culture!  There is much useful information throughout these pages - including my contact information, links to helpful websites, more information about your textbook and the Proficiency Exam, and fun review games and activities!  The topics we are covering and the homework and projects that are due in the upcoming days will also be under the Class Agenda link as well.