Classroom Layout
Bean Bags and Bungee Chair                                      Wanless Winners Reading Corner
 Wanless Winner's Social Contract
 Solar Eclipse Fun!!!!!
 Boys Loving The Eclipse!! 
Halina and Kortney pretend to be lawyers in a mock trial at The Hall of Justice.
The kids got to look out over the rotunda at the Capitol!
Thanks Senator Hildenbrand for getting us on the Senate Floor.
The kids loved looking up at the top of the Capitol dome! 
The kids loved simulating the movemtn of the Earth and Moon around the Sun.  The "Cosmic Dance" is always a big hit!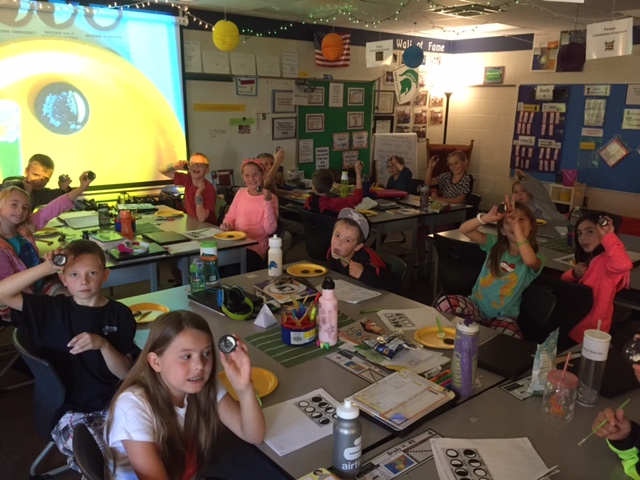 The kids had a great time recreating the moon phases with Oreo Cookies! 
The kids have been learning about mass production.   They pretended to work at a Hershey chocolate factory producing Hershey Kisses using an asembly line. 
In lieu of a Christmas Party, the 4th graders made snack bags for Kid's Food Basket.  It was a great service learning project.
Our Pod has come to life!  The kids brought in their animal projects and they look awesome! 
We had a fun "Think Energy" assembly where the kids learned about ways to conserve energy.  
Author Aaron Zenz visited our school during Camp Read-A-Lot week.  The kids loved reading his books and learning about how books and illustrations get published.