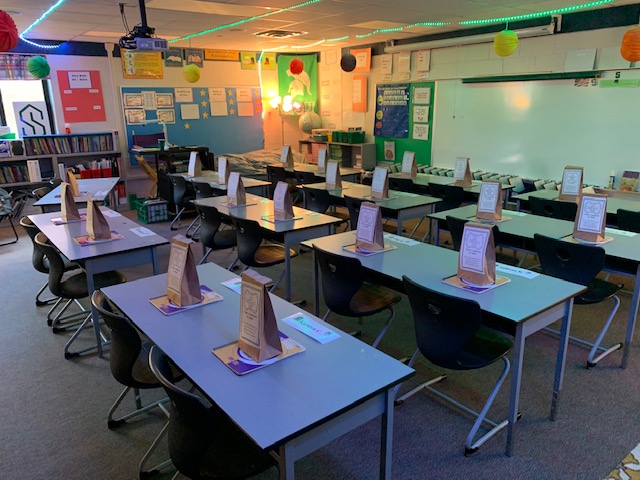 Our classroom is socially distanced as best as I can.  Instead of grouping tables we will be in rows facing the same direction.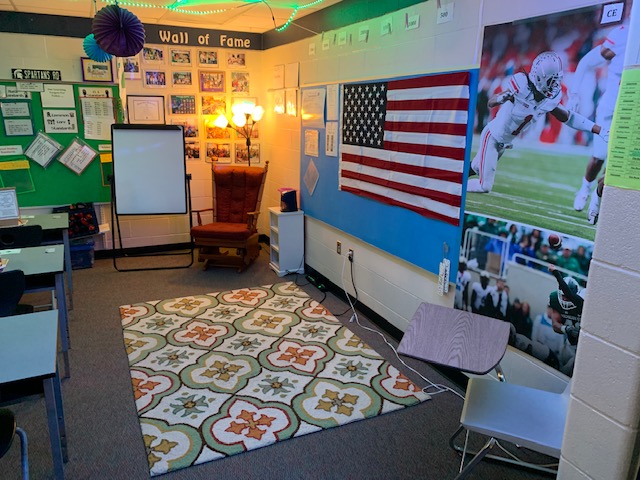 This is our gathering place for read aloud and other class activities.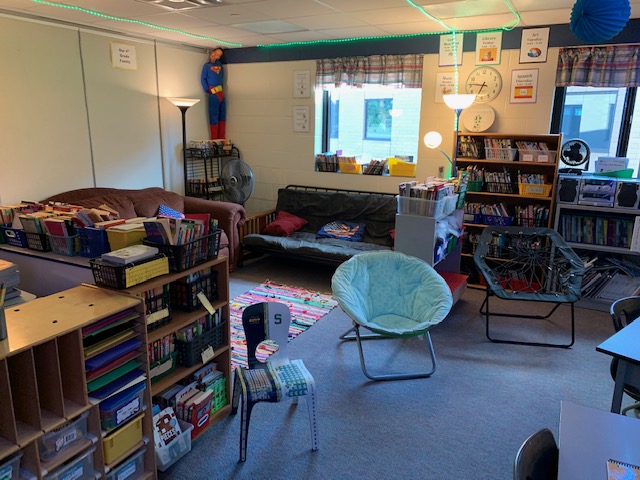 This is our reading corner.  All the kids get a chance to read in the reading corner each week.