Dear Grade 4 & 5 Music Students,
Since we cannot meet face to face, I have created this lesson for the first week of the second semester 2019-2020.
I would like you to get acquainted with the Percussion Instruments of the orchestra.  In the Picture below, that says "Percussion " , you can click on it, and it will take you directly to the musical instrument section of the Dallas Symphony Orchestra. Click on each percussion instrument name to view the instrument, read about it and listen to it by clicking on the black box with 2 white eighth notes.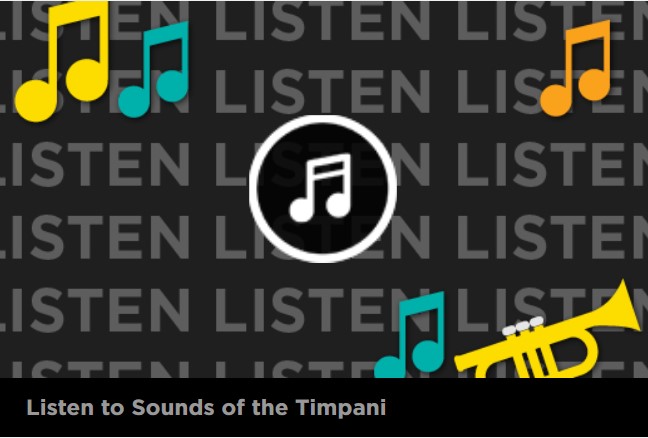 I want you to read the information given on each of the instruments, this will allow you to understand the clues in the cross word puzzle that you will find in the orange box named Percussion Crossword Puzzle, When you finish the puzzle, sen it to me through Jupiter Ed.  
Have Fun!