December 2-6:
TUESDAY, 12/3: No students came.
November 25-29:
TUESDAY, 11/26: Issued Pathways 4 Reading & Writing books. Completed vocabulary pre-reading sections A, B and C on pages 4-5. Watched movie trailers for films about the end of the world, as they pertain to our new unit on climate change and the human impact.
THURSDAY, 11/27: Watched clips from the 2018 Macy's Thanksgiving Day Parade and discussed relevant vocabulary to that for Catalyst (float, parade, marching band, Rockettes).
Students also worked on their projects for Mr. Turcotte:
Dec. 2: Problem/Solution Oral Presentation Due
Dec. 6: Essay rewrite of The Outsiders due
FRIDAY: Reviewed how to annotate and listened to/read pages 6-12, "The Human Age" (article).
Students were to annotate ONCE per paragraph (at least one mark per paragraph):
* = important
? = unknown word/don't understand
! = interesting or surprising
____________ = names (of people or places)
Circle = #'s (ex. 1998, 20%)
HOMEWORK = A & B on page 13.
Sample annotations: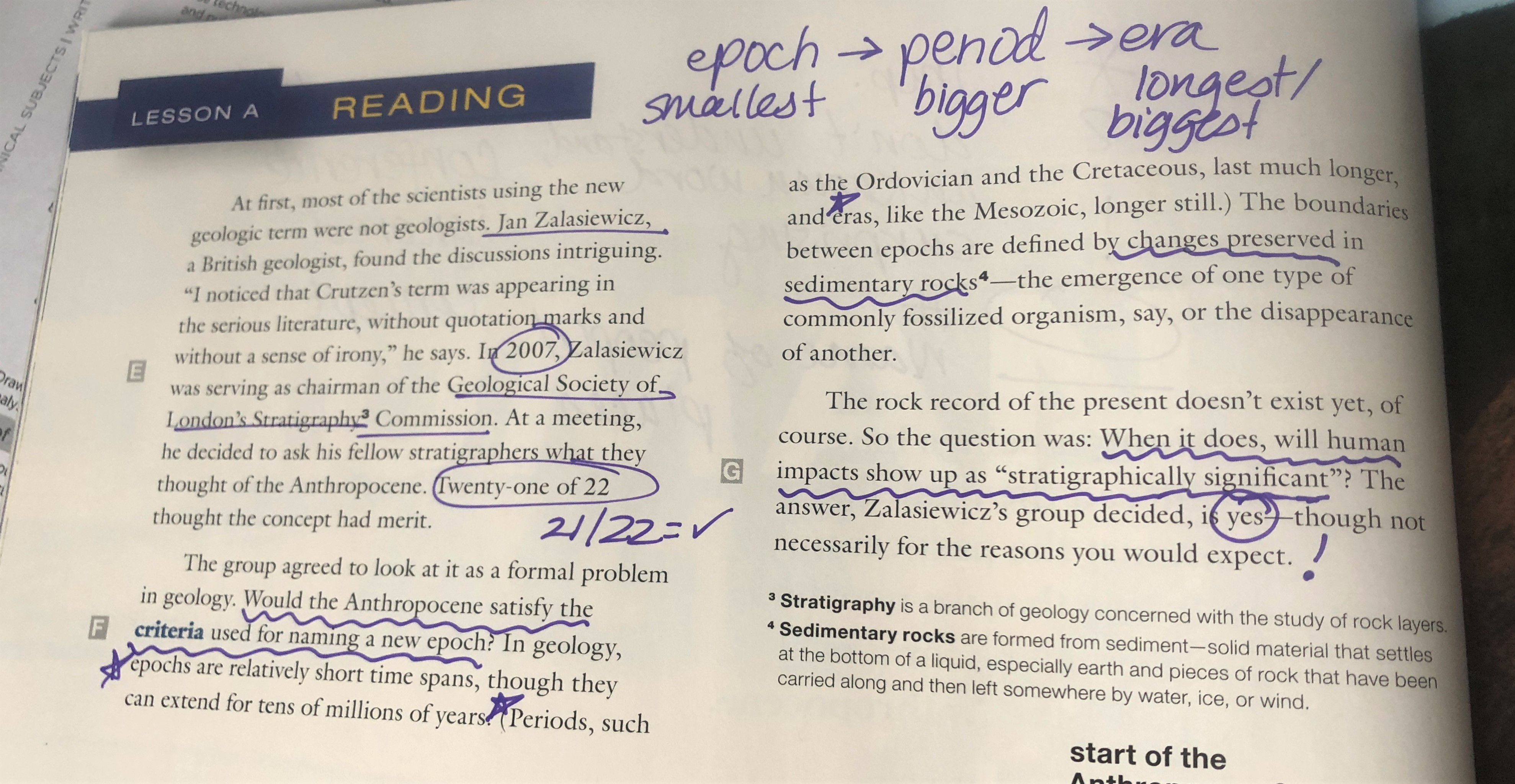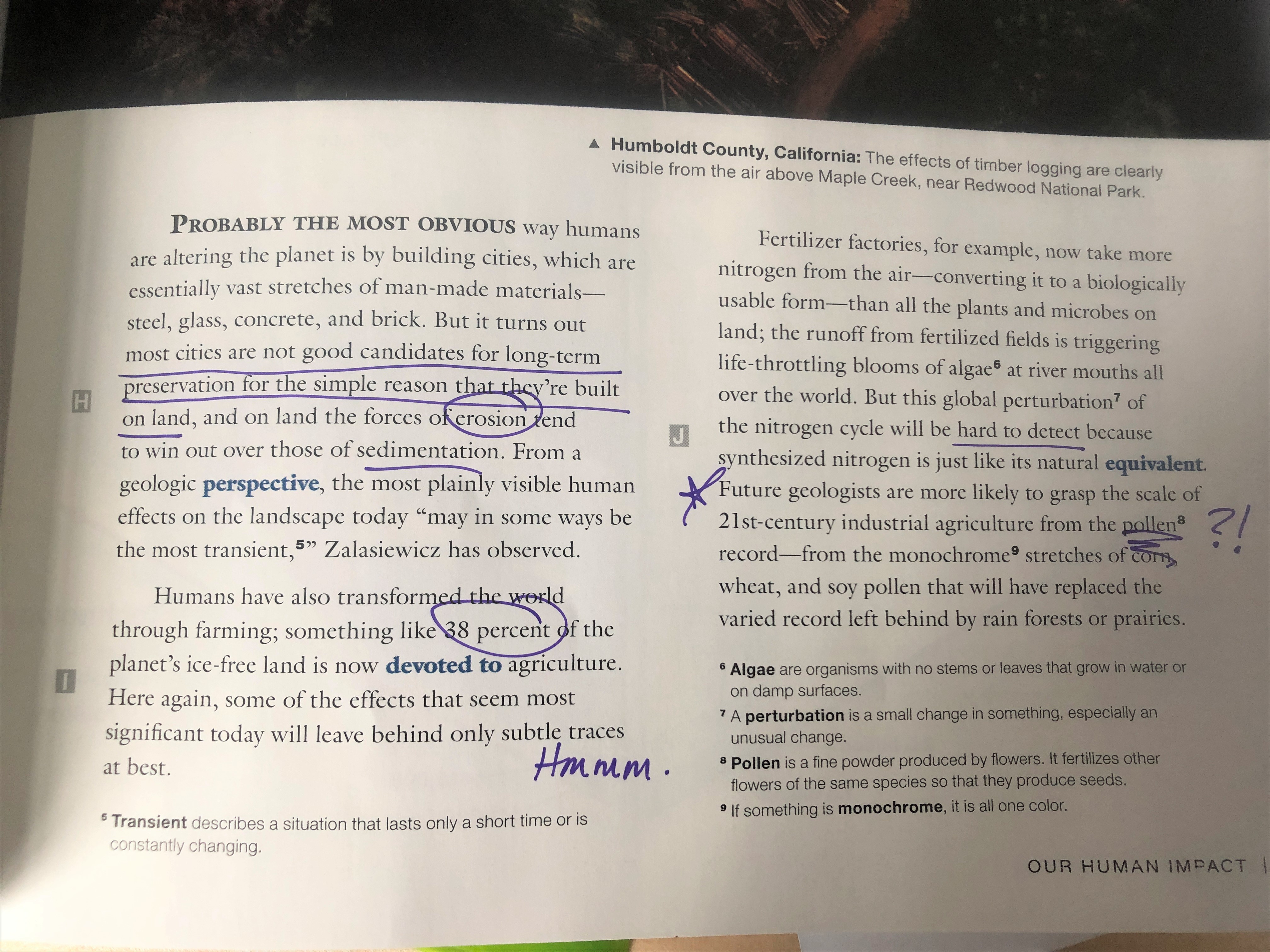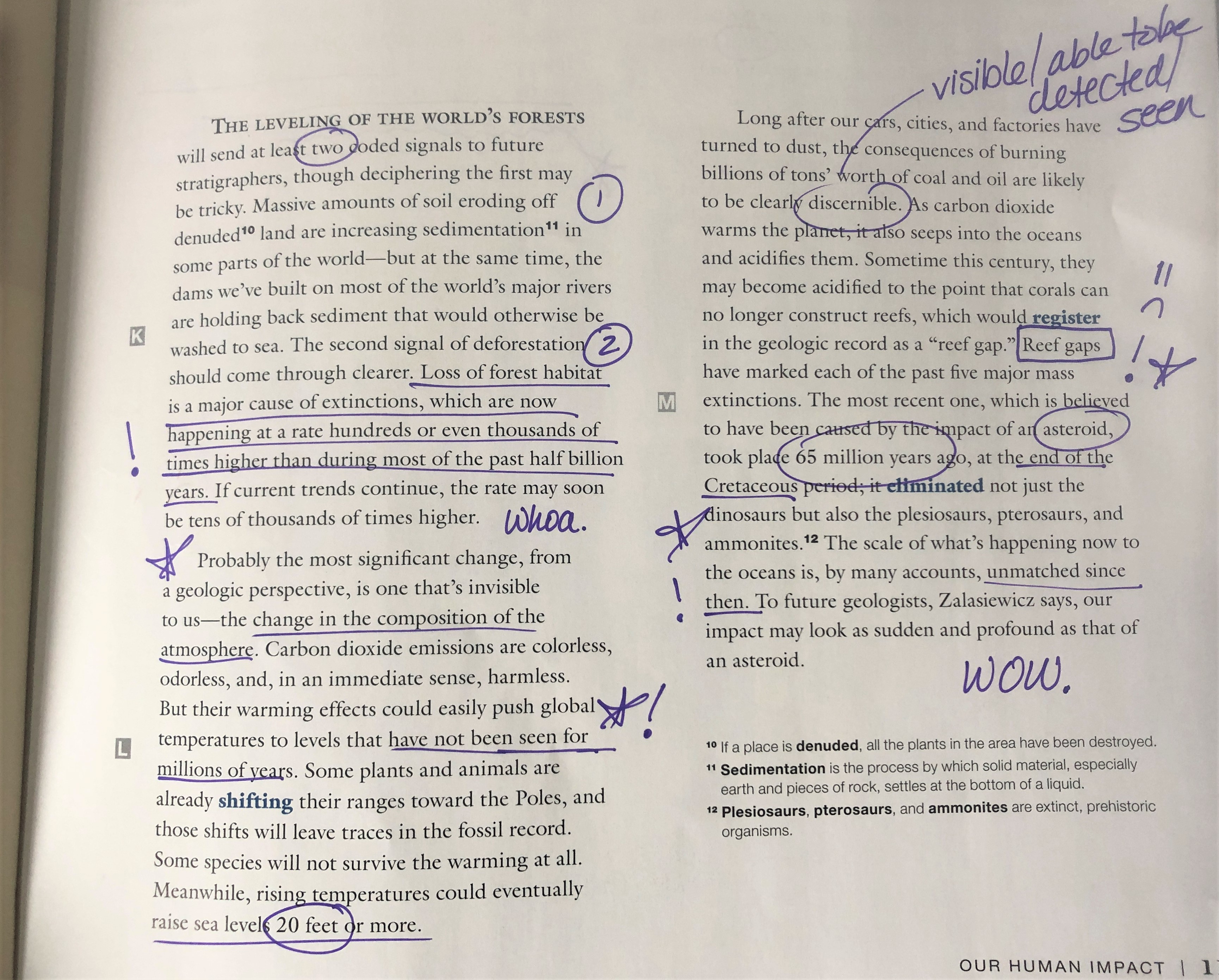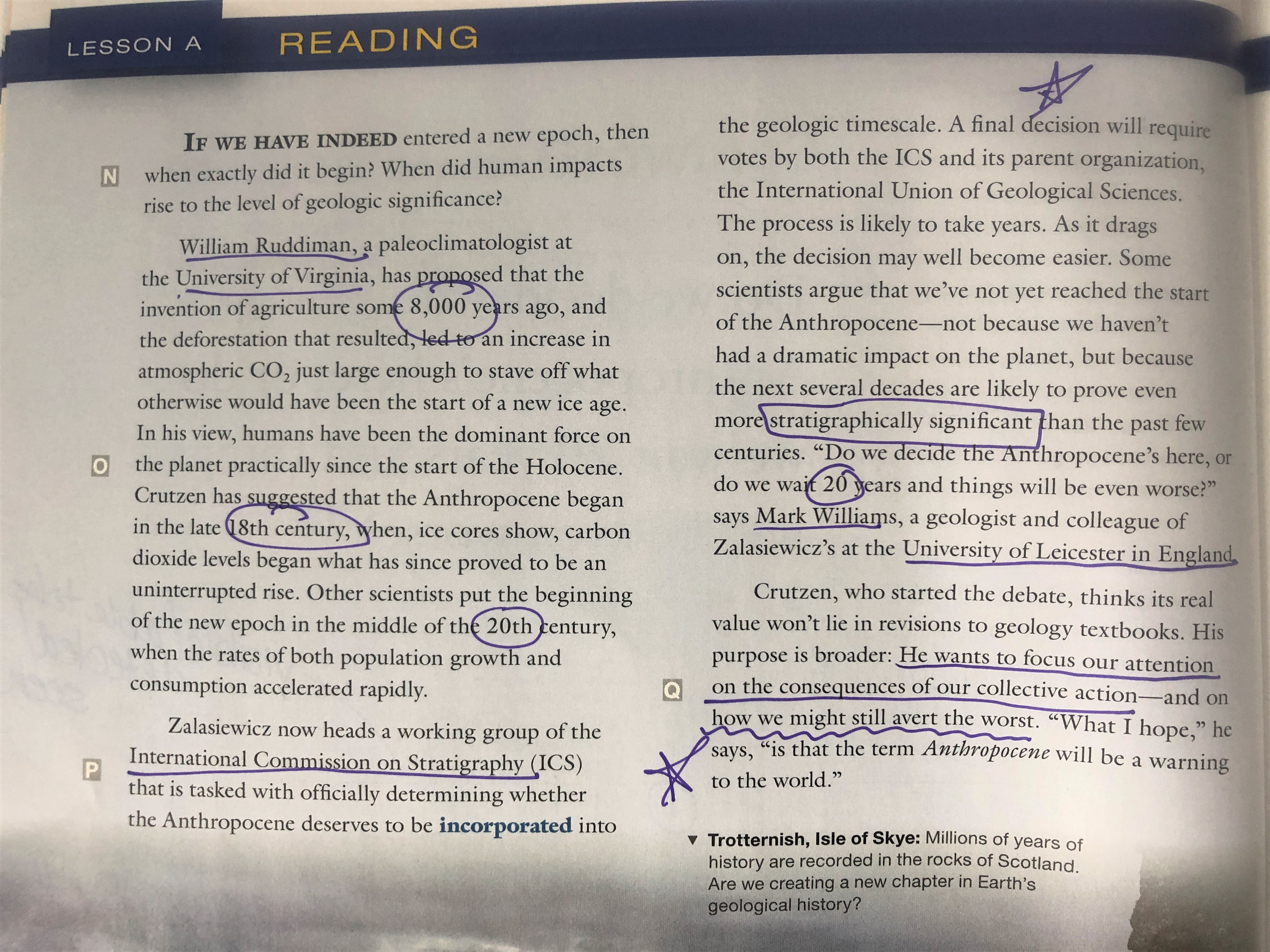 Project Requirements:
Minimum 5 slides (likely, you will need at least 7):
TITLE SLIDE: Includes a picture, your name, class, college and chosen career

COLLEGE SLIDES: include WHERE the school is that you want to attend, WHY you want to go there, and something about its history and/or what most students who get in have in terms of grades (e.g. the Freshman Profile--click here to see an example from UGA).

Include a PICTURE and SOURCE (website address or the name of your contact at the school) for EVERY slide.

MAJOR SLIDE(S): go to the ACADEMICS part of your college's website and look up what your chosen MAJOR (e.g., engineering, education, international business, finance, biology, etc.) requires. List this on your slide. (Click here for what this looks like at UGA, Ms. Hostetter's alma mater--where she went to school.)

Include a PICTURE and SOURCE (website address or the name of your contact at the school) for EVERY slide.

CAREER SLIDES: describe the CAREER (job) you want to have after you study this major at this university. Look up the average salary at this website and talk about the education required.

Is it just a bachelor's degree (a four-year university degree)? Or does it require more? (Ex. being a lawyer requires a graduate degree called a juris doctorate.)
Email the PPT to Ms. Hostetter at ajoyhostet@outlook.com by Monday, November 24, 2019. After this point, you should still send it, but it will be a max score of 50%.