Welcome to your 2A 2 Class Page!
March 16: Sound not working on Zoom.
Please ADD MS. HOSTETTER ON WECHAT with 13606538907. Identify yourself as "__________ from 2a 2" and we will have class this way.
March 9: Live Class 3!
Ms. Hostetter is inviting you to a scheduled Zoom meeting.
Topic: 2A 2 Class 2 Meeting (English--Hostetter)
Time: Mar 9, 2020 11:00 AM Beijing, Shanghai
Join Zoom Meeting:
https://us04web.zoom.us/j/343009246
Meeting ID: 343 009 246
March 5: Second live class
Abigail Hostetter is inviting you to a scheduled Zoom meeting.
Topic: 9A S&L Class 2 with Ms. Hostetter
Time: Mar 5, 2020 10:00 AM Beijing, Shanghai
Join Zoom Meeting
https://us04web.zoom.us/j/908655573
Meeting ID: 908 655 573
March 3: First live class!
Welcome back!
Catalyst
1.    Review these words:
       autonomy
       initiative
       self-control
       organization
       List them and write their definitions in Chinese on your own        paper.
2.    Type your English name and the city where you are now in the   Chat. 😊
On your paper, think of something/someone in your life who displays autonomy.
(Write 2-3 sentences)
Compare & Contrast: this is a way to share information about a topic that demonstrates different, contrasting aspects of it, as well as similarities.
COMPARE: similar, like, same
CONTRAST: differences, unlike, not alike
Disadvantages and advantages
QUESTION: What are the advantages and disadvantages of the Chinese federal government having more autonomy vs. the United States' federal government when it comes to handling the coronavirus?
       One more question—what advantages or disadvantages might the U.S. have in handling the coronavirus since its states have more autonomy than the federal government?
Email to me by 11:59 PM tonight.
11-11:30 AM (for now, I can only start at this time, not 10:45 am).
I will be introducing the 5 character traits that will undergird the rest of our curriculum for this semester.
Please have pencil and paper in front of you to take notes.
I look forward to seeing your faces!
1. Click the link below under "Join Zoom Meeting."
Ms. Hostetter is inviting you to a scheduled Zoom meeting.
Topic: 2A 2 English Meeting with Ms. Hostetter
Time: Mar 3, 2020 11:00 AM Beijing, Shanghai
Join Zoom Meeting
https://us04web.zoom.us/j/288463268
2. If asked, type in the Meeting ID:
Meeting ID: 288 463 268
February 26-March 2: Finish by Monday night, 3/2.
1. Read what this program, Grammarly, is about on its site: https://www.grammarly.com/. This is a powerful tool to use in college as well as now to check your grammar, spelling and punctuation. 
2. Next, from the same webpage, install Grammarly on your Internet browser. It is free.
3. Use Grammarly to edit the email you sent to me last week, including the paragraph about how you are now. Send me the paragraph (at ajoyhostet@outlook.com) again, revised, and free of errors. *ADD A SENTENCE ABOUT HOW YOU THINK GRAMMARLY WILL HELP YOU. Remember to use "Dear Ms. Hostetter" and "Sincerely, Your Name" and to tell me which class you are in.
4. Complete the next set of assigned exercises and videos on Khan Academy. Take the unit test about verbs at the end. It will count as a test in the gradebook. You may only take it twice. If you take it more than that, I will take 10 points off your score for every attempt.
* I have added a ONE-TIME extension for those who did not finish the Khan Academy videos by Sunday. You have until TOMORROW NIGHT, 2/27, to finish LAST WEEK'S videos and exercises for full credit.
* Remember that I can see how long you spend on each video. You MUST watch each one in its entirety, or you will receive half or no credit.
* Those who fully completed the work already will receive extra credit.
5. Saturday is National Official SAT Practice Day in the U.S. TAKE ONE FULL SAT PRACTICE TEST ONLINE BY MONDAY NIGHT 11:59 pm. Do it here:
https://www.khanacademy.org/mission/sat/exams
-->Make sure you are signed in so that I can see what you have completed!
-->This includes the Math.
February 20-21: Finish by Sunday night, 2/23.
1. Find at least THREE errors in the email you send by Thursday in the areas of:
Punctuation: did you put , ! ; "" everywhere necessary?
Capitalization: did you capitalize your name, the teacher's, and the names of any websites or places?
Spelling: did you put the right verb endings on any action words? Did you make any silly errors like leaving a letter off a word due to not proofreading?
Grammar: read your sentences out loud. Do they sound correct?  Is there anything you left out? Did you use the right verb tense? Did you include all needed prepostions (on/at/in/etc.) or articles (the/a/an)?
       Fix the errors and send your SECOND draft by Sunday night (but preferably Friday).
2. Complete the assigned tasks about verbs under Grammar on Khan Academy.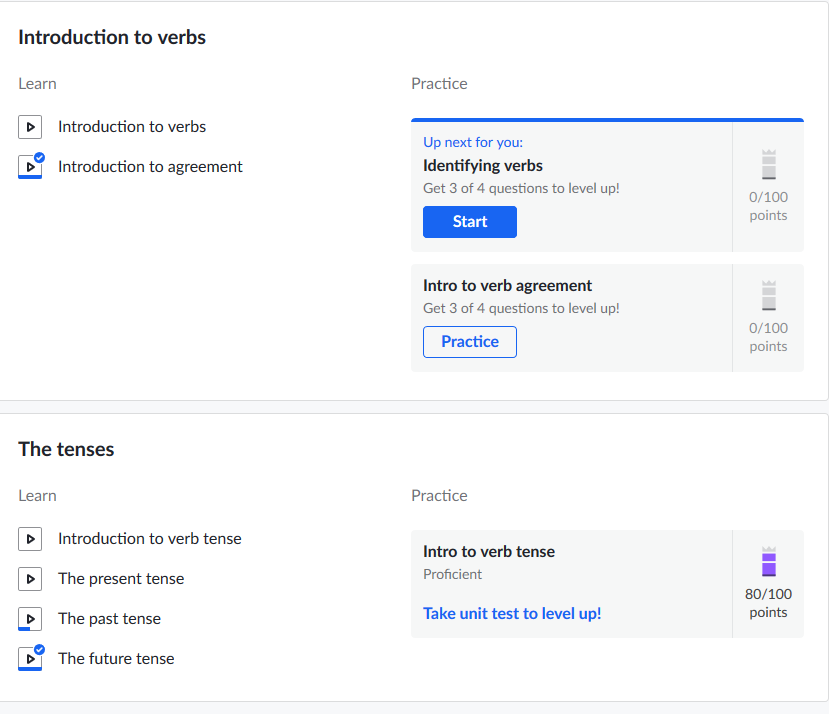 WATCH THE VIDEOS CAREFULLY BEFORE COMPLETING THE EXERCISES. I can see how much time you spend on them, and you will each be given different questions for the exercises, so please do not try to cheat.

Students who don't take the time to watch the videos fully and/pr who do the exercises more than 3x each will receive half credit.
Thank you! I look forward to seeing how these assignments, including rewriting the paragraph, will help your English improve.
Feb. 17-20: Finish by Thurs. 2/20.
Dear Students,
This week, we are going to review tenets (traits, sides, aspects, principles) of professional email writing.
First, read this overview below.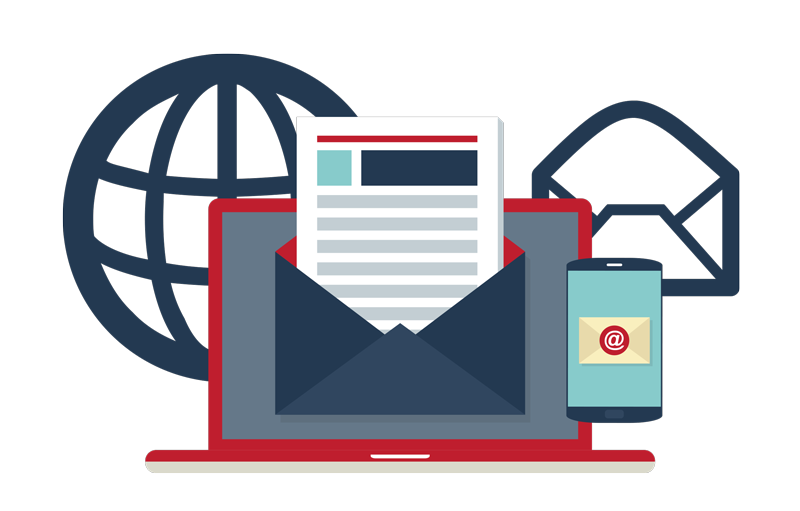 Subject line: what your email is about.
Greeting: Address your teacher by name (Ex. Dear Ms. Hostetter, or Hello, Mr. Turcotte). 
Body: the main section of the email. Never send an email without something written here.
When you write to a teacher, both now at AP Center and in college one day, always say your first and last name AND which class you are in. Remember, most teachers cannot read the Chinese characters in your email address, and we have many students. In addition, we may have students with similar English names, so always include your family name (姓氏) in Pinyin. 
Your teachers should be treated professionally, so make sure your email address is professional, too, if it uses English letters.
After you introduce yourself and your class name, tell the teacher why you are writing the email. If you have attached any files, tell him or her about them, too. 
Make sure your files are attached in the right format. If you have a Mac, save files by tapping or clicking on File--> Save As, and then change the file type to DOCX or RTF format. 
End the email with a polite note of thanks and a salutation like "Sincerely," "Respectfully," or "Your Student," and then type your name again, English and family name in Pinyin.
Capitalize all names and proper nouns, and check your grammar carefully. Again, this is a professional environment, so you want to make sure you come across respectfully. Easy errors show laziness and a lack of care.
Below, I have written the rest of your homework like an email. Please read it carefully, complete your work via email, and send it to me by THURSDAY, Feb. 20.  You will have more work to do then.
Dear Student,
Hello! How are you holding up? I hope that you and your family have remained healthy. This is Ms. Hostetter, your 2A2 English teacher, and I have some homework for you to do.
First, read this article about writing professional emails: https://www.myenglishteacher.eu/blog/7-simple-steps-to-improve-business-email-writing-skills-in-english/.
Next, write me a professional email at ajoyhostet@outlook.com in which you answer these questions in complete sentences. Your sentences should restate the question clearly enough that I can tell what it was without checking the website.
1. The author of the article lists 7 tips. Pick one tip that you found useful or surprising. Copy the tip IN "QUOTES," and then explain why you thought it was surprising or useful.
2. This has been a challenging time for China, but the country is taking remarkable steps to ensure the safety of its citizens. Please write one 5-7 sentence paragraph in which you describe where you are and how this experience has been for you.
Remember to include all parts of the email listed above. The actual email will count for a grade, including spelling and grammar.
You will have more homework to do on Thursday, so get this done! I look forward to reading your ideas.
Sincerely,
Ms. Hostetter
Weeks of Feb. 11-17:
Dear Students,
For the week of February 11-17, you must complete TWO Reading Passages on Khan Academy. You choose which kind from the listed options.
https://www.khanacademy.org/mission/sat/practice/reading-and-writing
Please remember:
1. I can see how much time you spend on each passage. It should be a MINIMUM of 7 minutes each including the questions.
2. I can choose to have students receive different questions from one another, and I have. Any students who attempt to assist each other will receive lower marks in the end...and believe me, I can tell.
* EMAIL me @ ajoyhostet@outlook.com screenshots of your personal results (amount of ?s right and wrong per type of Reading passages) so that I can evaluate your progress.
ALSO: you have until Friday, Feb. 14 for Spring Festival work to be turned in.
The NEW additional Khan Academy work is due by Sunday night, Feb. 16. 11:59 PM.
Week of December 2-6, 2019:
Continued Unit 6 & watched CNN 10 on December 2, 2019.
On Monday, CATALYST = vicissitudes
Next, students take annotated notes on December 2, 2019's CNN 10 episode.
Week of November 25-29, 2019:
Began Unit 6.
On Monday, students completed Cornell Notes from Pathway 3 Reading & Writing Unit 1's first article as an example, with Ms. Hostetter's guidance, and turned in their pages.
Tuesday, they completed the vocabulary sections A, B and C in Unit 6.  Next, they reviewed annotation marks and read about "The Poet of the Outback," Australian writer and lawyer Andrew Paterson, and his ballad "Waltzing Matilda."
Students were to annotate ONCE per paragraph (at least one mark per paragraph):
* = important
? = unknown word/don't understand
! = interesting or surprising
____________ = names (of people or places)
Circle = #'s (ex. 1998, 20%)
Wednesday, students watched a short film about Edgar Allen Poe's life; they wrote three facts about him from the video, and then read and watched a film version of his ballad, "Annabel Lee." They annotated it and answered questions about it.
Thursday, students watched clips from the 2018 Macy's Thanksgiving Day Parade. They described three of the floats in complete sentences and wrote the name of one marching band involved in the parade.
---
Please click here for the MLA Format Template.
Today and tomorrow, you must type up your literary essay. It should be at least five long paragraphs:
1. Introduction
2. Paragraph about the PLOT of the movie--be sure to add TRANSITIONS when you write, so that the plot summary flows!
     - Add specific character names if you haven't already.
     - Be sure to describe events and the setting of the story specifically. Look it up if you do not remember these things!
3. Paragraph about your main CHARACTER and his/her MOTIVATION! (Copy from your rough draft.)
4. Paragraph about the THEME of the movie--be sure to explain your thoughts and use specific events from the story to do so!
5. Concluding paragraph--we will go over this in class on Wednesday, November 13.