Welcome! Bienvenidos! 
This page will include all the fun, exciting and eventful activities we are doing, weekly, in our 6th Grade ELA classroom. Student work will be posted, projects and updates on what our classroom is up to! 
You can also check the page for weekly homework and important school events and dates. 
Esta página incluirá todas las actividades divertidas, emocionantes y llenas de acontecimientos que estamos realizando en nuestro clase de ELA para 6to grado semanalmente.
¡Se publicará el trabajo de los estudiantes, los proyectos y las actualizaciones sobre lo que nuestra clase está haciendo! También puede consultar la página para tareas semanales y eventos y fechas importantes de la escuela.
---
Thank you for Stopping By!  
Gracias por Visitar! 
Eileana G. Alaffa 
6th Grade ELA 
---
WE ARE FULL SWING IN OUR DRAMA UNIT - READING "THE PRINCE AND THE PAUPER" BY MARK TWAIN 
CHRISTMAS VACATION BEGINS DECEMBER 21, 2018 - EARLY RELEASE

---
FAMILY AND COMMUNITY BMS LITERACY NIGHT! 
DECEMBER 4, 2018 STARTING AT 5:30 - 7:00 P.M.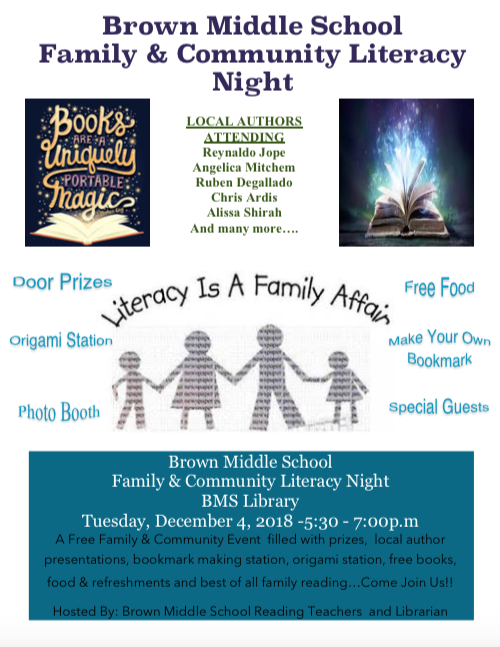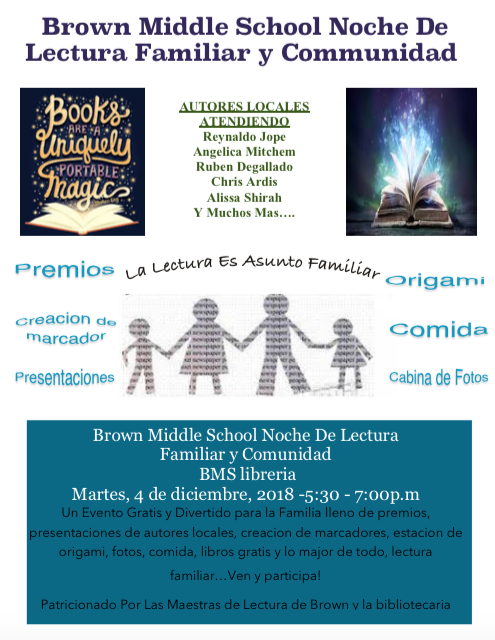 ---
FALL FESTIVAL OCTOBER 26, 2018 
COME AND SUPPORT BROWN MIDDLE SCHOOL AND ENJOY AN AFTERNOON AND NIGHT OF FUN, GAMES AND FOOD ! 
---
6TH GRADE ELA INFORMATION/ELA INFORMACION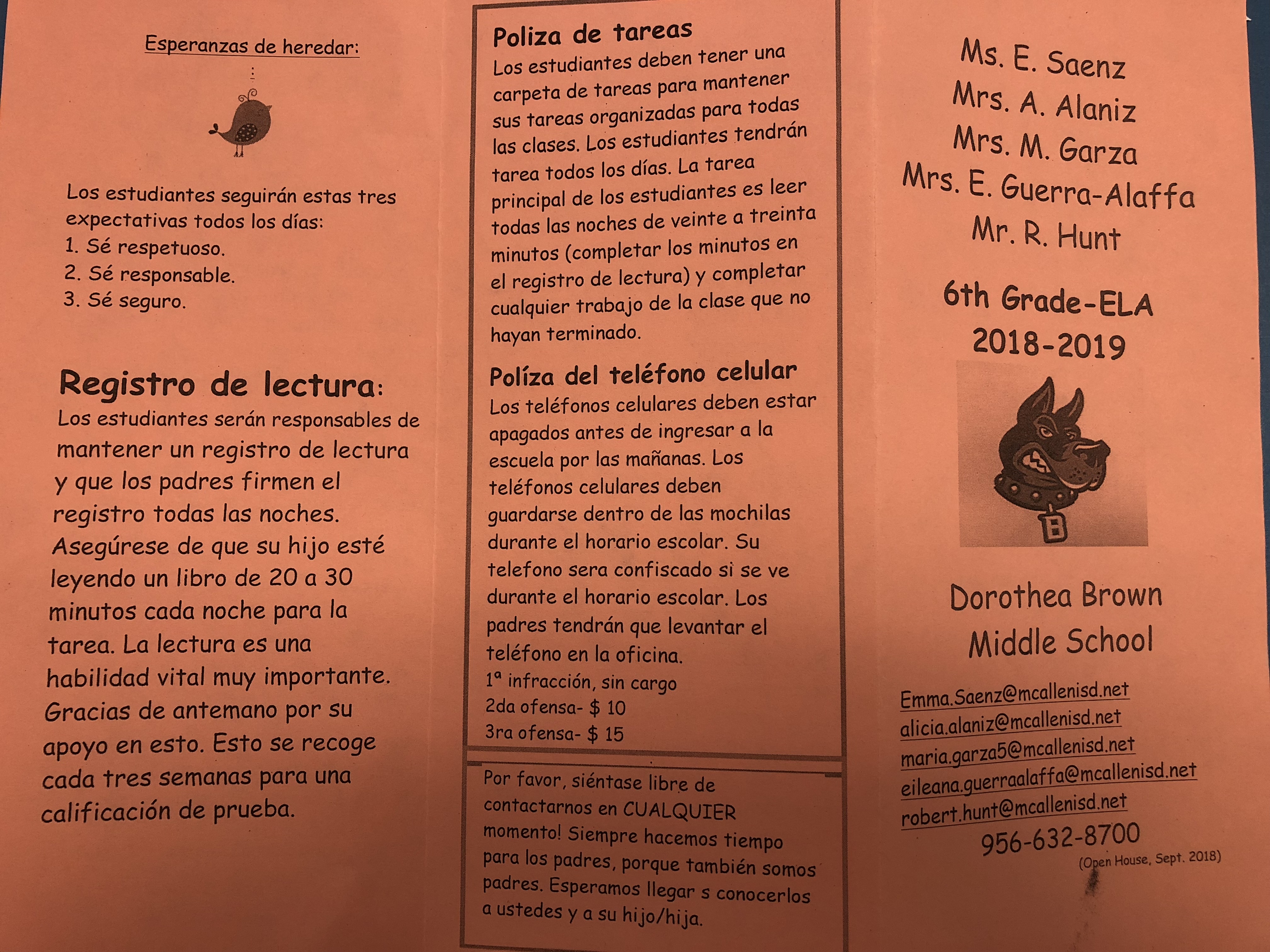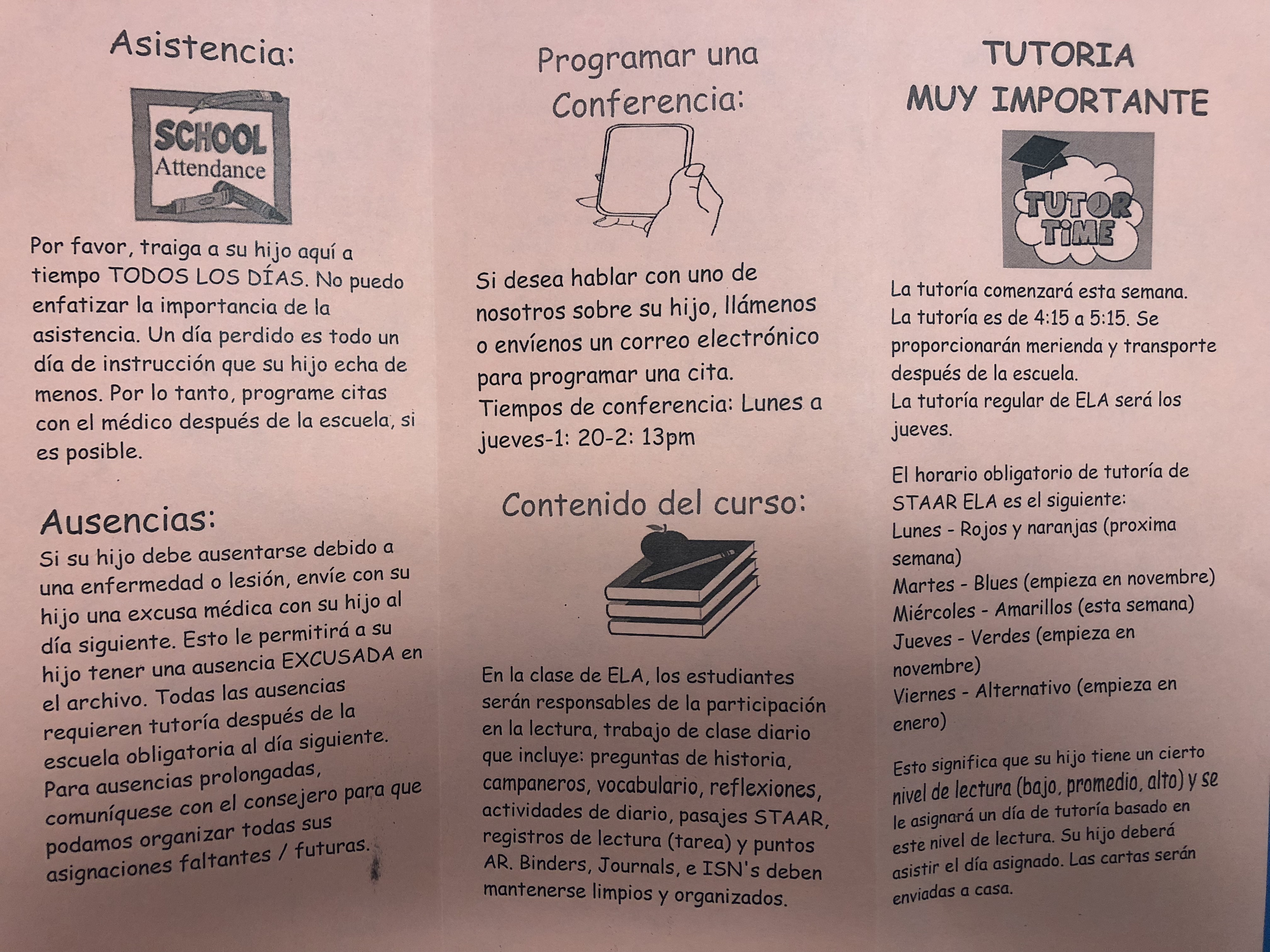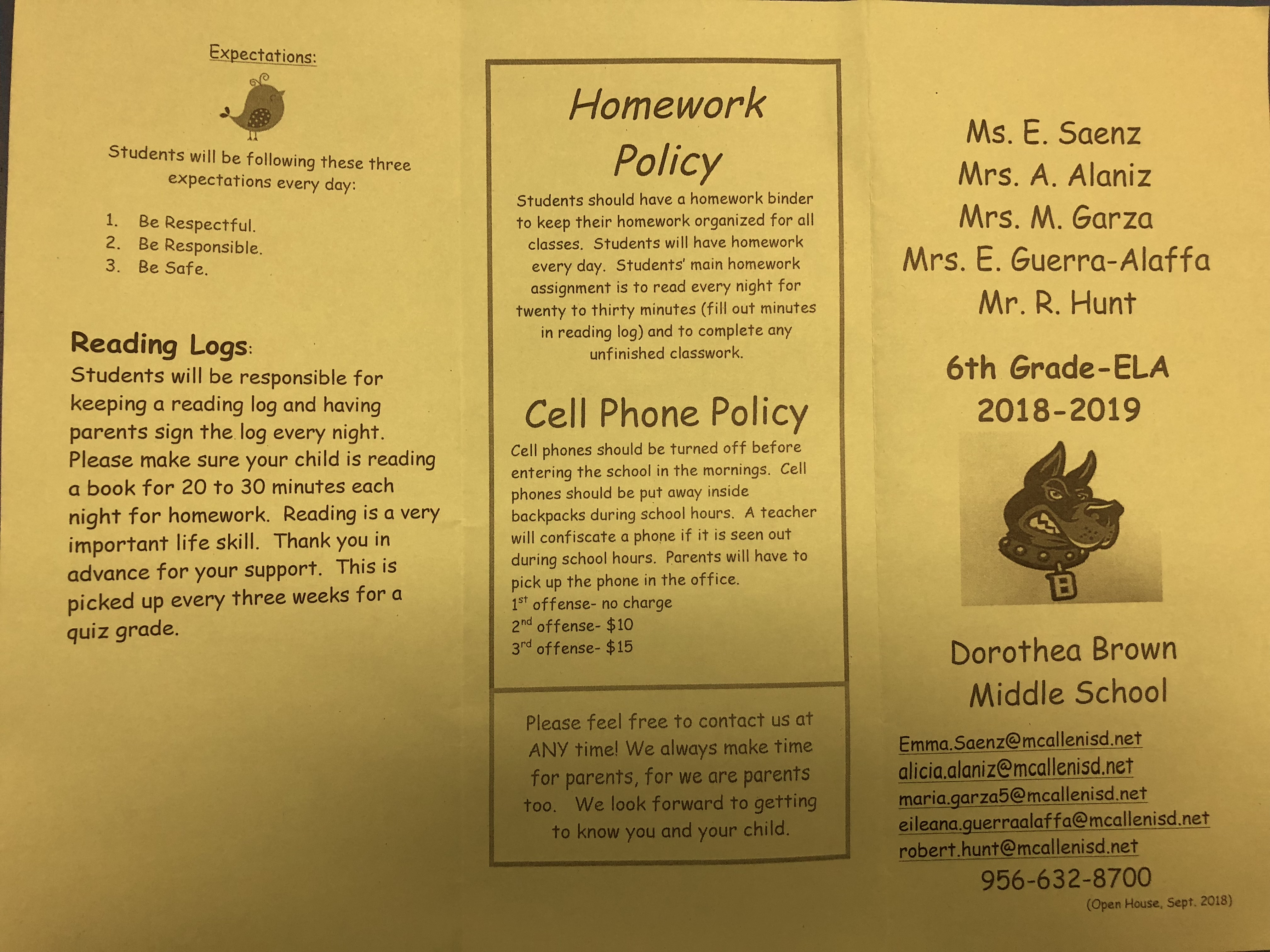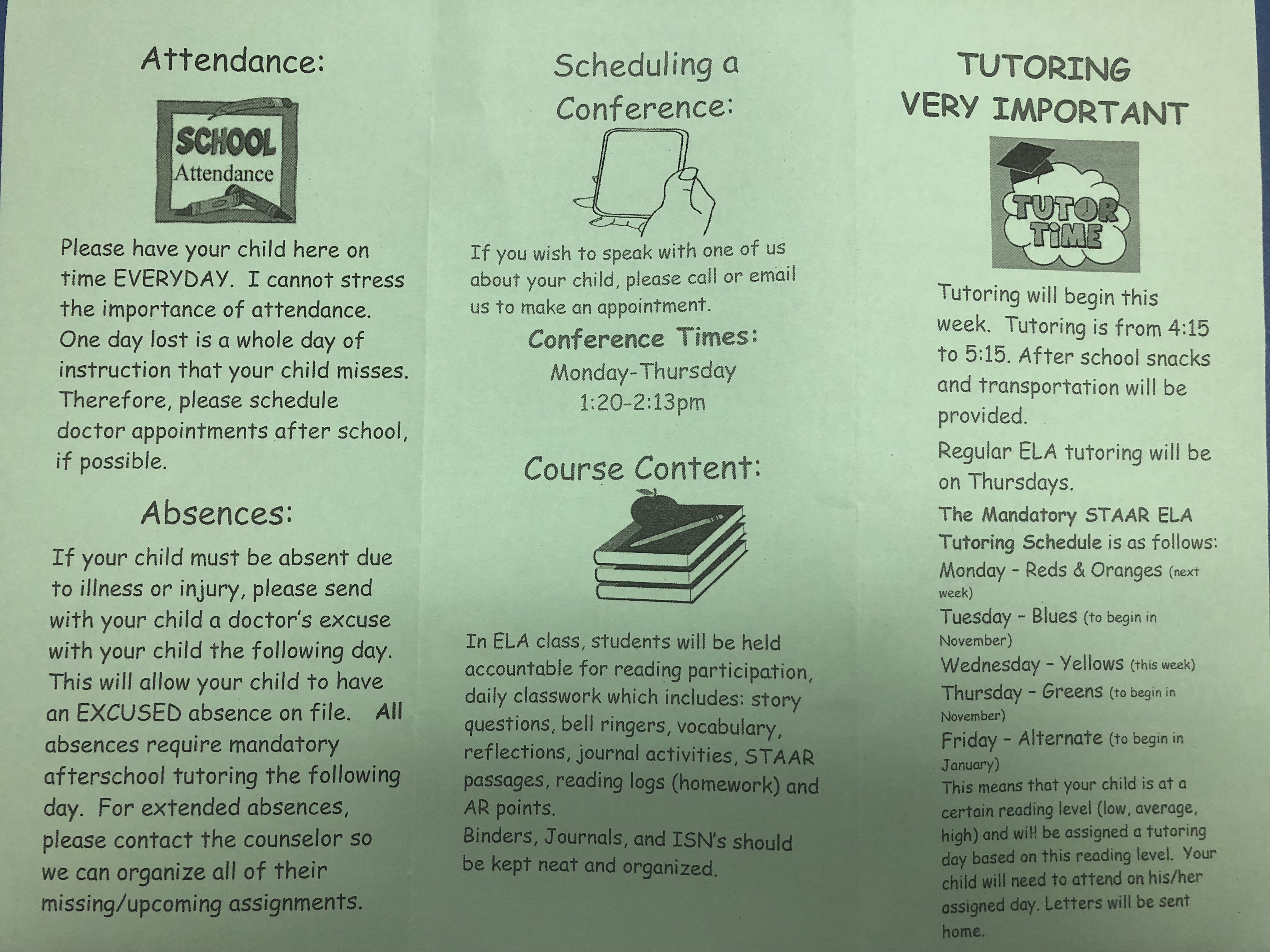 POETRY UNIT WILL START NEXT WEEK! 
STUDENTS NEED TO BE DOING THEIR READING LOGS EVERY DAY! 20 MINUTES A NIGHT! PARENTS MAKE SURE TO SIGN FOR THEM TO GET A FULL GRADE 
---
---
RAPID IDENTITY LOGIN: https://sso.mcallenisd.net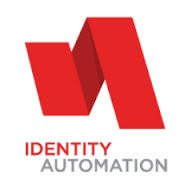 ACHIEVE WEBSITE: https://portal.achieve3000.com/index

BROWN MIDDLE SCHOOL WEBSITE FOR EXTRA INFO! https://brown.mcallenisd.org/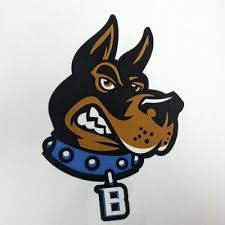 ---