EXCELSIOR CHARTER ACADEMY
                                                            First Grade with Ms. Ramos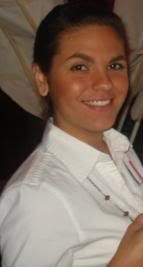 !!!!WELCOME TO A GREAT SCHOOL YEAR!!!!
Dear Students & Families,
I would like to take this opportunity to introduce myself, my name is Ms. Anissa Ramos and I am very excited about working with  and getting to know such a great and diverse group of students and parents. In the coming school year my goal will be, not only to enrich the lives of my students but also to learn from each and every one of them and to make this the best school year we've ever had!
In the last few years I have had the wonderful and rewarding experience of teaching Pre-K and Kindergarten; I have also tutored privately for 1st grade reading.  I completed my Bachelor's degree in Elementary Education at Florida International University and have since been perfecting my skills in the classroom.  I am now pleased to have the chance to work with the wonderful staff here at Excelsior Charter Academy in a common effort to bring the 3 R's to life at our school, these are: RESPECT, RESPONSIBILITY & READINESS TO LEARN.
I truly desire to maintain an open line of communication with the parents and/or legal guardians of my students; the best way to reach me is through either of my email
addresses
aramosexcelsiorcharter@gmail.com
or
anissaramos83@hotmail.com
.  Please feel free to use this method of communication to contact me should you have any questions, concerns, comments or just to say hello. I look forward to our collaboration, let's make this a successful and rewarding school year for all of
our
kids!
                                                                                                                                                   Sincerely,
                                                                                                                                                         Ms. Ramos