Technology Challenge Seven & Eight
Designing a product - ethically!
Aims/Overview: This activity will look at the production and process skills teachers will use in the design process in both learning design technologies and teaching design technologies. This activity will explore the following in more detail:
Engage in the design process.

Identifying a design thinking process to explore

Identify a need/interest and, therefore, a potential product.

Work through the process of researching

Experiment making a product or prototype and evaluate it.

Consider ethical and sustainable considerations and the life-cycle of your designed product.
For this challenge, I am choosing to make a product from timber using a laser cutter. I will be using an inquiry question to start a unit of work. The question would include helping students become aware of the needs within their school. It would include:
Making a list of possible needs of the school.

Making a list of staff to talk to identify the needs of the school.

Communicating with (pre-determined and prepped) staff.

Students coming back together to start exploring and planning possible products for the school.
For this challenge, students will get to choose to create a product from the following list:
Journals or notebooks with reusable timber covers. These are either personalised as gifts for teachers or for another purpose.

Extra timber rulers for classrooms. For teachers to hand out to students who don't have one.

Pencil holders or cubby

Signs for walls such as a welcome board or name plaque etc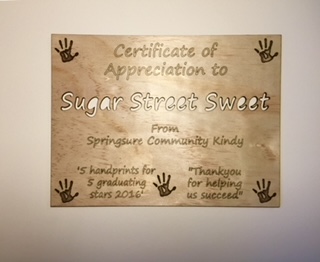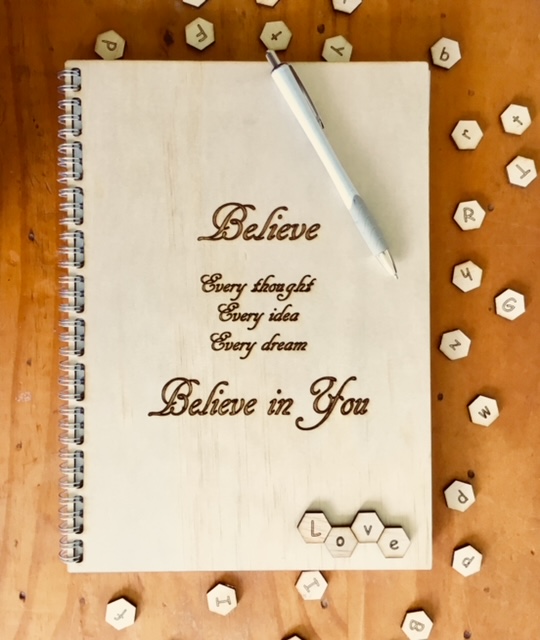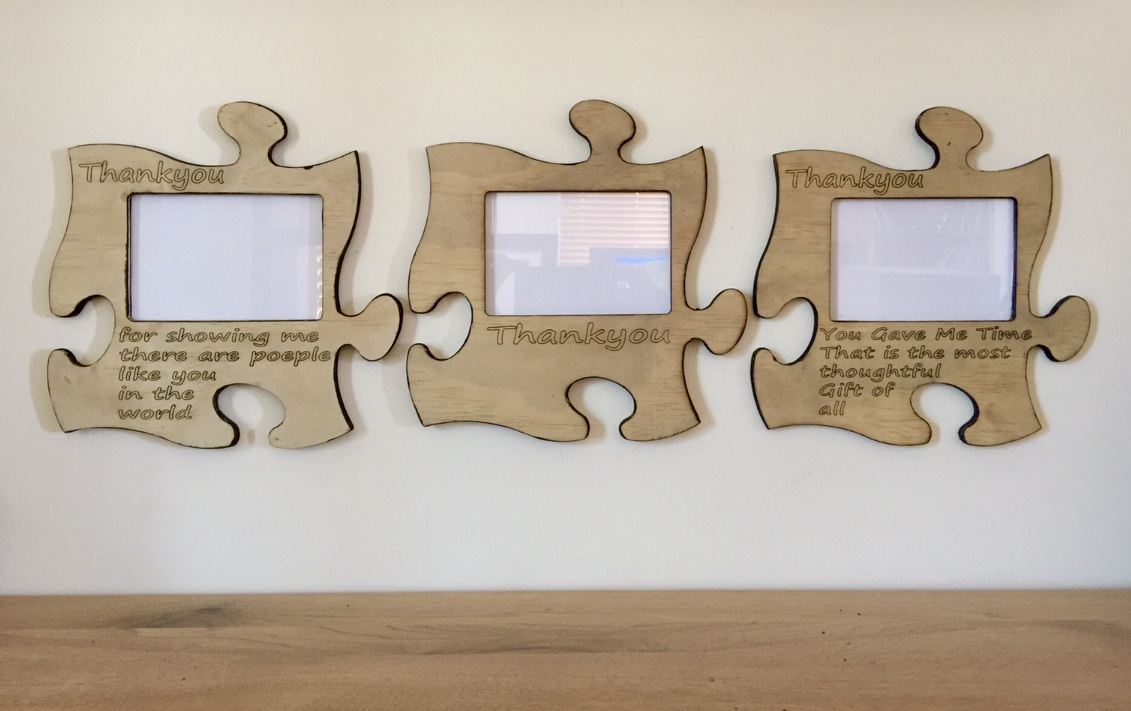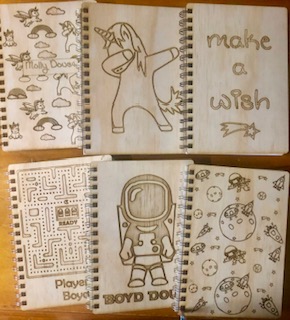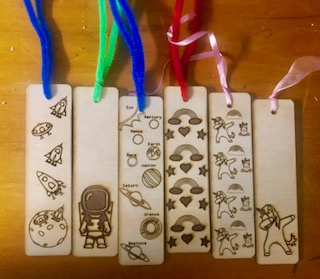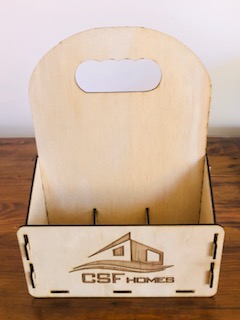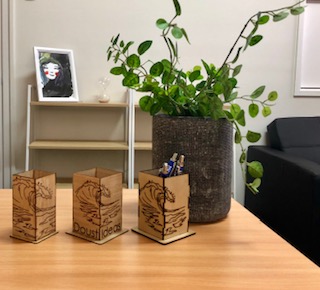 Curriculum: There are two sections to the Technologies Strand of the Australian Curriculum. Year 6 students will get the chance to create designed solutions in one of the three technologies – engineering principles and systems; food and fibre production and food specialisations; and technologies specialisations (ACARA, 2021).
Design and Technologies:
Knowledge and Understanding Technologies and society family or descriptors
Examine how people in design and technologies occupations address competing considerations, including sustainability in the design of products, services, and environments for current and future use (ACTDEK019)
Technology contexts family of descriptors:
Engineering principles and systems Level 6: Investigate how electrical energy can control movement, sound or light in a designed product or system (ACTDEK020)
Food and fibre production Level 6: Investigate how and why food and fibre are produced in managed environments and prepared to enable people to grow and be healthy (ACTDEK021)
Materials and technologies specialisation Level 6: Investigate characteristics and properties of a range of materials, systems, components, tools and equipment and evaluate the impact of their use (ACTDEK023)
Processes and production skills family of descriptors:
Investigating Level 6: Critique needs or opportunities for designing and investigate materials, components, tools, equipment and processes to achieve intended designed solutions (ACTDEP024)
Generating Level 6: Generate, develop and communicate design ideas and processes for audiences using appropriate technical terms and graphical representation techniques (ACTDEP025)
Producing Level 6: Select appropriate materials, components, tools, equipment and techniques and apply safe procedures to make designed solutions (ACTDEP026)
Evaluating Level 6: Negotiate criteria for success that include sustainability to evaluate design ideas, processes and solutions (ACTDEP027)
Collaborating and managing Level 6: Develop project plans that include consideration of resources when making designed solutions individually and collaboratively (ACTDEP028)
1. Your design challenge
Big questions/enduring understandings: How do we design and make new solutions and products to improve and enhance our lives? What can we do to promote both innovation and sustainability?
Resources: a design thinking model; all kinds of materials and technologies depending on the design challenge you undertake; digital mind mapping program or APP.
For this challenge, I think I would like to use the design map (or something similar) as a visual learning tool for the students to see what they will do for this unit of work. It could be something premade (such as this map), digitised and on the smartboard for each lesson and/or made into an infographic poster and put on a Technology learning wall.
For this challenge, each unit of work would be broken down into chunks of learning using the mud map to visually assist the students learning. For example:
students would be shown samples/pictures of work already completed and suggest ways they could be used and how they were created.

Students would be introduced to the unit of work and guided through an inquiry question. They will be working in groups of 4-5 to complete four or five final products.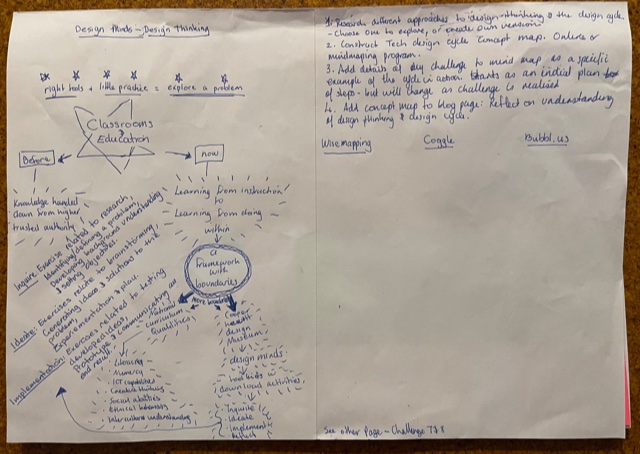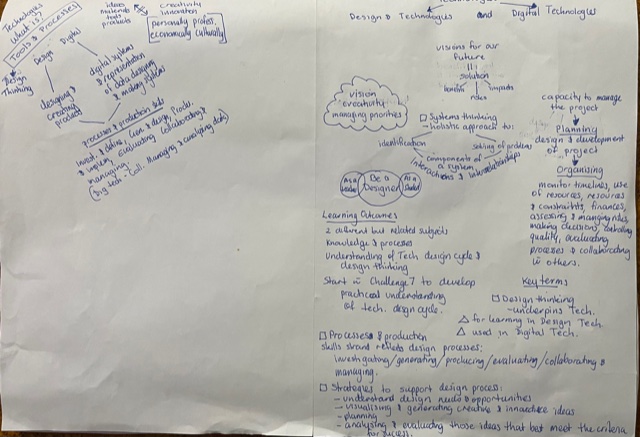 2. Choose and update Mud Map for a design cycle
I choose the create this Mud Map. It was something I made myself after exploring the other programs linked in the challenge. It has elements from a couple of the programs but was created after reflecting when I started my own products.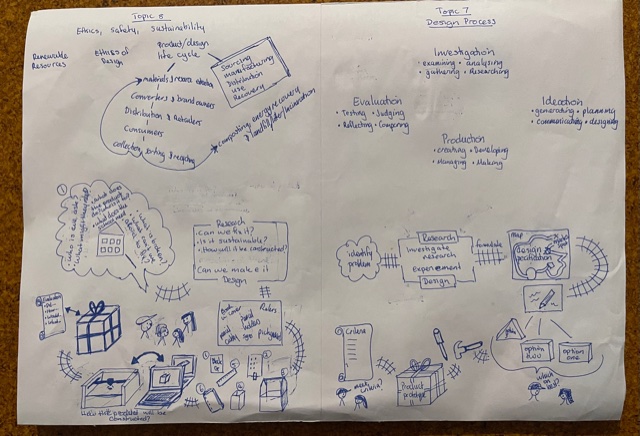 3. Create a graphic
This challenge will consider the ethics, sustainability and safety of the product. Timber has been chosen for this challenge due to its sustainable properties.  New technologies were selected and used for this challenge due to the creativity boom that has been occurring. These technologies have been responsible for creating new and exciting products through innovation.
Students start their research, thinking about needs and using their environment as a real-world situation. They ask (already identified) staff of any needs around the school and then brainstorm ideas to solve these issues.

Students research these brainstorm ideas to see if they can be fixed by drafting a plan guided by the teacher (to ensure laser cutter can complete the task and the designing isn't too tricky or template is available).

Students will look at the design cycle of their intended product. This includes the life cycle of their product, including how their raw material is made (laser cut timber), how it will be used during the product's life, and how it will be reused, upcycled or disposed of (recycled or landfill).

Students will look at or be provided with different materials and details of how it is created from raw materials—this including the extraction and production into the laser-cut timber, which is then turned into products.

Students will explore sustainable forest lopping, water and materials used to create plywood timber and reduce timber waste during prototyping. Students will explore the use of the product over its lifetime and what will happen to it when it breaks or is no longer needed.  
4. Safety or risk assessment
Due to funding, students will not have access to the technology at the school. A few vector graphics programs are available (sometimes free), which will need to be approved and installed before beginning work. Students will use this downloaded software on school equipment to transfer this data to personally owned technology.

Students will also print out work onto paper, cut it out, see if the product fits together, or are happy with the design. Students can update their work on the program if required. This will reduce waste during the final creation stage.

Students will initially draw their products and then use the vector program (or for differentiation other programs such as PowerPoint or Paint).

The teacher will then transfer data into appropriate software and run the laser cutting machine. The machine is located in a shed at home. It is located in an enclosed room with ventilation. There are not OH&S concerns for the students. Once work is complete teacher brings students to work back to school.

However, if the school was able to afford,  prioritise and purchase laser cutting equipment and software, the following would occur:

An individual room with ventilation would be required

Students would not enter the room while machines are running due to the laser possibly causing damage to the eyes.

An Australian Company called Darkly Labs to create and sell laser cutters designed for educational purposes. https://darklylabs.com/emblaser2/

Vector software requires more specialised laptop hardware similar to that found in gaming computers. So the school needs to update at least one school computer to handle the software and dedicated it to the laser cutter. There is generally an upfront cost associated with this program.

Before and after installing all equipment for use, all appropriate staff will need to create and provide training to use the equipment for themselves and the students. It is essential to take care of student health and safety.

If all procedures are in place, the likelihood of harm would be rare (may only occur in exceptional circumstances). The consequence of the hazard would only be moderate/significant if students access or place themselves in line with the laser, which could occur but would need to be intentional, i.e. placing their hand in the laser while it is going. However, with appropriate policy and planning, this should never happen.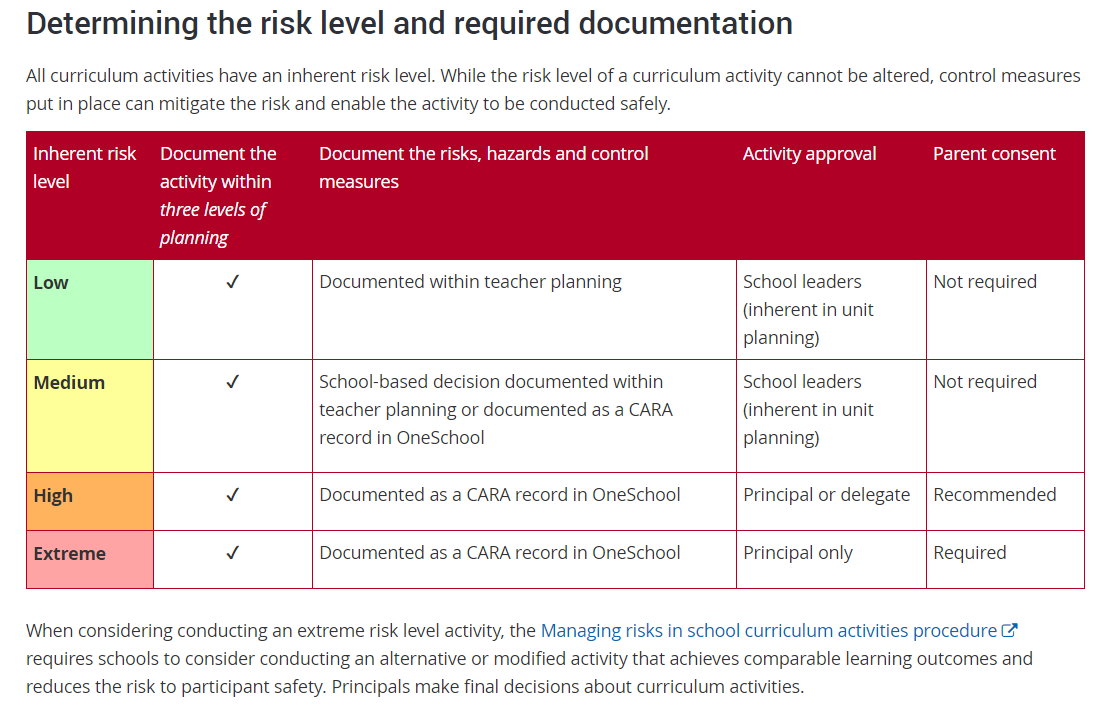 ​​​​​​​
5. ​​​​​​​Reflection and Evaluation of Product
Students review their work with their vector program. Some students may not fit together and need to be updated on the agenda.

Students use a pencil on the timber to correct the work. Hopefully, the first paper printout has reduced most of the need for changes.

To reduce wastage, timber can be reused as testing material for other products. Also, some products may only require one section of the product to be re-cut, reducing waste.  

Students to have a worksheet they can use throughout this process. It will contain sections for drawing, a checklist of things to complete and an evaluation section for the final product. Students will use this reflection to think about the product and its environment.

Is the product being used for its intended purpose, and does it fulfil its intended purpose?

Is there anything I would change? Why?

How could I use this information in the future? What else could this technology be used for?
6. Cybersafety
For the purpose of this challenge, students will be reminded of important aspects of the Daniel Morcombe Child Safety Curriculum concerning cyber safety. Students have already signed the responsible use of the ICT form for students. Before every use of ICT's the teacher states clear parameters of search engines or the internet, and students identify consequences for behaviour.  
Reflecting: – Gabora from the Conversation discussed creativity in terms of processes rather than products. These processes are cognitive in nature and "transform one's understanding of, or relationship to, the world" (2017). Labelling the process of creating products is a new concept for me. I knew there was a process during the many products I have designed, but my concentration was solely on the product. But upon reflection, I understand that these processes have changed me. I considered the product in terms of its place in the environment. Where the product comes to form, how I can locally support businesses, the product's usefulness and the end of the products of life.