Learning Centers

"Tell me and I'll forget; show me and I may remember; involve me and I'll understand." Chinese Proverb



Below is a list of a few Learning Centers I would like to implement in my classroom.
Learning centers promotes:
Cooperative learning
Independence
Kinesthetic learning
During Learning Centers Ms. Rutledge will meet with small groups of students.
 
 
At the Listening Center students will listen to books on tape or CD and follow along with the book.
This promotes reading fluency. 

At the Learning Games Center students will play games based on the topic we are studying in our curriculum.
Games may be for math, science, language arts, spelling, or social studies.

At the Science Center students will perform hands on experiments based on the topic of study.

At the Computer Center students will explore websites based on our unit of study.
Example websites:
www.brainpop.com
www.storyplace.org
www.readwritethink.org

At the Math Center students will complete activities involving the unit of study.
Most activities will involve manipulatives.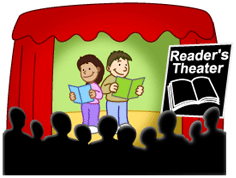 At the Reader's Theater Center students will perform skits.
This center promotes oral reading and helps to build fluency for enhanced comprehension.

At the Word Wall Center students will perform various tasks involving the Word Wall.
These activities may include spelling and vocabulary.